When Willian decided to run down his contract at Chelsea and eventually join rivals Arsenal on a free transfer, it seemed like a good move. Yet, as Willian has completed 24 games in an Arsenal shirt, it looks anything but.
Willian's first game for Arsenal against Fulham gave hope that the former Chelsea man could really bolster Mikel Arteta's attack. After all, Willian was part of Chelsea's Premier League and Europa League wins during his spell at the club. Then what has gone wrong for the 32-year-old Brazilian at the Emirates? We take a closer look.
A comparison of the current season and last season
Willian enjoyed seven successful seasons at Stamford Bridge. He won the Premier League twice and the Europa League once along with a couple of domestic trophies. He was an integral part of their side too, playing from the right. A dead-ball specialist, Willian could easily find the net from free-kicks (h/t Sky Sports).
From the above heatmap and stat comparison, we can see how he has struggled since making the switch from Chelsea to Arsenal. Last season, Willian was a lot more involved through the right side and could affect the game from there. This season, it has been a mixed bag, with the Brazilian switching between left and right wings.
His goal and assists tally has gone down markedly, with zero goals so far in the league and just three assists (h/t Transfermarkt). Willian's presence in the box has reduced too as seen from his heat map. He is taking fewer shots per game and his touches per game have also gone down.
Willian has one of the lowest goal contribution rates at Arsenal
After a mini-slump mid-season, Arsenal managed to get things back on track with quite some wins on the trot. However, they still have issues related to goalscoring. Their tally of 31 goals in the league ranks 11th in the league. That does not paint a great picture for a side hoping to break into the European spots.
While their forwards have had a mixed run this season, it has not been helped by Willian's grand total of three goal contributions in all competitions. He is yet to score a goal for Arsenal since joining them.
Even players such as Emile Smith Rowe, who has played fewer games than Willian, has contributed to more goals. That should be a real cause for concern for Arteta. Most of his forwards and midfielders have a decent number of goals+assists this season apart from Willian.
Willian at Arsenal – A flop?
Arsenal are likely to be cursing themselves for their decision to hand Willian a three-year deal that would see him pocket £220k-a-week. He will still be pocketing the same amount until he is 35. For a player earning so much, more output is expected.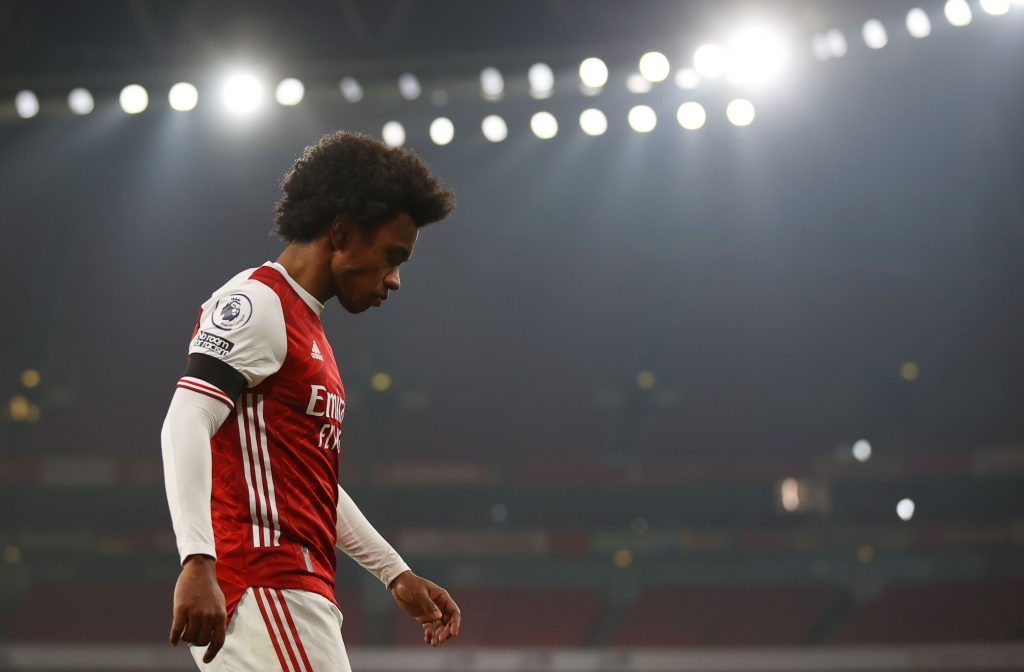 Read More
With such scarce contributions to the team's cause, Willian has been more of a liability for Mikel Arteta and Arsenal.
Nonetheless, Arteta has defended the 32-year-old due to his efforts and justified his selection in games. However, if Willian cannot raise his levels, it would become a whole lot harder for the manager to make a case for him and give him more game time.
If one has to judge Willian's Arsenal spell so far, it's safe to say he hasn't clicked. This move looks like a mistake by Mikel Arteta.