Timo Werner was one of the most potent strikers in the Bundesliga last season for RB Leipzig. The German striker netted a jaw-dropping 28 times in 34 matches in the league and was the second-highest scorer in the Bundesliga that season.
That form undoubtedly made Chelsea bring him to Stamford Bridge. The then 24-year-old had already scored 95 goals for his side in four seasons. That is almost 24 goals per season in all competitions on average.
The Blues brought him to London for a fee of £47.6million, which is by no means a small amount of money. Only Tammy Abraham hit double digits for goals in the league last season for Chelsea, and Werner was someone who could have changed that this season.
What is different?
The German has just 5 goals in the league until now and is really struggling to find the net. He has scored in just 4 of the 25 matches he has played so far in the Premier League, and there are a few reasons behind it.
The absence of high-line defences
Timo Werner has been the victim of playing for a big club in the Premier League, in the sense that he is usually playing against defences that deploy the low-block defensive tactic. And it is obvious that against such defences, there is very less to room to create space in the final third.
This is evident in the words of his own manager, Thomas Tuchel. The former PSG boss says that Chelsea's possession-based football means the teams against them are forced to defend at times. This, he says, stifles Werner, as the striker's main strength is attacking the spaces behind the defensive line. (h/t Mirror)
"Maybe it is our fault because we have a lot of possession and we push opponent teams very, very deep in their half so spaces are not too big. The biggest strength of Timo is to attack the space behind the last line so it is maybe also our fault in the dominant game that we play in the moment, it is very natural that the spaces are closed by the opponents."
A change of league and footballing system
Premier League is not the same as Bundesliga. It is not to say that one is better than the other, but it is going to be different because it's two different leagues in two different countries.
The transition is never easy. Werner's former manager at Chelsea, Frank Lampard, summed it up perfectly in an interview with TalkSPORT (h/t Daily Mail).
The English manager said that perhaps the change of leagues, from Bundesliga to a 'hard' Premier League is why Werner is struggling and needs more time to adjust.
"It's not an easy transition to this league. It's a hard league and I think people that question them [Timo Werner and Kai Havertz] should give them time because they are great lads and we signed them for now and the future."
Werner has himself said how tough he finds the league, with the defenders supposedly being tougher and physical. (h/t The Sun)
"At the start, I thought that I could carry on doing my usual thing. But you never have an easy game in England. The players are all over six foot tall, strong and quick – including the defenders."
Playing out of position
Werner is a central striker and he is at his goal-scoring best when he is played there. These are not our words, but cold, hard statistics. So far in his career, he has scored just 6 goals in 36 Bundesliga games playing as a left-winger, as compared to 78 goals in 159 Bundesliga games as a striker. (h/t Transfermarkt)
So when he averaged one league goal every 6 games at left-wing compared to one goal almost every 2 games in the Bundesliga as a striker, why would Chelsea want to play him there? One possible reason is accommodating other strikers such as Tammy Abraham and Olivier Giroud.
The presence of both has seen Werner drifted out to the left-wing a lot of times this season in the league. In fact, he has played 12 out of his 22 league games at left-wing, scoring just twice in that time, with one of those goals coming when he made a run down the middle instead of the wings (as seen in the image below).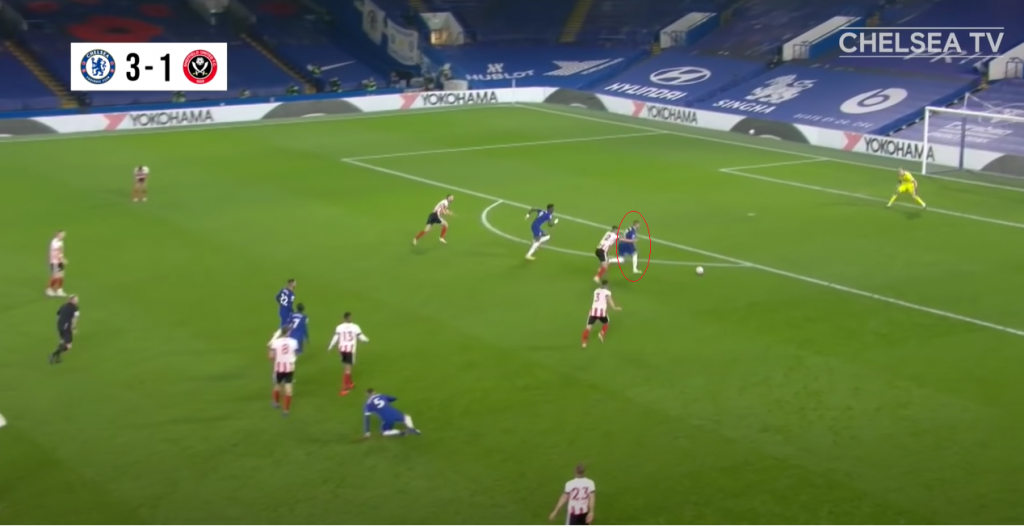 A change of culture
There are some factors that have very little to do with what happens on the pitch, but can affect a player's performance. One such thing is the language barrier. While communication is important on the pitch, the language of football can be universal if the players are playing on the same wavelength.
But this factor assumes equal importance when the player is on the training ground or off the pitch. And Werner has himself said that it has not been easy having just a few German-speaking players around.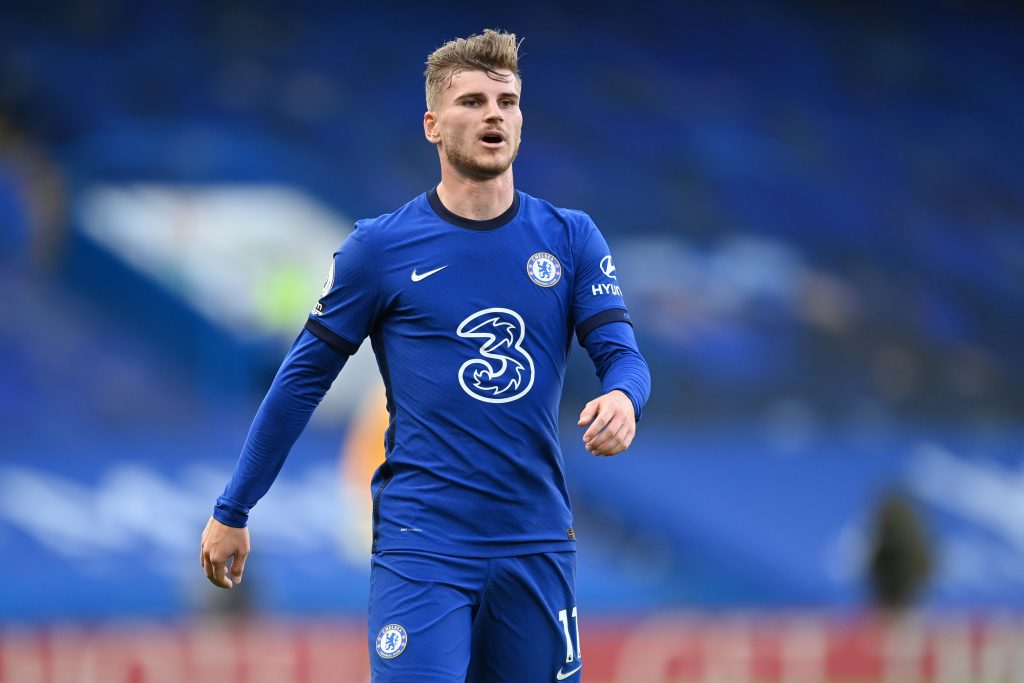 "Even though I have been practising my English a lot I haven't always been able to express myself the way I wanted. I had to be very careful not to be misunderstood."
And this is why he feels that the appointment of a German-speaking manager in Tuchel would do him good.
"Of course that is no longer a problem [under Tuchel]. I'm starting to feel at home a little bit. During the difficult times, it was a relief for me to be able to talk at times with my national teammates, Kai Havertz and Antonio Rudiger, about other matters besides football."
Verdict
Werner's numbers are down. It could be due to a combination of the factors mentioned above as it is evident that he is not only scoring less but also shooting less.
The image above also shows how he is getting fewer touches per game this season. Thus, he needs to be involved more in the game. And with a new German-speaking manager at the helm who likes playing him down the middle, maybe things can change. He certainly deserves more time in the Premier League and not judgemental eyes.