It is interesting to consider that Marcelo Bielsa, the manager of Leeds United, is well known for his tactical preparedness and attention to detail. Yet, his side have been a mixed bag this season.
Results such as the 6-2 loss to Manchester United, 4-2 defeat to Arsenal, 5-0 win against West Bromwich Albion or the 4-3 win against Fulham epitomizes what Leeds are doing this season. Attacking without any fear.
That is a risky tactic, but it is something that can also be fruitful in the short as well as long run. Leeds have the second-worst defensive record in the Premier League right now, but are still clear of the relegation zone. How has this happened?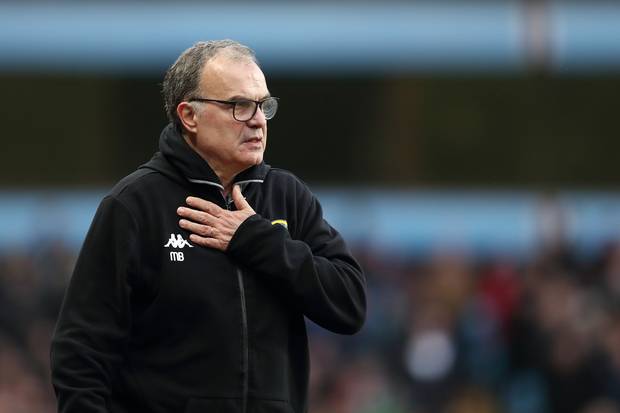 Bielsa compromises defence for attack
Leeds have scored 40 goals in the league this season. Only 3 other teams can boast of a better goal-scoring output this campaign. Yet, their great attack seems to be let down by a poor defensive record. It is natural for attack-minded sides to concede goals as they are more susceptible to counter-attacks. One can argue that the same has happened to Leeds as well.
It is also completely understandable if a team spends money on forwards after being promoted. Of course, you need goals to survive in the top-flight. However, that often leads to defences being ignored. Classic examples are Norwich City from the 2019/20 season and Huddersfield Town from the 2018/19 season. The former scored 26 goals and conceded 75, while the latter scored just 22 goals and conceded 76.
Leeds tried to avoid this. They signed forwards such as Rodrigo, Raphinha, Helder Costa and Jack Harrison. Bielsa tried to balance it out by signing two centre-backs in Robin Koch and Diego Llorente. However, both of them have failed to be regular starters.
Koch has made just 11 league appearances so far while Llorente has started just once on the league. But this is not the only reason for their poor defensive record.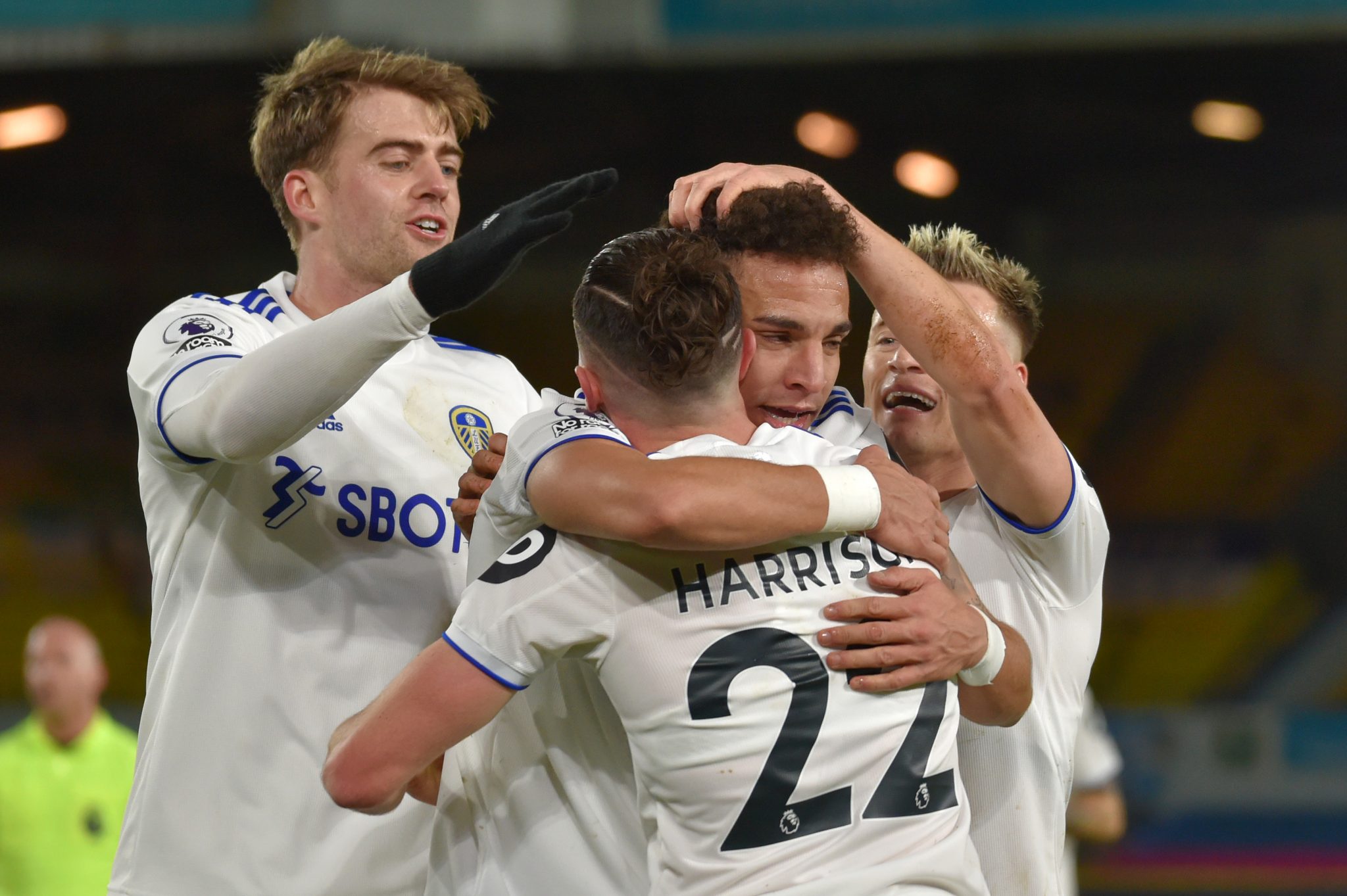 They attack a lot, and they are fearless. Leeds are 4th in terms of average possession in the Premier League this season. Apart from that, they also are 5th on the list of most shots taken per league game, with 14.1. (h/t WhoScored)
A predisposition towards taking risk
Attacking football is good. Having so much possession each game means you control the ball well, give your opponents lesser time on the ball, and afford yourself more time to create chances.
But it does not make sense that you concede 42 goals in 23 league games playing that way. This is solely down to Leeds' players pushing up the pitch together. Just look at the heatmaps of their full-backs – Stuart Dallas and Luke Ayling.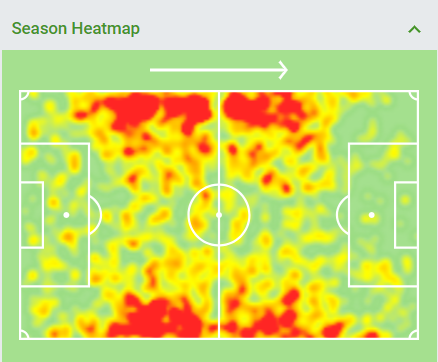 Moreover, in terms of defence, Leeds usually target the opposition with the man-marking system. This is perhaps best evident in the words of one of their own players, Kalvin Phillips. (h/t The Athletic) [Subscription Required]
"The first thing I think is, 'Where's my man?' I'll take a quick look to try and spot him and I'll get as tight to him as I can as quickly as I can. If I'm close to him already, then I'm in a good position and the shape's fine. If I'm not, then I'll look to cut off the passing line from whoever's got the ball, because if my man gets the ball and I'm not with him, it's a problem. If I'm nowhere near him, then I'm in completely the wrong position but we've always played man-to-man and that makes it easier."
This means that Leeds are obviously predisposed to being played around. Bigger teams such as Manchester United, who beat them 6-2, can play around the man-marking system with intelligent players. The man-marking system, as opposed to a defensive set-up to take on the opponent's formation, can be difficult.
And this is related to their system. It isn't down to individual mistakes. After all, none of their outfield players make the league's top-5 for errors leading to goal, errors leading to shots, or being dribbled past (minimum 5 appearances) this season. (h/t SofaScore)
Verdict
What Bielsa is doing has worked so far, but not completely. He got Leeds promoted to the Premier League last season. While his brand of football may not be pragmatic at times, it makes for great entertainment for the fans who can be proud that their team play the Leeds United way from the time they used to be a top dog in the country.