Fishing is one of the best activities in Genshin Impact. Check our fishing guide to know the best fishing spots for Genshin Impact 3.4
Genshin Impact is not only limited to exploring, fighting, and farming your village. There are several entertainment and relaxation activities that Travelers can try out whenever available. Fishing is one of the best gaming from HoYoverse, the Fishing system becomes available after getting access to the Serenitea Pot and Exploding Population quest. The fishing spots are available here and there in Teyvat, you need to visit the fishing spots to catch the fish. Fish can be used as a cooking item or ingredient for other dishes in Genshin Impact. No one hates fishing, and in a game like Genshin Impact with beautiful locations, Fishing has become an instant addiction for the Wanderers.
You can equip any fishing rod and bait to catch the fish from the Fishing Spots. There is a variety of fish available. Regular and Ornament Fish are the two main fish. And there are a couple of fish species in Genshin Impact. Here's everything about Genshin Impact fishing and fishing spots. Check our Genshin Impact fishing spots location guide to catch a handful of fish in the new Genshin Impact version 3.4.
All Genshin Impact 3.4 Fishing Spots
Here are the latest fishing locations for the new Genshin Impact 3.4 version. Fishing is an amazing activity, and HoYoverse has introduced this new gaming system with lots of locations.
Sumeru Fishing Spots
As of now, you can explore these locations of Sumeru to catch more fish.
Ardravi Valley
Mawtiyima Forest
Vanarana
Vissudha Field
Vimara Village
Chinvat Ravine
Ashavan Realm
Yazadaha Pool
Gandha Hill
Chatrakam Cave
Inazuma Fishing Spots
Here are all the fishing locations in the Inazuma map.
Amakane Island
Tsurumi
Inazuma City
Mt. Yougou
Ritou
Seirei
Narukami
Chinju Forest
Byakko Plain
Kannazuka
Watatsumi
Liyue Fishing Spots
Liyue has many fishing spots, here are some.
Minlin
Lisha
Bishui Plain
Rusty Koi
Qiongji Estuary
Qingce Village
Mt. Aocang
Liyue Harbor
Dihua Marsh
Port Area
Wangshu Inn
Mondstadt Fishing Spots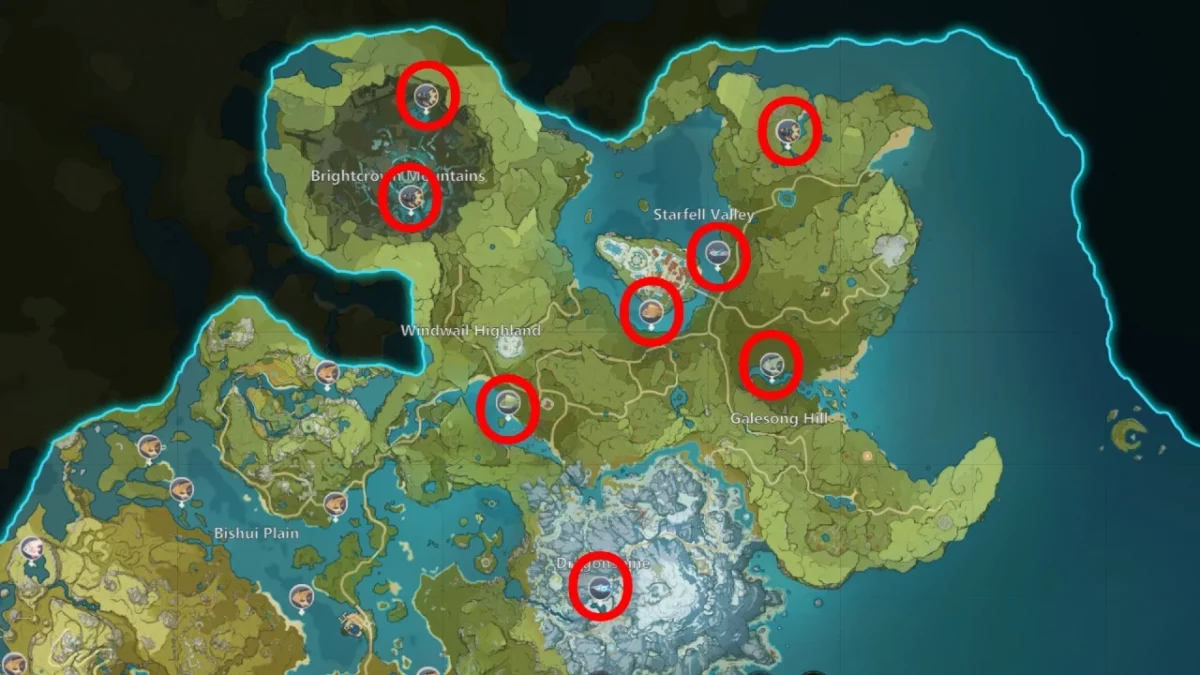 Mondstadt has a few fishing spots, you can explore these locations.
Brightcrown Mountains
Cider Lake
Windwail Island
Whispering Woods
Springvale
List of Fish in Genshin Impact 3.4
With all the fishing locations for Genshin Impact 3.4, here are the list of fish that will be available during both day and night times.
Medaka
True Fruit Angler
Akai Maou
Halcyon Jade Axe Marlin
Dawncatcher
Golden Koi
Akai Maou
Sweet Flower Medaka
Rusty Koi
Lazurite Axe Marlin
Sunset Cloud Angler
Crystalfish
Tea-Colored Shirakodai
Puffer Fish
Bitter Puffer Fish
For more related content check out our dedicated website Gamition
More E-Sports news:
Follow our dedicated E-Sports page for instant E-Sports news and updates