Similar to WWE, AEW is another top wrestling promotion. AEW houses several top stars and is a major competition to WWE. Several wrestling has come up and been a threat to WWE. However, none could match the level that AEW brought with them.
Since its inception a few years ago, the company has seen several top wrestlers, high-profile matches, and champions as well. It also saw its own fair share of controversy as well. However, keeping all of those aside, the new AEW World Champion made history.
Jamie Hayter made history after she became the AEW Women's World Champion after being homeless. The British wrestler defeated Toni Storm at AEW Full Gear to win the title. However, with everything now in place, she might be up for a new challenge.
Hikaru Shida defended her Regina di Wave Title against The Bunny. Before their match, Hayter had announced that the winner of that match become the future contender for her championship. Although, the time and date were not confirmed.
After Shida came out victorious in her match against The Bunny, she became the No.1 contender for the AEW Women's World Championship.
After the match between Shida and The Bunny, Hayter would come out to the ringside, and share a few words with her on the ramp.
The very next title defense of Hayter would be her first title defense since winning the title from Toni Storm at AEW Full Gear.
On the other hand, Shida defended her Regina di Wave Title for a second time on AEW. Apart from being the Regina Di Wave Champion, she also holds the Ice Ribbon's International Ribbon Tag Team Titles in Japan with Ibuki Hoshi.
When and why was Jamie Hayter homeless?
AEW Women's World Champion Jamie Hayter had one of the most promising rises in the history of the company. After hailing from the UK, and going homelessness, she is currently the World Champion. Just two years ago, she had no place to sleep, and had to crash a friend's sofa in Japan.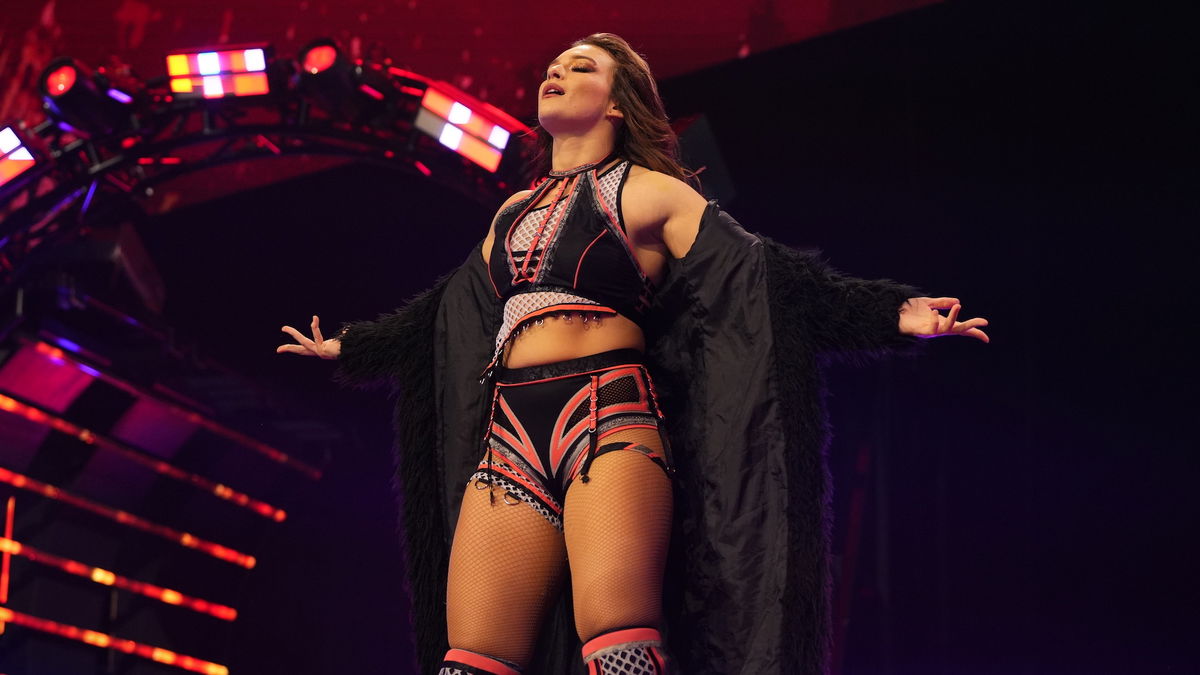 Hayter stated that during her stint in Japan, there was no work, and she had to go back home on the promise that she would be brought back. However, she had to place to stay in Japan, and had to crash a friend's place there, and sleep on her couch.
Professional wrestlers often go through extreme hardship and reach the level of success they desire.
Read More: