MJF is considered as the best heel in the wrestling business and even Katie Nolan felt the heat
AEW has a jewel in its crown with MJF doing his bit in the business. The 24-year-old has done an excellent job by being a heel in the wrestling industry and has taken shots at everyone available.
From legends to even Brodie Lee Jr, there is no stopping MJF and the AEW star also decided to have a go at Katie Nolan.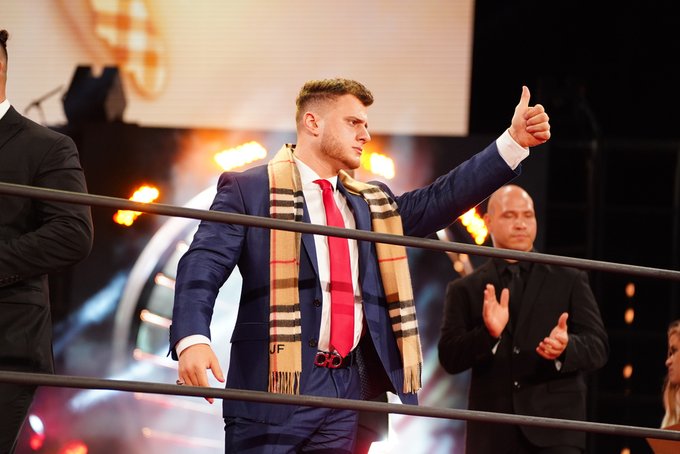 Nolan hosts several shows and has also appeared on ESPN. She was brought into a conversation about The Miz and how he is in character even outside of the ring.
However, someone brought up MJF and how great he is in being a heel and not giving two hoots about anyone.
Nolan admitted that MJF was exceptional in his job and added she would never go near him.
MJF brings in the sweep
As expected, the AEW star came riding in and posted a rather graphic post about what he is good at, apart from wrestling.
"Wrestling isn't the only thing I'm good at sugar.

"My DM's, Much like your legs if I make eye contact with you…

"are wide open."
This is being in true MJF character and even Nolan was taken aback a bit. She reacted to the tweet as well but MJF wasn't conceding defeat one bit.
Of course, this could all be a work as MJF is one of the best in the business and this is a great way of getting more heat.
He used the F-word on the son of Brodie Lee after he was attacked on last week's Dynamite tribute show for the fallen star.
This was another great move from MJF and many fans reacted, as expected, with disgust. Of course, others understood that MJF was being MJF and there was no real harm in the comments made by the AEW star.
More AEW news
Follow our dedicated AEWpage for instant AEWnews and updates