Know everything you need to know about the Four Pillars of AEW
AEW has been doing wonders since coming to the wrestling world. No company has ever been able to challenge WWE like AEW has in recent years. Just like WWE (WWF) back in the Attitude Era, AEW also needs some faces who represent the company and who can be the main event players in the years to come.
AEW decided to come with the Four Pillars, a term that was coined by AEW superstar MJF. This special consideration includes Darby Allin, Sammy Guevara, Jungle Boy and MJF himself. It is worth noting that these four AEW superstars are also some of the earliest members of the AEW family and all four of them have been a part of the company close to it's inception.
Every single one of these superstars has had their fair share of success in the company. Jungle Boy is one of the topmost babyfaces in the company. Apart from having the potential of becoming a future headliner he has arguably the biggest potential to become the top babyface.
Guevara had some time off last year but that doesn't stop him from being a huge future potential. AEW have started to build up Guevara already, he recently won his first title in the AEW after defeating Miro for the TNT title. Nothing much needs to be said about Allin and MJF, both have been the top stars in the company. While wrestling veterans like CM Punk, Bryan Danielson, etc. have been included in the mix lately, the company is determined to look out for the future as well.
Will the Four Pillars of AEW cross paths?
AEW is doing a really good job to build the Four Pillars as a prospect for the future. Not only this, the company has made their paths cross in the past but a lot is still in store for these superstars. All four of these superstars are under 30 and have a long career ahead of them.
Although the plot AEW is going to follow in the upcoming years is more or less known, it is safe to say that the company has some serious talent on their hands. The company's aim is to make their paths cross and create them into the pay-per-view and also main event headliners. The Four Pillars of AEW will certainly cross paths regularly in the future.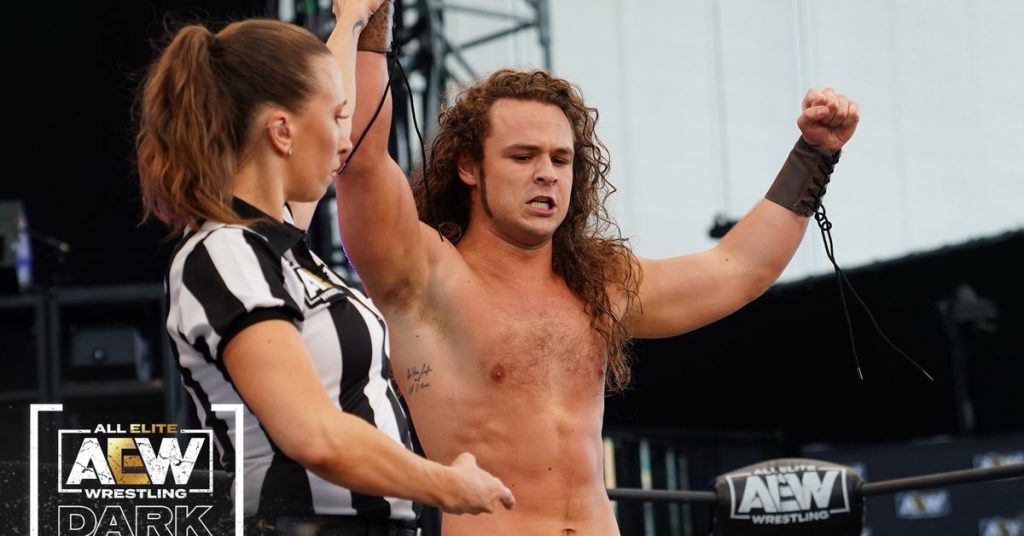 The future of AEW looks as bright as the present for AEW, the company would hope to become even bigger in the future and the Four Pillars will certainly help the company to achieve the same. It will be interesting to see how these superstars follow the path of becoming one of the biggest names in the future for the AEW.
More AEW news
Follow our dedicated AEW page for instant AEW news and updates.