WWE and AEW Rumor Roundup for May 27, 2022, including Doubts on Stephanie McMahon ,Money in the Bank move, new NXT name, Kross/AEW and more!
These are all the latest AEW and WWE rumor roundup in pro-wrestling, which are currently afloat. So let's have a look at all the rumor roundup from WWE and AEW.more!
Money in the Bank move
According to Brad Shepard, WWE will be moving their Money in the Bank event from Allegiant Stadium to MGM Grand Garden Arena due to poor ticket sales.
The WWE universe got a big shock as the first of the company's big three stadium shows this Summer was moved to the arena instead of the stadium. It was heavily marketed for weeks on RAW and SmackDown, with Cody Rhodes being the flag bearer.
WrestleVotes also took to social media this afternoon to comment on the venue change to the MGM Grand Garden Arena. They were shocked to see WWE change venues because it's basically the company admitted that running this event as a stadium show was a bad idea.
"I didn't believe the MITB chatter I heard about shifting the show to a smaller arena. Simply because they'd never admit booking Allegiant Stadium for this show was a terrible idea to start with. But the PPV has now officially relocated to the much smaller MGM Grand Arena in Vegas"
2. New NXT name
WWE NXT 2.0 aired a teaser for the debut of a new character named "Giovanni Vinci". It's believed that it will be a repackaged Fabian Aichner.
3. Kross/AEW
As per Fightful Select, Killer Kross was in talks with AEW to be Wardlow's mystery opponent on the May 4 Dynamite. However, Kross declined because Scarlett wouldn't be involved. He was worried his AEW debut would be too similar to his first appearance on RAW. Two parties are said to be on good terms.
IMPACT Wrestling star W. Morrissey worked a match against Wardlow on the May 4 episode of AEW Dynamite. But it appears the promotion had different plans initially.
It was said that AEW "pitched and even approached" Killer Kross to be in that spot instead. So there is an excellent chance that the two will work together at some point in the future.
Kross has been involved with Major league Wrestling in recent months and has been announced for the 40-man Battle Riot IV match. The game-winner will see the winner have a title opportunity at the MLW World Championship any time, any place.
4. Kenny Omega update
According to Wrestling Observer Newsletter, Kenny Omega is recovering from hernia surgery. There is no date set for this. However, the veteran journalist added that The Cleaner personally picked the third instalment of AAA TripleMania XXX on October 15 for his in-ring return if he was healthy.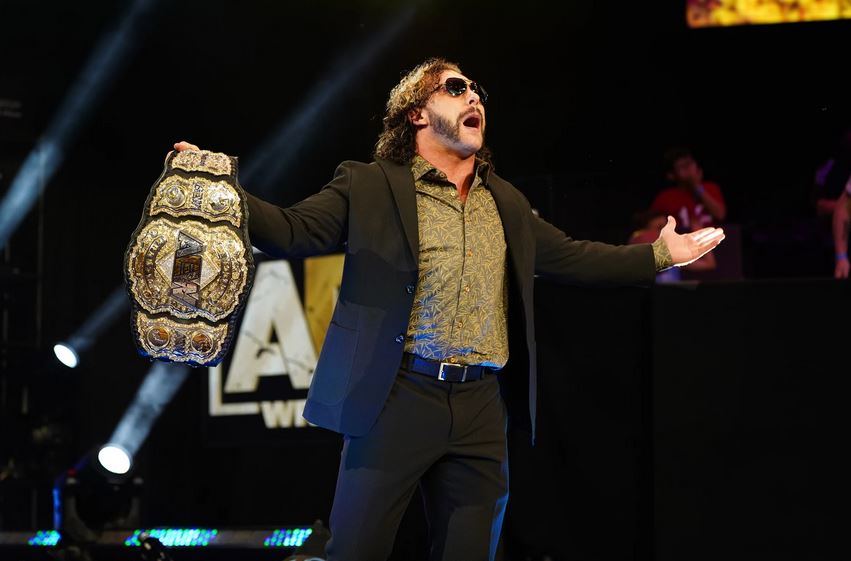 Omega last appeared at the Full Gear event on November 13, 2021, when he was dethroned by the current AEW World Champion Hangman Page. After the bout, he took time off as he suffered nagging injuries such as a torn labrum in his shoulder, hernia, knee problems, and vertigo that he's been dealing with since 2008.
As per PW Insider, he's been working behind the scenes at AEW television tapings this month. But unfortunately, neither outlet had a time frame for his return to the ring.
He gave an update on his health in an interview, indicating that he thought he would be back in action in February.
5. Gordon's story
After fellow promoter and wrestler, Mikey Gordon alleged that he helped fake COVID documentation for GCW shows during the height of the pandemic.
GCW owner Brett Lauderdale declined to provide Fightful with a comment on the advice of his lawyers. However, several wrestlers, including Joey Janela, Tony Deppen & Jordan Oliver, refuted Gordon's story.
6. Doubts on Stephanie McMahon
As per Andrew Zarian of Mat Men, Someone high up in WWE expressed doubt about Stephanie McMahon's ability to fulfil her obligations in certain aspects of her executive job, particularly when it comes o advertising and sponsorship.
It was also revealed that WWE President Nick Khan will be taking over McMahon's duties. Dave Meltzer of Wrestling Observer Newsletter has shed more light on McMahon's departure. Even though many were shocked by the news, it was many months in the making.
It has also been reported that the company is actively looking for a replacement for Stephanie, and Khan's involvement is only temporary.
"A key aspect of the story is that the company is looking at a replacement as Chief Brand Officer, or for someone who will fulfil her roles, which indicates this is not a short-term thing. Nick Khan taking over for her is only temporary."
There is another report that the specultation as to whether one one person will be needed to replace McMahon or if more will be hired. It has been also said that her decision is more than just the desire to spend time with her family.
"One person noted to us the question is how many people will be hired to replace her if it's one or more than one. As far as the real reasons, as noted, the public story about spending more time with her family is true, but it's also not the only reason. But other reasons have been kept very quiet and nothing has gotten out. One person close to the situation said they can say "for sure" she won't be back anytime soon, and that they don't know if she will ever come back in the role of Chief Brand Officer or not."
7. Brand Split update
A WWE source has told Mat Men's Andrew Zarian that the brand split is not ending, but the current plan is to have wrestlers cross over between Raw and SmackDown "depending on storylines."
Earlier reported that WWE will be looking to end the brand split.
8. Gable Steveson WWE debut update
As per Pioneer press, RAW draft pick Gable Steveson is considering wrestling for one more year in college before joining WWE full time.
Gophers Wrestling coach Brandon Eggum spoke with Pioneer Press about Steveson's interest in joining amateur wrestling for one more season.
"I know he would like to wrestle, and he loves competing," Brandon Eggum told the Pioneer Press on Thursday. "Really, it comes down to making that work. It would have to be something he works out with the WWE and Vince McMahon. "Those details … it hasn't gotten that far. It's one thing if he said, 'No way, I'm not doing it.'… But he has the eligibility, he's capable, and he has an interest in doing it."
Last September, Steveson signed a multi-year deal with WWE as part of the first-ever exclusive NIL agreement. As a result, he was drafted to RAW in the 2021 WWE Draft.
9. Sting Missing
According to Fightful, Following up on the news of Sting missing Double or Nothing is certainly because AEW is considering an angle on tonight's Rampage that will set up a singles match between Dardy Allin and Kyle O' Reilly for the pay per view on Sunday.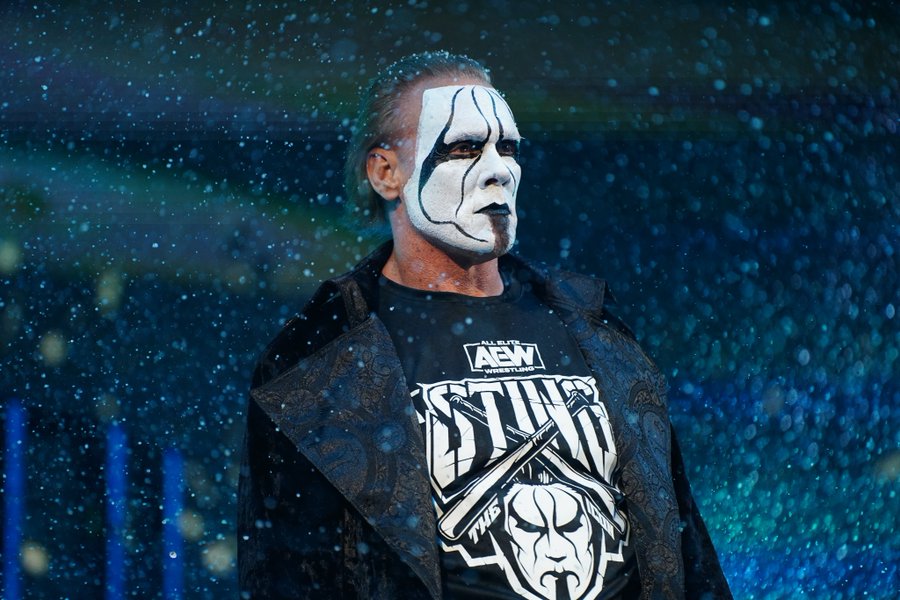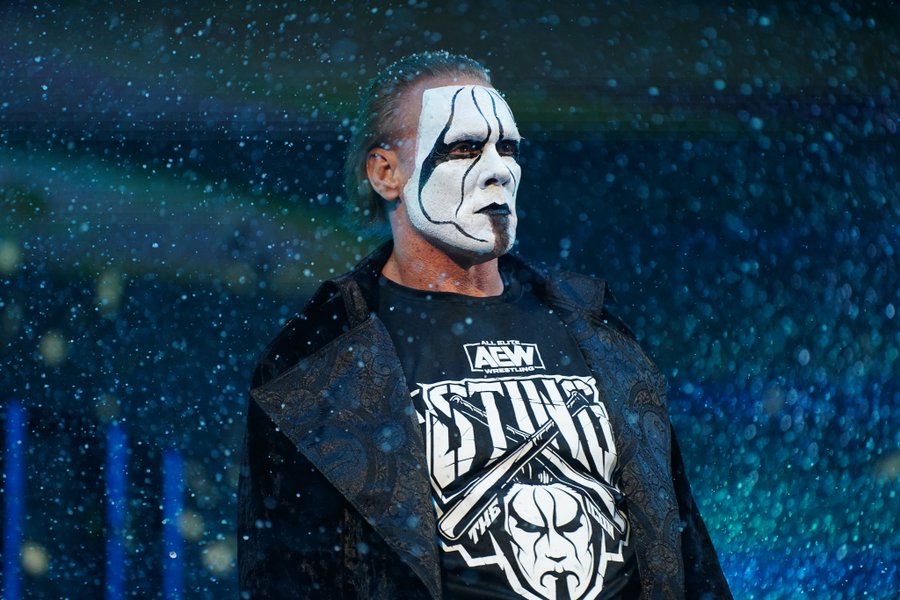 10. Jake Paul
According to ESPN, Youtube star Jake Paul is trying to book former NBA player Glen "Big Baby" Davis in a boxing fight in August against "a former heavyweight WWE star."
Davis has played in the NBA for nine seasons most recently in 2014-15 with LA Clippers. He weighs over 300 pounds and Paul's team with MVP is currently in search of an opponent for him.
More WWE news
Follow our dedicated WWE page for instant WWE news and updates.