John Cena opens up about his love for K-Pop and also reveals his favourite BTS member
Sixteen-time WWE Champion John Cena recently appeared on The Ellen DeGeneres Show, where he shared about his love for K-Pop and revealed about his favourite BTS member.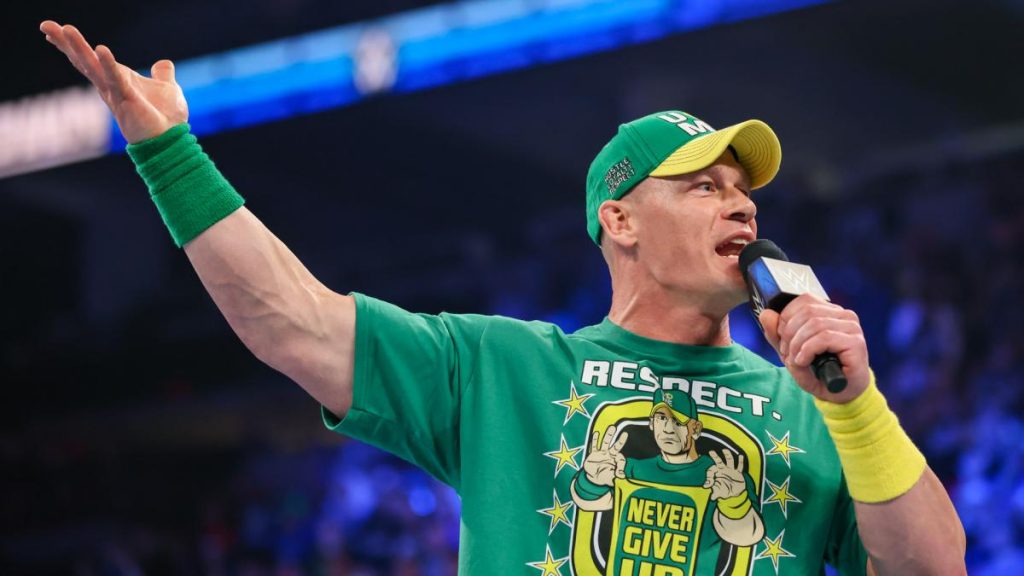 While taking part in the Random Question Generator segment of the show, the actor was asked to pick his favourite BTS member, and he replied that RM and J-Hope are his favourites.
"RM and J-Hope because they're like the lyricist guys, not only do I love their fanbase, I think the BTS ARMY is unbelievable, I love their message… but they're also like MCs."
Cena also said they are taking a break right now and extended his support to the seven-member K-pop group.
"They're taking a break right now. I wish them happy rest, and [I] hope everything's going well for them."
John Cena earlier revealed how K-Pop Band BTS fans helped him accept his Vulnerability
In an earlier interview with Ellen DeGeneres opened up about how K-pop band BTS fans helped him embrace his Vulnerability and spoke about the impact of BTS and BTS Army's influence on his life.
"I was going through a pretty down period in my life, it was about four years ago, and I decided just to have a vulnerable moment and put one of those thought-provoking journal entries out on Twitter."
"The very popular group, BTS, had just released an album called, Love Yourself. So I put out all these messages about self-love and I'm thinking, 'This is not going to be a good idea because this big, larger-than-life, 16-time WWE champion is now talking about vulnerability and the fact that you are enough and you shouldn't be ashamed of who you are,' but it caught fire because of the BTS Army."
Cena, recently featured in the Superhero series – Peacemaker which was released worldwide recently.
More WWE news
Follow our dedicated WWE page for instant WWE news and updates.