Former SmackDown Women's Champion Bayley wants to throw Kayla Braxton out if she enters Royal Rumble
WWE Superstar Bayley, who has been out of action for a long time due to injury, recently took to Twitter and joked about entering the women's Royal Rumble and promised to throw Kayla Braxton over the top rope.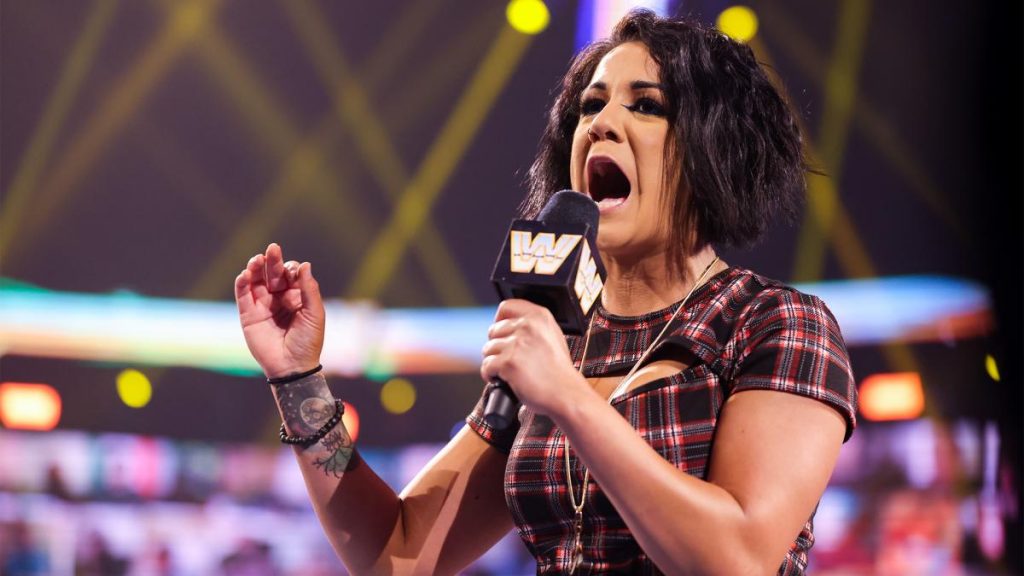 The official Twitter handle of WWE The Bump recently tweeted asking the fans if Kayla Braxton should declare herself as the winner for the 2022 Women's Royal Rumble match. Bayley replied that if Kayla does, she will return and throw her out whilst also dragging Michael Cole's name into it.
"If she does, then I am without a doubt making my return just to throw her out so far she lands on Michael Coles dumb face."
Former Women's Champion Bayley could make her return at Royal Rumble 2022
The former SmackDown Women's Champion Bayley has been out of action for almost a year after injuring her knee, and many fans are hoping that she will be a surprise entrant in the upcoming Royal Rumble.
Bayley is one of the biggest stars in WWE and has already made history by becoming the first-ever female Grand Slam Champion. Only one thing is left in her cabinet to win the Royal Rumble.
And this year could be the year Bayley made her return a few months back. She gave an update about her injured knee and said that she would be coming back soon.
"My knee is doing great, my leg's doing great, my ankle's doing great, my shin is doing great, my hip is doing great, my mind is doing great…so, I mean, it's only a matter of time. I'm not gonna tell you when, and I don't want all these idiots watching to know when, but I'm gonna be coming back soon, maybe, you know…you better be ready, better be ready."
More WWE news
Follow our dedicated WWE page for instant WWE news and updates.