Tyson Fury vs Francis Ngannou might be a boxing contest coming to fruition in the near future
Tyson Fury has opened as the heavy favourite in a possible boxing fight against UFC heavyweight champ Francis Ngannou.
Ngannou, recently expressed his desire to try his hand at boxing (highest level). He named Tyson Fury and Deontay Wilder as the opponents he would like to face if he were to step inside the Boxing ring.
Acknowledging the same, Fury tweeted: "Who would like to see me fight this beast boxing rules @ufc gloves? @danawhite@francis_ngannou."
Ngannou replied with a couple of Tweets.
His first Tweet read:
"How about MMA rules with boxing gloves? I can do you that favor."
His next Tweet read (hinting at being down for whatever):
"After I handle business on Jan. 22 I'll fight you under any special rule set you want. In a ring, an octagon or a phone booth."
Tyson Fury the heavy favourite
The betting odds for the possible fight between Tyson Fury and Francis Ngannou were recently released.
According to odds from Bet Online, Fury has opened as the heavy favourite with odds of -600 in his favour.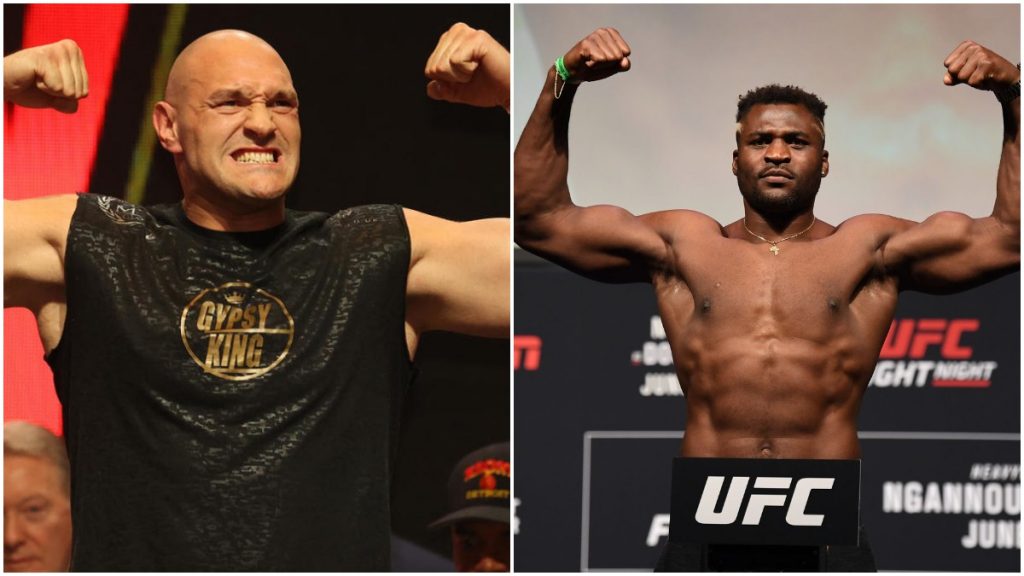 Ngannou came in with odds: +400.
Besides this, the odds for the possibility of the fight happening were released as well.
The odds for the fight not happening: -400 and the odds for the fight happening:+250.
More MMA news
Follow our dedicated MMA page for instant MMA news and updates