Ali Abdelaziz suggests Kamaru Usman is the GOAT over GSP
The manager of Kamaru Usman, Ali Abdelaziz has been very vocal about the greatness of his fighters. Whether it was Khabib Nurmagomedov or the current pound for pound king Usman, Abdelaziz never backs down from any debate surrounding the credibility of his fighters.
Recently, Abdelaziz did just that and suggested Usman is the welterweight GOAT over legend Georges St-Pierre. The manager responded to Daniel Cormier over a Twitter post which suggested GSP was superior than Usman.
Take a look at what Cormier posted:
Abdelaziz took notice of this tweet and was obviously quick to make his opinions heard. He replied back to Cormier and said:
"@USMAN84kg Never lost in the UFC Lost five round in his whole ufc career Plus much better competition love GSP but Usman"
Abdelaziz made sure to make it known that Usman has been undefeated in UFC and in five rounds fights in his entire UFC career unlike that of GSP. Moreover, according to him the current welterweight champion has faced much better competition which makes him superior to the UFC legend.
What is next for Kamaru Usman?
Usman has been on steam roll in UFC, he recently secured a dominating victory against Colby Covington and defended his title for the fifth time. The welterweight champion is taking a well deserved break from fighting right now and has no plans to rush back into the octagon.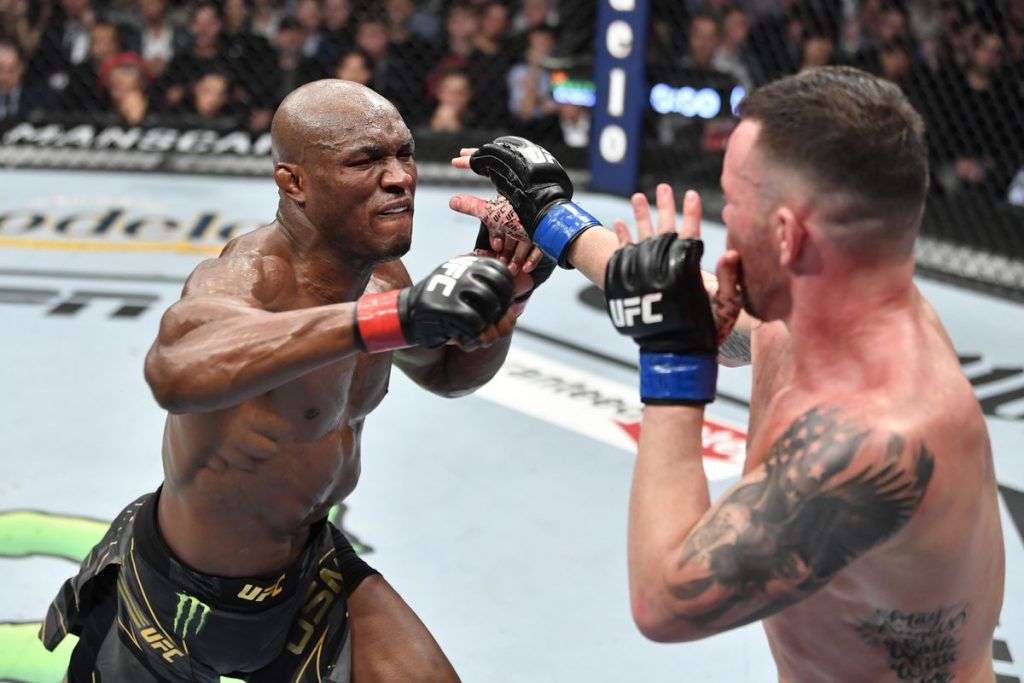 However, it is reported that the UFC are targeting Usman's next title defense against Leon Edwards. The two have already met in the octagon before Usman won his title. If and when the fight gets made, it will be interesting to see how Edwards does against the welterweight champion second time around.
More MMA news
Follow our dedicated MMA page for instant MMA news and updates