Man City offered the chance to exchange 27-year-old star for Dembele – Should Guardiola avoid this?
Barcelona want Joao Cancelo for Ousmane Dembele
According to a report by Mercato (h/t ESPN), Barcelona want Manchester City defender, Joao Cancelo in a player-exchange deal. Ousmane Dembele is the player who could go the other way in such a deal. Barcelona president, Joan Laporta, is keen on the Portuguese full-back.
And as it seems, Dembele is the player the Catalan club want to send to the Etihad as a way to tempt Pep Guardiola. Cancelo was an important part of Manchester City this season where they won the Premier League, and we find out why the Cityzens are better off holding on to him instead of swapping him with the French winger.
Cancelo is an important squad player
Manchester City have a very good squad but even they need depth and quality to keep competing for the top trophies. One area where they have quality is in the full-back department. However, both defensive flanks would be effected if Joao Cancelo ends up leaving the club.
The Cityzens have Kyle Walker and Cancelo as their two right-backs. With the Portuguese gone, that leaves Walker, who is 31 years old, to fill in at right-back. And that is simply too risky considering the number of games their team could play as they fight for trophies in four competitions.
And with the amount of rotation that Guardiola did with Walker and Cancelo in that position this season, it's clear how vital the 27-year-old is at the club. He went on to make 43 appearances in all competitions as City reached the final of the UEFA Champions League and won the Premier League.
A great aspect of Cancelo's game is his versatility. The former Juventus man, who joined the Etihad back in 2019, played as a right-back, left-back and in midfield through the course of this season. Hence, it comes as no surprise that the 27-year-old won his manager's praise when Guardiola called him a 'fantastic' footballer earlier this season after a 1-1 draw with Liverpool.
It's better for City to keep Cancelo
With Cancelo's importance to the team established by the fact that he provides depth in quality we now look at Dembele. The Barcelona winger, though an exciting prospect, seems like a signing that City can do without, at least for now.
With Sergio Aguero gone after running down his contract, the need is to sign another striker rather than a winger. The club already seems to have a loaded reservoir in that position, with Riyad Mahrez, Raheem Sterling, Phil Foden, and Ferran Torres all fighting for places.
It even got to a point where Guardiola had to choose between Foden and Sterling. Hence, it would be wise of Guardiola to make use of the tools he already has and keep Cancelo too, who continues to be a useful member of the squad.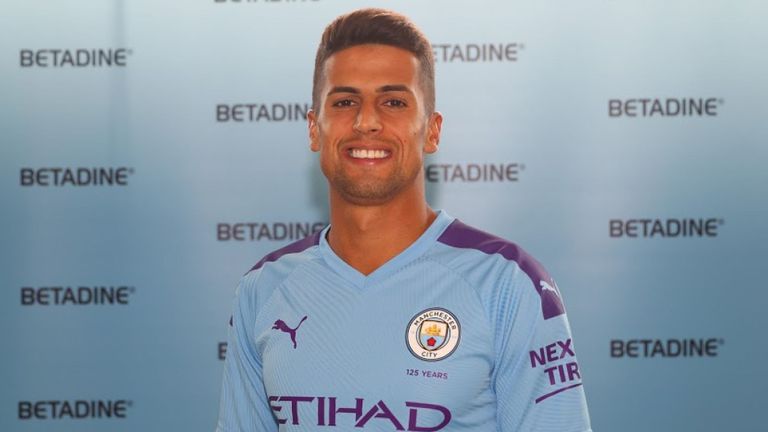 Read More:
As for incomings, with Aguero and Fernandinho both possibly not featuring in City's squad next season, Guardiola's focus should shift to reinforcing those positions on the pitch.