Who is Roman Reigns' Wife Galina Becker?
Galina Becker is best known for being the wife of WWE Superstar Roman Reigns and has been an integral part of his life
Galina Joelle Becker, the better half of 'The Tribal Chief' Roman Reigns has been an integral part of the wrestler's life. The pair have been married since December 2014 and have five children together.
Becker is a fitness model, athlete and also a fitness trainer, largely attributed to her family's athletic background.
Galina Becker Parents and early life
Galina Becker was born on the 11th of March in 1987, in Jacksonville, Florida. She grew up with two elder sisters Molisa Cooper and Undine Becker, along with her parents Kevin Becker and Mildred Becker.
The family were born athletes. Galina's sister Undine was a track athlete at Stanford University. And like her sister Galina was also a part of the track & field athletics team.
Training under coach Steve Nelson she was a brilliant high jumper and a hurdler, during her time at the Mt. Pleasant High School.
Becker then completed her management studies from the Georgia Institute of Technology.
Galina Becker's husband Roman Reigns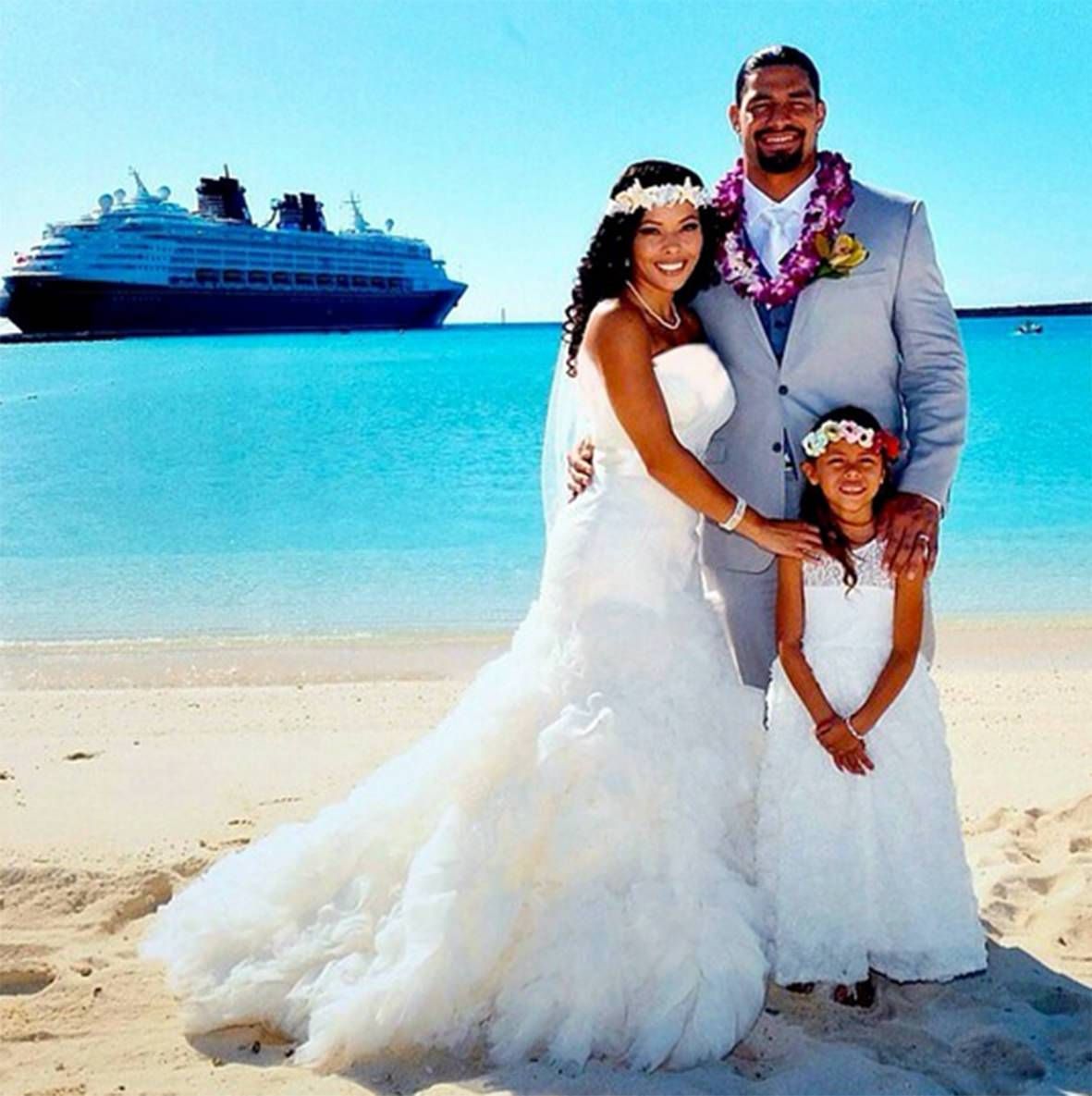 It was during her time at Georgia Institute of Technology, Becker met Roman Reigns. It was in 2006 when Roman Reigns who also studied at the Georgia Institute of Technology began dating Becker.
Since Reigns was a part of Georgia Institute of Technology's football team Georgia Tech Yellow Jackets, he got to meet Becker as she was a track and field athlete.
The couple has been going strong since 2006, and Becker has been extremely supportive of Reigns career, especially during his struggle with Leukemia. He was down with Leukemia twice.
Once during his time with Minnesota Vikings in 2007, and the other during his peak in the WWE, in October 2018.
Though, Becker isn't that active on social media, she appears very often in several WWE events along with her husband.
However, she was once very active on social media, posting regular updates about various storylines, especially during 2015 and 2016. Since then she has discontinued her social media accounts, probably after the birth of their twins in 2016.
She is also known to get along well with fellow WWE Superstars, especially the Usos, Jimmy and Jey.
Becker and Reigns married in December 2014.
Galina Becker Kids
Following their engagement in 2012, Becker and Reigns married on Castaway Kay Bahamas, owned by Disney, in December 2014. Well before their marriage, Becker gave birth to a daughter Joelle Anoa'i on the 14th of December in 2008.
It is believed that the birth of their daughter in 2008 caused Becker to discontinue her career in athletics.
Following their marriage, Becker and Reigns became parents to twin boys in 2016. And once again, 4 years later she gave birth to another set of twins, although the pair haven't revealed the gender of the babies yet.
Galina Becker Profession
Becker started out as a fitness model following her graduation from the Georgia Institute of Technology. Her athletic background made her more than suitable for the job. She notably posed for photographer Michael Krinke.
She carved out a successful career as a fitness model, which has been one of the main reasons why she still remains in shape.
As time went by, following the birth of their daughter, Becker slowly became a full-time mother. Now that she has 5 kids to take care of, alongside a more than busy husband, family has been her priority.
FAQs about Galina Becker
How much is Galina Becker worth?
Galina Becker's net worth is a stunning $3 milllion.
How did Roman Reigns meet his wife?
Reigns met his wife when they were both athletes at the Georgia Institute of Technology.
When did Roman Reigns marry Galina Becker?
Roman Reigns and Galina Becker married in December 2014, at a private island in Bahamas.
Is Galina Becker pregnant?
Galina Becker and Roman Reigns have 5 children. A daughter Joelle born in 2008. Twin boys born in 2016 and another set of twins born in 2020.
Galina Becker Ethnicity
African-American
More WWE News:
Follow our dedicated WWE page for instant WWE news and updates