French Open 2021: Novak Djokovic carves out a masterpiece against Rafael Nadal; Andy Murray and others react to Djoker's victory
Novak Djokovic outclassed Rafael Nadal as he carved a masterpiece against the clay king at the 2021 French Open semi-finals
It doesn't get better than this. Two legends of the game trying to outplay each other throughout the night. And in the end it was the underdog (was he?) who emerged victorious.
Djokovic produced a stunning display to defeat Rafael Nadal in 4 sets in the semi-finals of the 2021 French Open.
After almost getting bageled in the first set (Nole dropped to 0-5), he gained momentum by winning three straight games, before Nadal won the set.
Nole held on to the momentum he picked up there and went berserk in one of the greatest displays of grit and panache.
He took the next one 6-3 to make it 1-1.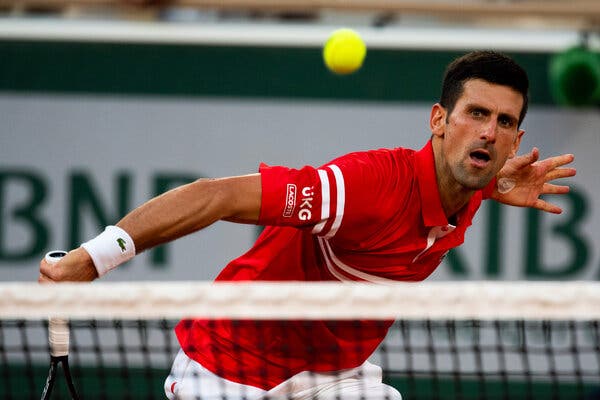 The third set was arguably one of the greatest sets witnessed in modern French Open history. The match kept switching sides like Zlatan Ibrahimovic in his prime. The drop shots played by both Nadal and Djokovic were ridiculously insane.
Djoker took the third set via. a tiebreaker. Nadal tried to make a strong comeback in the 4th set after going 2-0 up very quickly. Once again Djokovic switched on as Nadal began exhibiting tired legs.
The world no.1 won the next 6 games, to take the set and eventually the match. This match will definitely go down in history as one of the greatest displays of professional tennis.
This was Nadal's only 3rd defeat in his entire French Open history, with his last defeat coming at the hands of Djokovic in 2015.
Twitterati in awe of the legendary tennis they just witnessed from Novak Djokovic and Rafael Nadal
Tennis pros and fans were stunned by the magnificent display of tennis from two of the greatest players in history.
The match was so intriguing that even the French authorities decided to allow the crowd to stay in the stadium beyond the curfew (time limit).
A legion of fans and pros reacted to Nole's victory:
More Tennis news
Follow our dedicated Tennis page for instant Tennis news and updates