Bundesliga giants slap a £170m price tag on Man United target – A deal Solskjaer should forget?
Manchester United unlikely to pursue Erling Haaland
According to Spanish outlet AS (h/t Manchester Evening News), Borussia Dortmund have slapped a £170million price tag on star striker Erling Haaland as a way of keeping him at the club. Manchester United are one of the clubs linked with the Norwegian international.
However, MEN states that United are unlikely to make a bid for Haaland now. Instead, other options are being explored up front. Haaland is one of the best strikers in the world at the moment as he netted 41 times in 41 games this season. But failing to sign him doesn't mean the end of the world for Manchester United.
The price tag is too much
The fee that is being quoted above for Haaland is just too much. There is no doubt about the 20-year-old's quality but United are also not in the strongest financial position, with an increasing debt, worsened by the Covid-19 pandemic. In such a climate, does it really make sense to spend that amount on one player?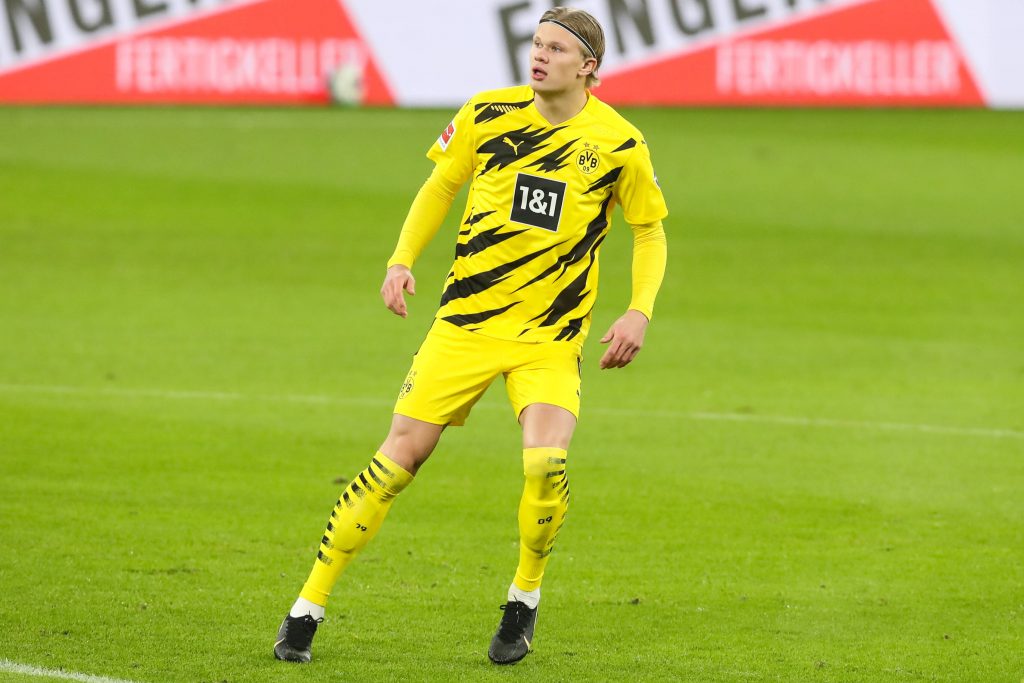 If they do spend that much on Haaland, it would obliterate their current transfer record at the club. United spent £89.3million on Paul Pogba. The most they have ever spent on a No.9 is when they bought Dimitar Berbatov for £30.75 from Tottenham. And hence, Haaland's price tag is just something out of even United's league.
Spending elsewhere
And that brings us to our second point. That money can be invested elsewhere because it is evident that the Red Devils need strengthening in other areas of the pitch. United's lack of defensive depth was felt the most when Harry Maguire was injured towards the end of this season.
United ended up losing the UEFA Europa League final and finished the season trophy-less. With Eric Bailly's notoriously bad injury record and Victor Lindelof nursing a chronic back problem, a centre-back to partner Harry Maguire in the long-term makes more sense than splashing the money on Haaland.
The club's transfer budget is £80million according to Eurosport and even if they raised a further £60million through expected player sales as per the same report, signing the Norwegian would drain them financially. And moreover, right-wing is a position that has troubled United in recent years. They have been linked with Jadon Sancho too.
Cheaper alternatives for Haaland
And that doesn't mean that United should completely give up on signing a centre-forward. The club already has Anthony Martial, Mason Greenwood, and Marcus Rashford, who can play in that position while Edinson Cavani's stay has been extended by a year. But if they want to strengthen that position, there are other options too.
Read More:
According to the Express, Dusan Vlahovic has caught United's eye and is valued at £51million. The Serbian striker netted 21 times last season in Serie A. Apart from him, there is Frankfurt's in-form Portuguese striker, Andre Silva, who is valued at £35million.
So there are no shortage of good strikers in the market that would cost less than Haaland and could be a long-term No.9 for the club.