"Phenomenal athlete" – Ric Flair just can't stop praising Brock Lesnar
Ric Flair spoke about the greatness of the 'Beast Incarnate' Brock Lesnar
There is absolutely no doubt about the laurels Brock Lesnar has brought to America in the sporting scene. He is one of the very few athletes who have excelled in a number of sports.
He was the NCAA Division 1 Wrestling champion in the year 2000, he was picked to play for the Minnesota Vikings in 2004, in the NFL. He then moved to the WWE, became a champion.
Then came his move to the UFC. He was a killing-machine. He won the championship in the division with undoubtedly the world's strongest men.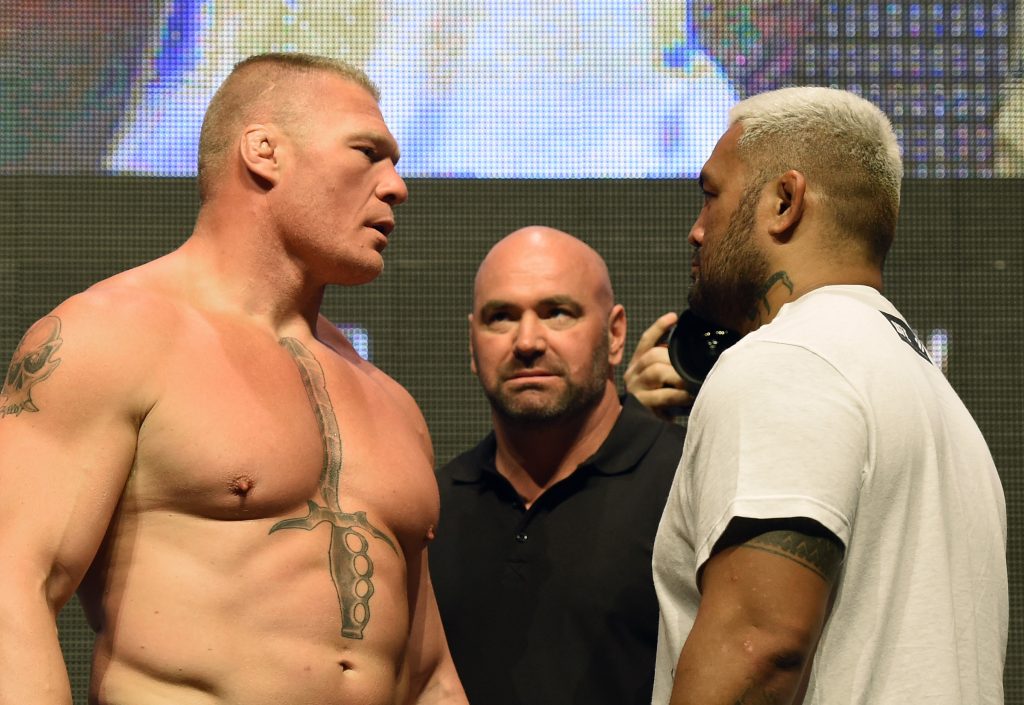 He had some severe health ailments, as he struggled with diverticulitis. Lesnar however, overcame all that and shined like a diamond.
More recently, another legend, Ric Flair, speaking in an interview with Ariel Helwani of ESPN MMA, sung praises of the 'Beast Incarnate'. He also spoke about Bobby Lashley's success at Bellator.
Flair said:
"I have known some really tough guys over the years, wrestlers. You probably remember… [inaudible], Kurt Angle, and the success that Brock has had. I think Bobby Lashley had a pretty good run with Bellator. I've got friends that have been in it and I've been around a lot." [via WresltingInc]
'The Nature Boy' then continued:
"To see Brock go back & forth, and just be this phenomenal athlete. He may be the best athlete I've ever seen, if you look at it from our perspective." [via WresltingInc]
Tony Ferguson remembers his coach Brock Lesnar from his TUF days
Ferguson is set to take on Beneil Dariush at UFC 262. He spoke at the pre-fight presser, where he revealed that he has still been in touch with his coaches of the past. One among them was Brock Lesnar.
Lesnar was Ferguson's coach during the Ultimate Fighter Season 13, which Ferguson eventually won. Ferguson reminisced Lesnar's famous 'Chicken sh*t, Chicken Salad' story at the presser.
It is a very important fight for Ferguson, as a loss might ultimately erase his relevance from the lightweight title picture in the UFC.
More WWE News:
Follow our dedicated WWE page for instant WWE news and updates