Drew McIntyre opened up on his 'OG Theme Song' Broken Dreams in a recent interview
McIntyre is one of the faces of modern WWE. To get to this point, the 'Scottish Psychopath' went through a ton of hardships.
Having made his WWE debut in 2007, McIntyre struggled to establish himself as a notable figure in the WWE. He was predominantly a heel.
He gained notoriety when he was a part of the 3MB, alongside Jinder Mahal and Heath Slater. It was during that time, when his theme song "Broken Dreams" became famous as well.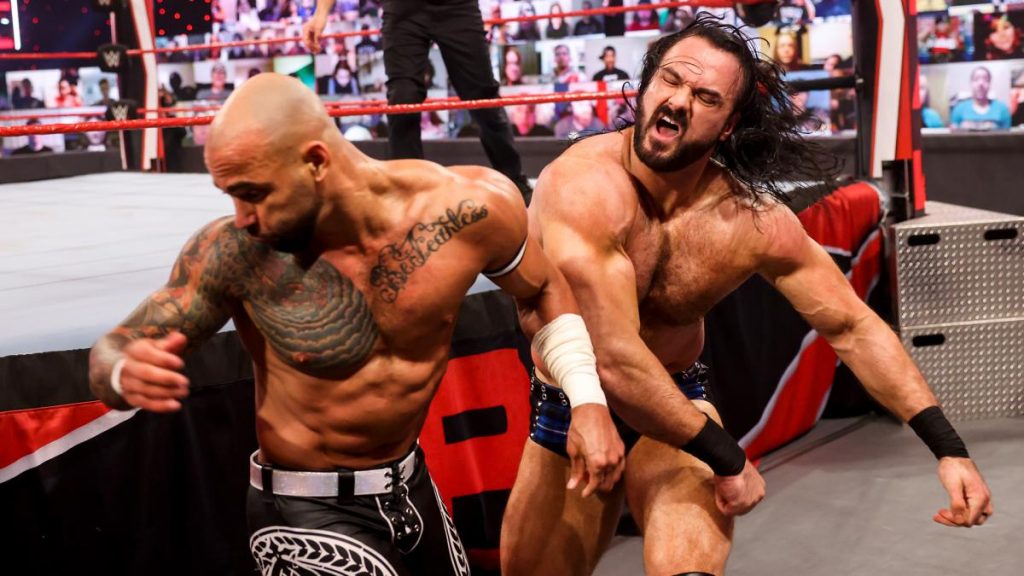 The song is still stuck in the ears of his fans and those who have followed him since the beginning. The song's lyrics is strikingly similar to the story of his career, with the only discrepancy being, it not matching with his current persona.
However, the fans have been vehement about bringing the theme song back. It is to be noted that McIntyre walks out to Gallantry (Defining Moment Remix), currently.
McIntyre spoke to Bleacher Report in an interview and opened up on using the 'Broken Dreams' theme song again.
'The Chosen One' stated that whenever WrestleMania was around the corner, he would hear fans ranting about bringing back the theme song, almost every year.
McIntyre said:
"Leading up to WrestleMania, I'd hear about it every day, every year. The only time we used it was the buildup video for myself and Bobby Roode for the NXT title. We managed to get it in there. As far as I'm aware, the company does have the rights to use the song. Eventually, it will happen. I don't know when it will happen, but people want it enough. [via Bleacher Report]
Drew McIntyre expects everyone to "have the lyric sheet learned"
McIntyre further stated that he would probably walk out to the song one day, probably for an one-off occasion.
'The Scottish Psychopath' however wanted the fans to have the lyric sheet learned and to not let him down when he walks in front of a full house.
McIntyre said:
"Here's the thing: If I push forward it and it does happen, I expect an arena full of people to know every single word because the way that everybody has tweeted me for years, you'd assume everyone knows every word. So, don't let me down if that happens. I expect everyone to have that lyric sheet learned." [via Bleacher Report]
McIntyre is currently gearing up for his triple-threat WWE title match against Bobby Lashley and Braun Strowman
More WWE news
Follow our dedicated WWE page for instant WWE news and updates