Reports suggest that Jon Jones and Francis Ngannou might not fight in the near future
Jones vs Ngannou is the fight the whole combat sports world is waiting for.
It can be considered the modern-day 'Rumble in the Jungle' – between Muhammad Ali and George Foreman in 1974. Such is the intensity of the fight.
And for this sake, Jones had relinquished his immortal light-heavyweight belt, last August. He is also yet to make his debut, ever since moving to the division of the strongest men in the planet.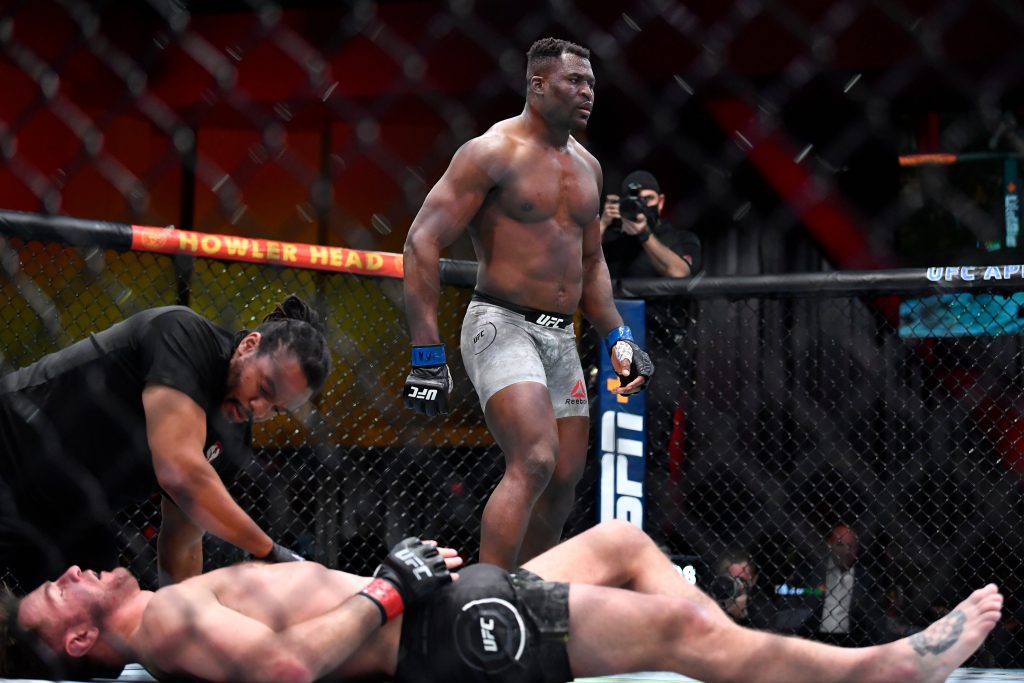 Although, the heavyweight title picture began taking shape after Ngannou beat Stipe Miocic at UFC 260, since Jones was next in line; a payment dispute has prevented further negotiations of the fight from taking place.
Jones wanting a huge purse of around $30 million (As claimed by UFC President Dana White), has caused a deadlock between him and the UFC.
Though the fight is destined to happen someday, Marc Raimondi of ESPN believes that it wouldn't take place in the next few months.
He spoke in an interview with ESPN MMA, and was asked about the current situation surrounding the Jones vs Ngannou super-fight.
Raimondi said:
"Is it gonna happen? I don't know the answer to that, because the UFC is clearly going in a different direction than Jon Jones for Ngannou's first title defense. I know sources told me that Derrick Lewis has already been offered for June. But it couldn't come together because Ngannou is back in his native, Cameroon, for the next weeks and months. So, if Ngannou-Lewis does come to fruition, it'll probably be sometime in the summer."
He continued:
"Does that leave the door open for Jon Jones to slide in? He's looking for a new management company, new representation to negotiate on his behalf…It doesn't seem like it is going to happen anytime in the next few months."
Marc Raimondi has a suggestion for the UFC
Raimondi felt that the UFC shouldn't let a fight of such intensity slip away. With the payment dispute still going on, he had a suggestion for the UFC to somehow make the fight happen.
Raimondi suggested that the UFC sit down with Jones and ponder upon the possibilities on making the fight happen.
He said:
"To me it would be crazy, if the UFC did not at least sit down and explore with Jon Jones, what he wants, how can we make this fight happen? That's the question that should be asked right now – how can we make this fight happen. How can we make Ngannou vs Jones happen? It has to happen."
Over to Dana White!
More UFC News:
Follow our dedicated UFC page for instant UFC news and updates