Conor McGregor is set to take on Dustin Poirier in a trilogy bout at UFC 264, on the 10th of July, this year
McGregor and Poirier will settle the scores in their rivalry in front of a full-house in Las Vegas, come the 10th of July.
Poirier had evened the scores in the rivalry, when he beat McGregor at UFC 257, via TKO in the second round, thereby becoming the first man in MMA history to knock out McGregor.
The trilogy between McGregor and Poirier was agreed in the immediate aftermath of UFC 257, and after some minor blip, the fight was made official.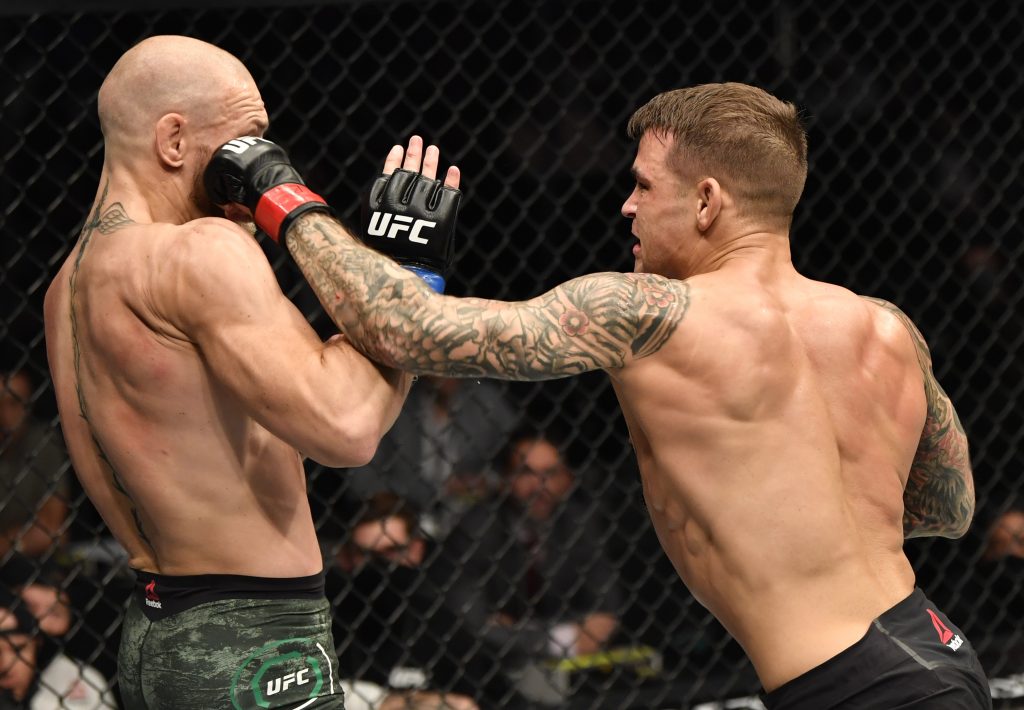 Elsewhere, famed cutman Jacob 'Stitch' Duran gave his opinion on the trilogy bout. Speaking in an interview with Helen Yee, 'Stitch' was pretty sure that the fight would be a sellout.
He said:
"Well, it's going to sell out, no doubt it. You know, Dustin Poirier, I like him. He can fight no doubt about it. Conor McGregor, is always gonna be in the gym and all that…I don't know who to pick."
Duran then said, it would be nice if he got a ticket to go in there, before wishing both the fighters best.
"It'll be nice if I got a ticket to go in there. I think people would kinda go crazy, 'Stitch what are you doing here?' But, I wish them both best."
Jacob Duran was a part of the UFC until 2015
Duran is considered to be one of the best cutmen in the combat sports scene. He is currently the cutman of heavyweight champion Tyson Fury, and has been a part of the Rocky movie series as well, where he reprised his role as the cutman.
Even more impressive is the fact that, he was a part of the UFC as well. But things got ugly in 2015, after he spoke out against UFC's then apparel partner Reebok, accusing them for being the reason why he lost sponsors.
Just one day later, Duran was fired from the UFC, much to the dismay of a legion of fighters.
However, until this day, Duran has revealed that he doesn't regret being fired by the UFC.
More UFC News:
Follow our dedicated UFC page for instant UFC news and updates