Kyrie Irving is one of the biggest names in NBA and here are his net worth, salary, final records and endorsements
Kyrie Irving Facts
| | |
| --- | --- |
| Birth Place | Melbourne, Australia |
| Father's Name | Drederick Irving |
| Mother's Name | Elizabeth Irving |
| Star Sign | Aries |
| College | Duke |
| Net Worth (2021) | $90 Million |
| Salary (2021) | $35 Million |
| Age | 29 |
| Date of Birth | March 23, 1992 |
| Height (cm) | 188 |
| Weight (kg) | 88 |
| Nationality | American |
| NBA Draft Year | 2011 |
| NBA Draft Pick | 1st overall |
| Playing Career | 2011-present |
| Position | Point Guard |
| Teams | Cleveland Cavaliers(2011-17), Boston Celtics(2017-19), Brooklyn Nets(2019-present) |
| Achievements | NBA Champion(2016), NBA All-Star(7x), NBA All-Star Game MVP(2014) |
| Wife/Girlfriend | Marlene Wilkerson |
| Children | Azurie Elizabeth Irving (With Ex-Girlfriend) |
| Social Media | Instagram, Twitter |
| Endorsements | Nike, Panini, 2K Sports, Pepsi |
Kyrie Irving, the Australian-born American sharp shooter plies his trade for the Brooklyn Nets. The 29-year old baller was selected by the Cleveland Cavaliers with the first overall pick in the 2011 NBA draft.
He was named the Rookie of the Year. There was no looking back after that. He made a name for himself in the Cleveland Cavaliers, and won the title with the Cavaliers in 2016.
He then moved to Boston Celtics in 2017 and was their key man, until he moved to Brooklyn Nets in 2019. Throughout his stay at the Celtics, Irving was an NBA All-Star, making it to the team all three years.
On July 7, 2019 he moved to the Brooklyn Nets, but has missed a plethora of games since joining them, due to injury.
Kyrie Irving Stats
Final Appearances: 3
Championship Rings: 1
Season MVP: Nil
Finals MVP: Nil
All-Stars MVP: 1
Kyrie Irving didn't enjoy much success with Cleveland Cavaliers during his early years from 2011-2014. But, in the 2014-15 season he was just unstoppable. He teamed up alongside LeBron James and Kevin Love to form the Big Three.
The Cavaliers reached the finals that season, but fell to an unstoppable Golden State Warriors in six games. Irving missed most of the finals due to a fractured knee cap.
The 2015-16 saw the NBA title return to Cleveland after 52 long years. They once again met Golden State Warriors in the finals. Despite making a shaky start and going down 3-1 in the finals, a resilient Irving and James made sure that they came back like a phoenix and grabbed the title, winning 4-3.
Irving was stunning in the 2016-17 season as well. And this time, it was again the Warriors in the finals. But GSW were very strong this time, winning the finals in just 5 games.
Besides this Irving was also the All-Stars MVP in 2014.
Kyrie Irving Rings
Kyrie Irving just has one championship ring alongside his name. It came in the year 2016, against the Golden State Warriors.
After going 3-1 down in the finals, it looked like it was going to be a repeat of the 2014-15 season. But Irving and James had other ideas. In the fifth game Irving and James, both scored more than 40 points to spark a comeback. They eased to victory in the sixth game as well.
And, in the final game, Irving hit a crucial 3-pointer with just a minute left, that proved to be decisive in their victory, as the Cavaliers ended a 52 year long title wait.
Kyrie Irving Net Worth and Salary
Kyrie Irving has a stunning net worth of $90 million. A large part of it is due to his playing career, brand endorsements and his regular appearance in TV commercials.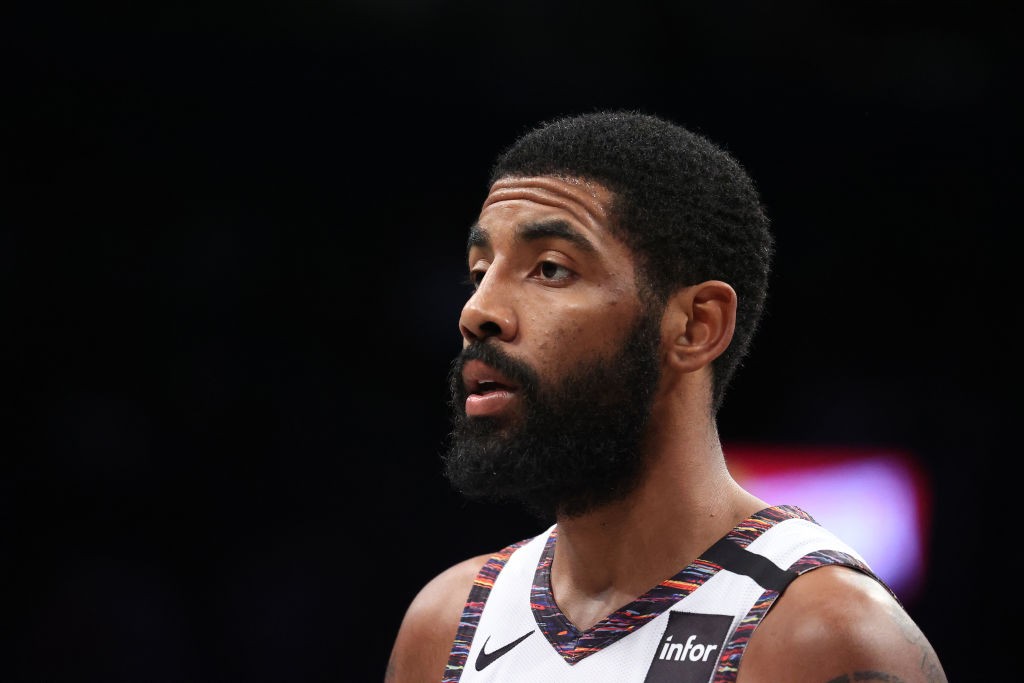 Irving's annual salary is around $35 million. He also signed a 4-year, $143 million deal with the Brooklyn Nets in 2019.
Kyrie Irving Family and Personal Life
Kyrie Andrew Irving was born in Melbourne, Australia. His father Drederick Irving was a college basketballer. His mother Elizabeth died when Irving was just 4. Irving has a daughter with his ex-girlfriend, named Azurie Elizabeth Irving.
He is currently engaged to his girlfriend Marlene Wilkerson who goes by the alias Golden. She is a YouTuber and a blogger. The pair don't post pictures together often on social media.
Just last month, Irving stated that he is committed to Islam.
Kyrie Irving Endorsements
Kyrie Irving's Nike Shoes have a separate fanbase, and it is one of the best selling Nike Shoes, with only Kobe Bryant's Nike Shoes line selling more.
In 2018 a Pepsi advert which featured Irving as Uncle Drew went viral, and led to a feature film which grossed $47 million at the box office.
Irving also has endorsement deals with Panini, Footlocker, and sports gaming giants 2K Sports.
Kyrie Irving Shoes
Kyrie Irving's signature shoe line from Nike are a thing of beauty. They are largely influenced by Irving's creativity and spontaneity. The lead designer for the line is Benjamin Nethongkome.
They are built for him to be the quickest on the court. There are also cross collaborations with Kobe Bryant's signature Nike shoe line and Spongebob SquarePants.
A lot of his shoes have some message engraved on them. In fact the first signature shoes he dropped had elements engraved – a throwback to his childhood spent with his father.
Several other shoes of his have writings paying tribute to his late mother Elizabeth.
More NBA Articles:
Follow our dedicated NBA page for more NBA articles and news updates