An F1 driver has one of the most dangerous jobs in the world but some of these stars make millions as their salary and here is the list from the 2021 racers
F1 is one of the most dangerous yet glamorous sports in the world. 20 men suit up in machines that race at over 300kmph around twisty tracks around the world.
The racers also have to be incredibly fit as their bodies are hit with 5-6G forces when taking some turns.
However, for all the strain they experience throughout the year, F1 racers are some of the best paid sportspeople in the world too.
| | | |
| --- | --- | --- |
| Driver | Team | Salary 2021 |
| Lewis Hamilton | Mercedes | $55m |
| Valtteri Bottas | Mercedes | $11m |
| Max Verstappen | Red Bull | $20m |
| Sergio Perez | Red Bull | $3.4m |
| Lando Norris | McLaren | $1.9m |
| Daniel Ricciardo | McLaren | $17m |
| Charles Leclerc | Ferrari | $11m |
| Carlos Sainz | Ferrari | $6.8m |
| Pierre Gasly | AlphaTauri | $1.9m |
| Yuki Tsunoda | AlphaTauri | $500K-$1m |
| Lance Stroll | Aston Martin | $1.9m |
| Sebastian Vettel | Aston Martin | $17m |
| Esteban Ocon | Alpine | $4.6m |
| Fernando Alonso | Alpine | $20m |
| George Russell | Williams | $958K |
| Nicholas Latifi | Williams | $958K |
| Kimi Raikkonen | Alfa Romeo | $7.5m |
| Antonio Giovinazzi | Alfa Romeo | $684K |
| Mick Schumacher | Haas | $500K-$1m |
| Nikita Mazepin | Haas | $500K-$1m |
Lewis Hamilton is the biggest name in the sport currently and he commands an astronomical salary. The seven-time F1 world champion wants to break Michael Schumacher's record in 2021, and there is every chance he will become an eight-time champion this year.
Of course, there are a few other world champions on this year's grid. Sebastian Vettel won four titles with Red Bull but is now with Aston Martin while Fernando Alonso is back with Renault, who are now called Alpine.
Then you have upstarts looking to make a big name for themselves. Carlos Sainz and Lando Norris have impressed over their first two years in F1 while the likes of Yuki Tsunoda, Mick Schumacher (son of Michael) and even Nikita Mazepin are trying to get a point or two.
Daniel Ricciardo and Sergio Perez are warhorses with new teams in 2021 and they are still trying to get up to speed with their machines.
This F1 season could be one of the best and the drivers too are paid handsomely.
How much is the salary of an F1 driver in 2021?
While it should not be a surprise to many, the salary that Lewis Hamilton commands is huge. The reigning F1 champion has a 2021 F1 salary of $55million, and frankly, Mercedes can afford this given that they dominated F1 over the past decade.
However, second on the list is a bit of a surprise. Fernando Alonso was away from F1 after his horrid McLaren stint but is making $20million in his return with Alpine. Alonso won two titles with Renault before he moved to Ferrari but this is quite a salary for the Spaniard.
The next one on the list of driver salaries for 2021 is Max Verstappen. The 23-year-old is touted as the man who could beat Hamilton to the title in 2021 and takes home a salary of $20m as well.
Vettel makes $17million at Aston Martin while Ricciardo has an F1 driver salary of the same during his first year at McLaren.
Charles Leclerc, the Ferrari rising star, makes $11m in 2021 while former world champion, Kimi Raikkonen has a salary of $7.5m.
Carlos Sainz, the other Ferrari star, earns $6.8m while Esteban Ocon makes $4.7m per year at Alpine.
Surprisingly, Ocon makes more than Sergio Perez too, who is the second driver at Red Bull. The Mexican takes home $3.4m in his first season with the team.
The young guns
The youngsters in the paddock also make a sizeable amount per year in F1. Lance Stroll comes 12th on the list with $1.9m at Aston Martin while Pierre Gasly makes the same at AlphaTauri.
Lando Norris, a rising star at McLaren makes the same as Gasly and Stroll while George Russell is the first F1 star who makes less than a million.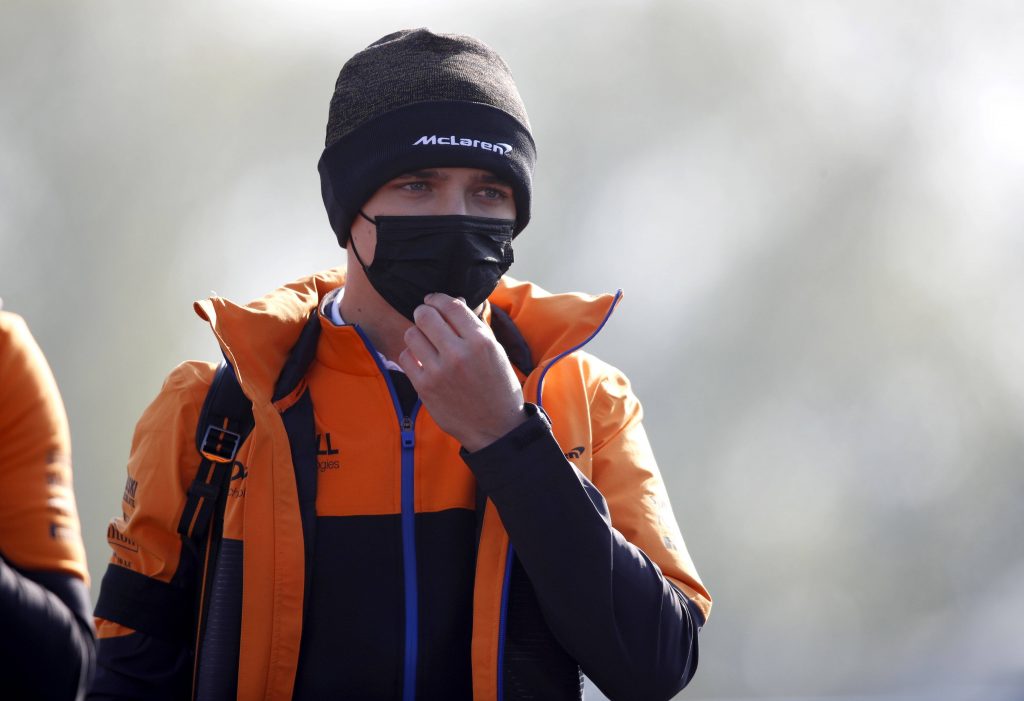 The Williams star brings him $958K per season while his teammate, Nicholas Latifi also gets the same.
Antonio Giovinazzi, the teammate of Raikkonen at Alfa Romeo makes $684K. The three rookies in F1, Yuki Tsunoda, Nikita Mazepin and Mick Schumacher should be making more than $500K but less than $1million.
More Formula One news:
Follow our dedicated Formula One page for instant Formula One news and updates