Jon Jones wants to fight Francis Ngannou and the pair have been going at it on social media
Former UFC Light Heavyweight Champion, Jon Jones, has been documenting and sharing his move up to Heavyweight.
Jones was undefeated as the champion in his division before vacating the title and moving up. Bones is keen on winning a second division title in the UFC but Francis Ngannou stands in his way.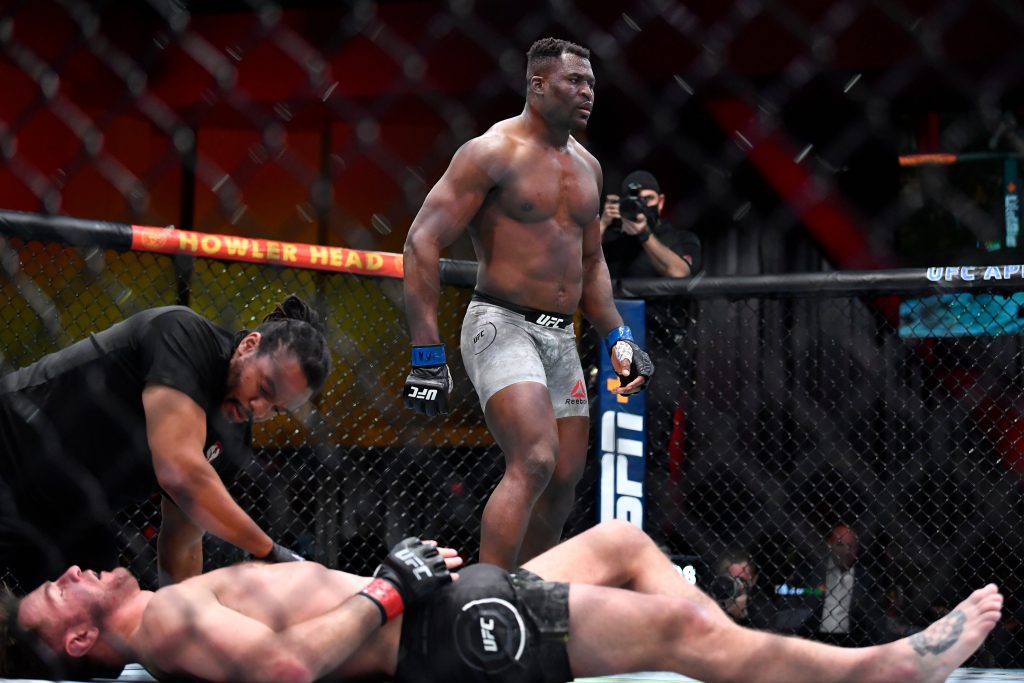 The Cameroon-French star finally won the gold by defeating Stipe Miocic in extraordinary fashion. Ngannou is possibly the most dangerous man in the UFC and it is to be seen who he fights next. Derrick Lewis has talked up a rematch against Ngannou but even a fight against Jones could be possible.
Jones, for his part, has hounded Ngannou and recently tweeted that he was getting motivated by the talk of the fight and wanted the champion to do more.
However, Ngannou hit back at Jones and claimed that if Bones wasn't motivated, he had already lost.
Jon Jones fires back at Francis Ngannou
Bones also wasn't going to take things lightly and sent out a warning to Ngannou. He brought up that he had never quit in his life and wasn't going to do so now.
Jones also confirmed he was going to break Ngannou unless the champion knocked him out.
"Pray you knock me out because if you don't I'm going to break you, and that's a promise @francis_ngannou"
Whatever happens in the Heavyweight division, Ngannou's win has brought a lot of interest from the fans.
Miocic will go down as one of the greatest UFC talents ever, and it is to be seen when he comes back. Jones or Lewis vs Ngannou would be a fantastic fight and the UFC has a tough job on their hands.
Ngannou does look like a monster now and Jones has to be wary of the power the champion has.
More UFC news
Follow our dedicated UFC page for instant UFC news and updates