Francis Ngannou received a hero's welcome in Cameroon as he wrapped the UFC belt around his mother, even as thousands of fans looked on
Soon after the scary demolition of UFC veteran Alistair Overeem at UFC 218, Ngannou found himself fighting for the title against Stipe Miocic at UFC 220, just a month later.
But his fairytale run in the UFC, came to an end, as he was outclassed by a calm and composed Miocic.
Ngannou then tried to bounce back as he took on Derrick Lewis at UFC 226. The Predator was met with the same result against the Black Beast as well (another unanimous decision loss).
That was when his redemption arc began. The Cameroonian demolished his next four opponents, which included some big names like Cain Velasquez, Curtis Blaydes, Junior dos Santos and previously undefeated Jairzinho Rozenstruik.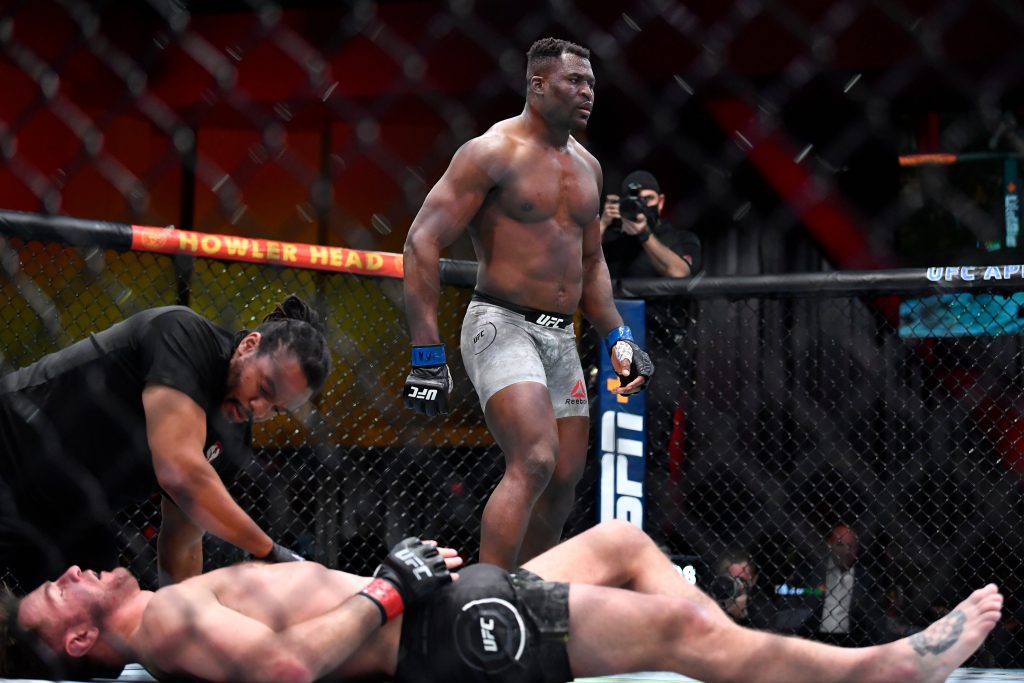 And, in no time, Ngannou found himself within touching distance of heavyweight gold again.
He was set to take on Miocic in a rematch at UFC 260. And guess what, Ngannou demolished Miocic in just two rounds, to become the strongest man on the planet, and of course the heavyweight champion.
After staying in America for quite a while, cornering fellow African, Kamaru Usman at UFC 261, Ngannou returned to his home country, Cameroon. A multitude of people thronged to witness their hero as he toured the streets of Douala with his mother.
There was many a heartwarming moment, as Ngannou wrapped his heavyweight belt around his proud and emotionally moved mother, as fans flocked around him.
Ngannou then shared photos from a function on Twitter, alongside his mother carrying the heavyweight belt.
Stipe Miocic gearing up for a trilogy bout with Francis Ngannou
Stipe Miocic faced a terrible end to his heavyweight reign as he knocked out cold by Francis Ngannou at UFC 260. Coming into the fight, Miocic was at least 20 pounds lighter than the brawny Ngannou.
Speaking in a recent episode of the Pat McAfee Show, Miocic revealed that he was preparing himself for a trilogy bout with Ngannou, and was willing to go into the fight at least 20 pounds heavier than last time.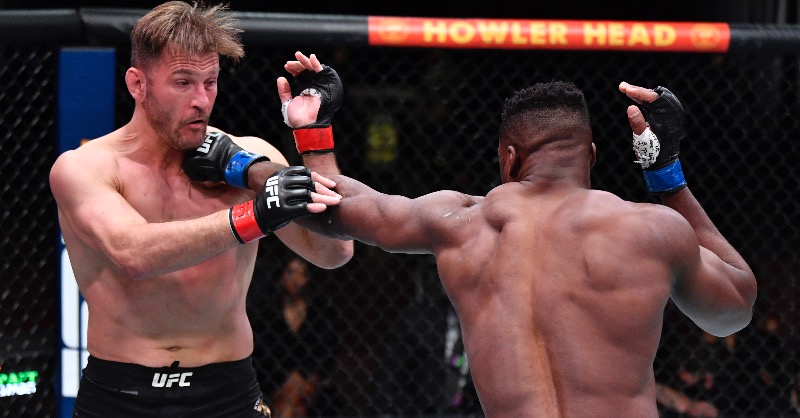 Miocic added that adding 20 pounds, would make him feel a lot stronger, and would enable him to take on the might of the Cameroonian.
But for now, Ngannou has his hands full, as possible matchups with Derrick Lewis and Jon Jones await him.
More UFC News:
Follow our dedicated UFC page for instant UFC news and updates