Robert Whittaker gave his prediction for the upcoming rematch between Israel Adesanya and Marvin Vettori.
At UFC 253, Israel Adesanya reigned as the undisputed supremo of the middleweight division after knocking out the previously undefeated Paulo Costa in only two rounds.
Having conquered the middleweight division to the fullest, Izzy decided to test the uncharted territory- the light-heavyweight division. And as planned he took on light-heavyweight champion Jan Blachowicz at UFC 259 in a bid to become a two-division champion.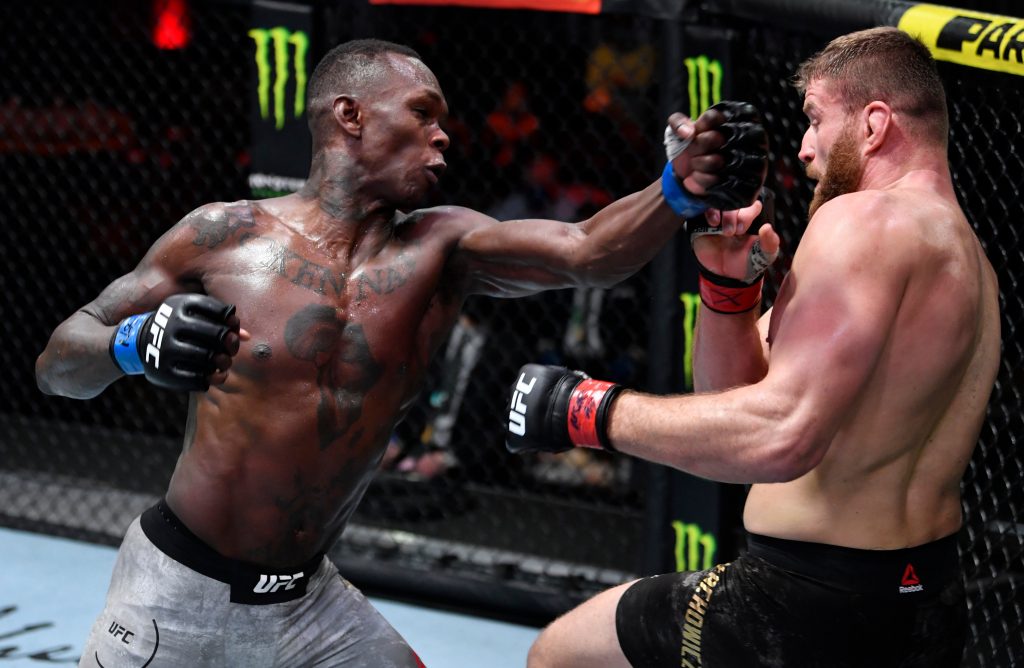 However, Adesanya was completely outwrestled by Blachowicz, as the Last Stylebender had no clue to his 'Polish Power'. This was Adesanya's first loss in his entire MMA career.
Izzy then announced that he would be making a return to the middleweight division, as he had some unfinished business. And now, he will be taking on Marvin Vettori at UFC 263 on the 12th of June.
He was largely tipped to take on Robert Whittaker in a rematch, but Whittaker turned it down because Adesanya's camp was asking him to fight as early as in June.
In a recent interview with Submission Radio, Whittaker was asked on whom he would bet on, between Adesanya and Vettori. He replied:
"If I was a betting man, probably Adesanya. You have to be. He's the favourite for a reason."
The Reaper was then asked if he had any specific choice on who he would want to face between Adesanya and Vettori. The Aussie cheekily replied:
"Not really. Maybe Marvin. It would be cool. Someone different. And, Adesanya is hard, he is a tricky bastard man. But I don't know running that back would be fun too."
Robert Whittaker believes he is a much-improved version than his UFC 243 self
Whittaker walked into the Marvel Stadium in Melbourne, full of hope aiming to successfully unify the middleweight title. But, Adesanya made quick work of Bobby Knuckles knocking him out, in only the second round.
The Reaper thereby lost his middleweight belt, and hasn't retrieved it ever since.
Despite Adesanya fighting Vettori at UFC 263, a rematch between Whittaker and Adesanya will go down sometime this year, and Whittaker is confident that he has got some tricks up his sleeves, which might catch the Last Stylebender by surprise.
But, he will have to wait a little longer, as The Italian Dream will be looking forward to playing spoilsport to Izzy's clean middleweight record, come UFC 263.
More UFC News:
Follow our dedicated UFC page for instant UFC news and updates