Dustin Poirier has revealed why he agreed to take on Conor McGregor in a trilogy bout, instead of fighting for the title.
Dustin Poirier became the first man to knock out Conor McGregor in his illustrious MMA career, at UFC 257. The Diamond needed just two rounds to finish the Irishman off, as he drew the score (1-1) in their heated rivalry.
Now, the pair is all set to face off at UFC 264 on the 10th of July in front of a full house in Las Vegas. The trilogy bout will headline the event, with the winner expected to face the winner of the upcoming title bout between Michael Chandler and Charles Oliveira at UFC 262.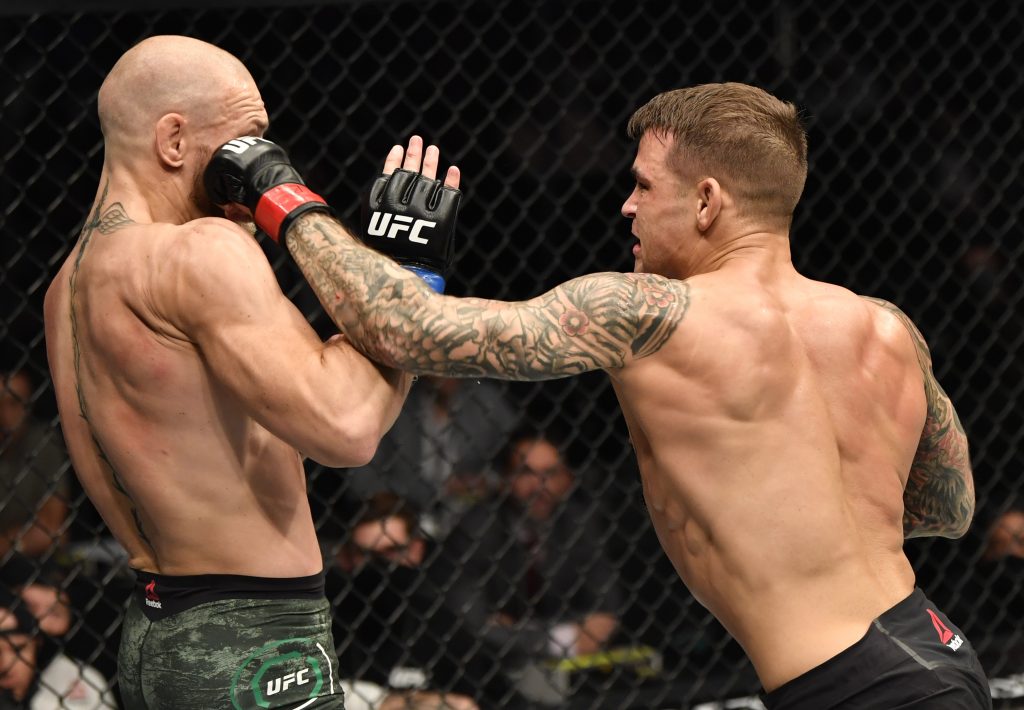 Dustin's decision to accept fighting in the trilogy caught many by surprise because he had just finished McGregor and had also cemented his position as the number one ranked lightweight. Plus, McGregor is not even in the top 5 of the lightweight rankings.
Poirier addressed this in a recent interview with Ariel Helwani of ESPN MMA, when he was asked by Helwani why he was hellbent on taking on McGregor in a trilogy bout.
Poirier then said that he was initially offered to fight Charles Oliveira on the 15th of May, but turned it down, in order to face McGregor in the trilogy bout. The Diamond then went on to explain how much the trilogy fight meant to him.
Poirier told Helwani:
"Planning out my career, this trilogy means a lot to me personally. But also, to mixed martial arts I feel. My personal goal is to beat Conor again, and then I'm still the number one contender, fight for the championship, wrap gold around my waist; just a beautiful story. I'm not scared to take different routes."
Can Dustin Poirier go all the way?
Dustin Poirier is pretty confident that he will see off Conor McGregor in the trilogy bout and then take on the winner of the Oliveira-Chandler fight, and go all the way in clinching lightweight gold.
But this time around, McGregor looks to be back to his original Notorious self. He is an angry man, after the recent charity accusations from Poirier.
During their last meeting at UFC 257, McGregor seemed very humble and wasn't mouthy at all. Just a weeks after UFC 257, McGregor posted that he will no more be Mr. Nice Guy.
Poirier will be wary of a charged-up McGregor, but will be sticking to his supreme boxing and striking skills, and will look to go all the way towards lightweight greatness.
More UFC News:
Follow our dedicated UFC page for instant UFC news and updates