Conor McGregor and Dustin Poirier are out to settle their scores in a trilogy bout at UFC 264 in July, this year.
McGregor was knocked out for the first time in his professional MMA career against Dustin Poirier at UFC 257.
The pair were running back their 2014 rematch at UFC 178. Poirier who was knocked out at UFC 178, scored an impressive TKO win at UFC 257, to make it 1-1 in the rivalry.
In the immediate aftermath of UFC 257, a third bout was verbally agreed and was made official a couple of weeks ago. The fight will headline UFC 264, in front of a full house in Las Vegas.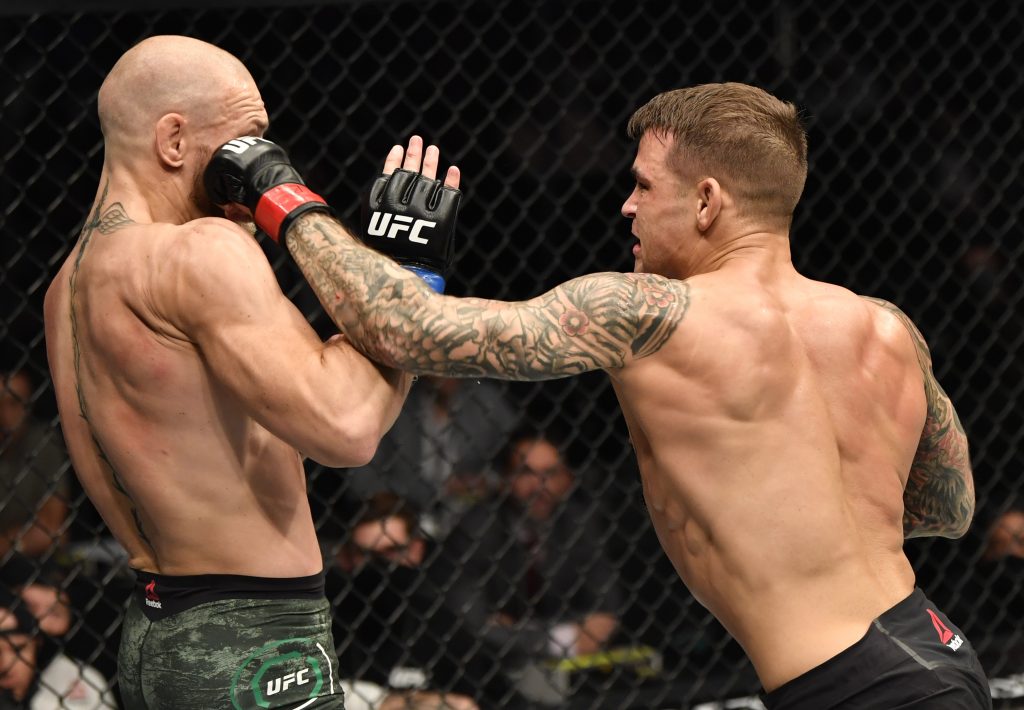 And it looks like there might be a bit of bad blood going into the fight after the recent charity donation fiasco, wherein Poirier accused McGregor and team of not paying the promised $500 thousand towards his Good Fight Foundation.
Many feel that Poirier might be risking it fighting McGregor, since he should be fighting for the title. 'The Diamond' is ranked number one in the lightweight division, and still agreed to fight McGregor who is not ranked even in the top 5 of the lightweight rankings.
Number 9 ranked lightweight Beneil Dariush addressed this in a recent interview with Marc Raimondi of ESPN. Dariush explained that he would have gone for the title shot, instead of fighting McGregor, had he been in Poirier's situation.
Dariush was quoted as saying:
"I'd go for the belt…I'd go for the belt…I get it, I get it…It's a big money fight. It sets up his future but I'm a big believer that god provides, and it's not one of those things where he provides for your whole life at once or whatever, it's he provides daily…You could be on your way to having all the money in the world and then all of a sudden you lose it because you did something stupid."
Dariush then explained that it was pretty evident that Poirier was trying to secure his future by fighting McGregor, because of the money involved.
As for Dariush, he takes on Tony Ferguson on the 15th of May, at UFC 262.
Conor McGregor refuses to fight Dustin Poirier at 170lbs
McGregor and Poirier are set to fight it out on the 10th of July to gain the upper hand in their fierce rivalry. Their first match at UFC 178 was a featherweight bout, and McGregor won the fight via. first round knockout.
Seven years later the pair met at UFC 257 in a lightweight clash, which saw Poirier exact revenge, beating McGregor via. knockout in the second round.
In the wake of this, Poirier tweeted, asking The Irishman (implied) to have their trilogy bout in the welterweight division, which would make it 3 different weight classes for 3 fights.
McGregor replied without wasting time, with a big fat NO. So, the trilogy bout would be a lightweight bout after all.
More UFC News:
Follow our dedicated UFC page for instant UFC news and updates