(Watch) Nasty Anthony Smith kick leads to Jimmy Crute's leg collapsing due to nerve damage
Anthony Smith landed one kick to Jimmy Crute and the American cause some leg nerve damage
Anthony Smith seems to be back to his best as he defeated Jimmy Crute in the first round at UFC 261.
This was the first time a packed arena was brought back by the UFC since the pandemic started, and the fans were certainly getting their money's worth.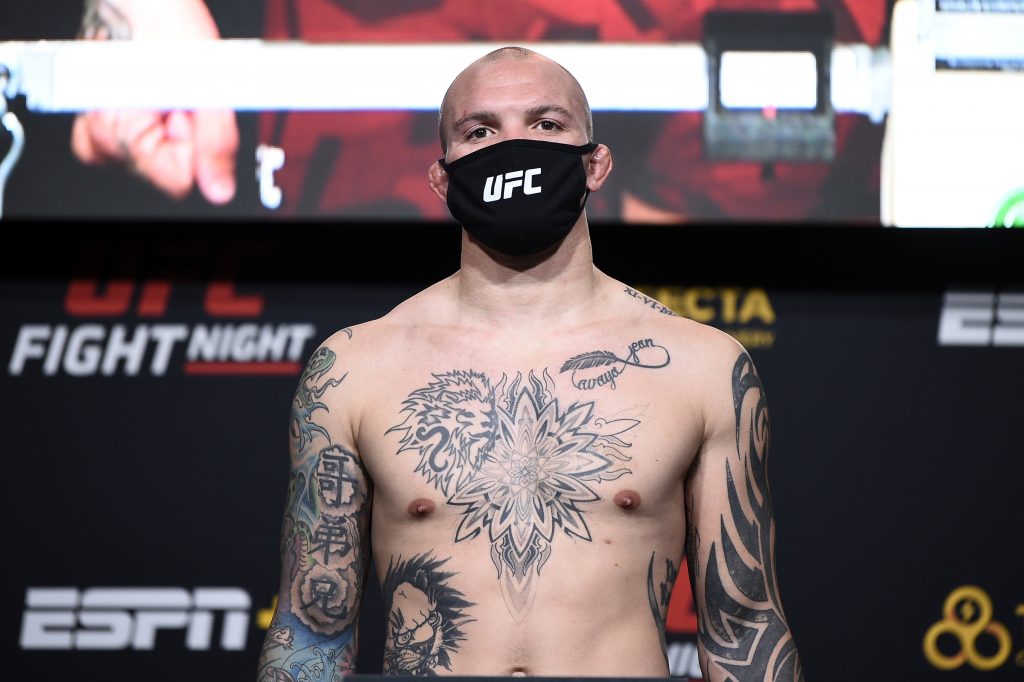 Smith, a former Light Heavyweight title contender, was coming off a win over Devin Clark in November 2020.
However, Smith had fallen down the rankings after two heavy defeats. Crute, for his part, was the up and coming star in the division.
The Australian came into this fight on a two-fight win streak and started off extremely well. He landed seven leg kicks that did some sort of damage to Smith.
However, Lionheart's kick did all the damage in the round. The kick got Crute right in his left leg and it wobbled right from the second of impact.
Crute was able to finish the round but the damage was too much for him to continue.
Jimmy Crute suffers nerve damage to his leg
The UFC commentators were quick to add that this would have been nerve damage to the leg and nothing that serious.
The doctors did check on Crute before the start of the second round. While the Aussie still wanted to fight, the doctor waved off the clash as Crute struggled to get stand without his leg collapsing.
Smith was quick to pay respects to his rival and they shared a great moment in the Octagon too. This was a tough loss to take for Crute as he had made quite an impact in the UFC.
The 25-year-old also spoke about his plans for the second round, but they were not to be.
Crute now has a record of 12 wins and two losses, but there is no doubt he will be back with a bang.
More UFC news
Follow our dedicated UFC page for instant UFC news and updates