'The Predator' Francis Ngannou spoke about his brotherly relationship with Kamaru Usman.
Usman is just a day away from his rematch against Jorge Masvidal at UFC 261.
He will be looking forward to defending his welterweight title for the fourth time, after going past Georges St-Pierre's record for the most consecutive wins in the welterweight division at UFC 258.
The Nigerian Nightmare is close friends with fellow African champions Francis Ngannou (heavyweight) and Israel Adesanya (middleweight). Usman also cornered Ngannou for his championship bout against Stipe Miocic at UFC 260.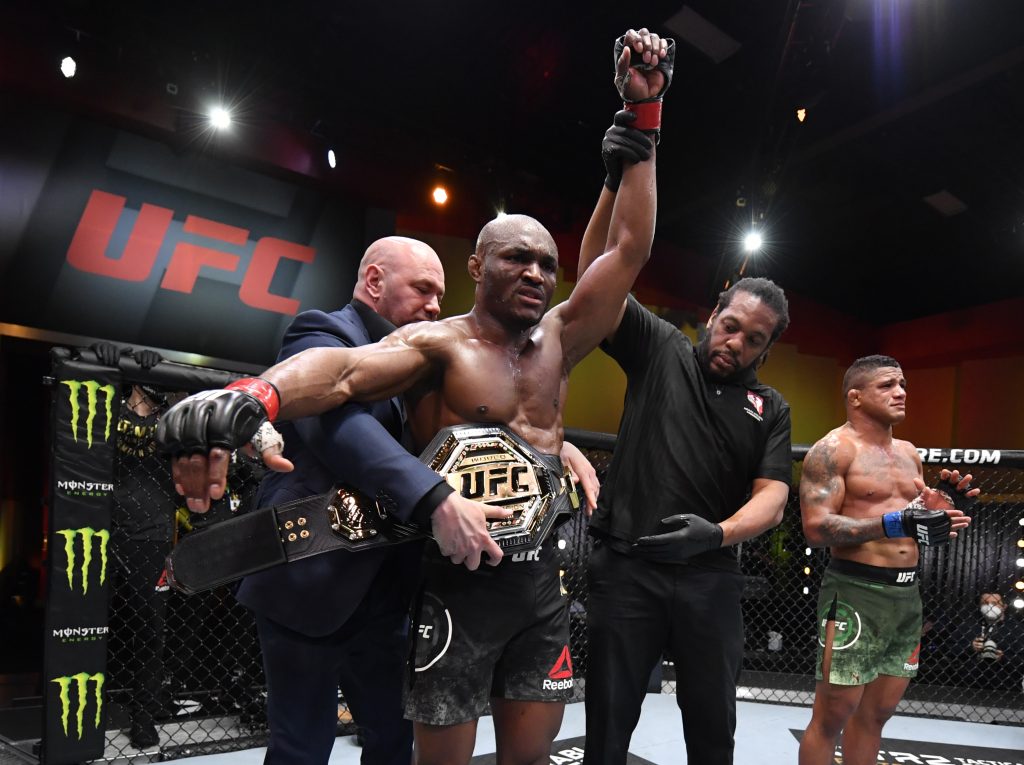 And now, Ngannou has returned the favour as he will be cornering Usman in the absence of his brother Mohammed ( scheduled fight in the PFL). He was also seen accompanying Usman recently at the UFC 261 weigh-ins.
In the latest Embedded Vlog Series (UFC 261-Episode 6) released by the UFC, Francis Ngannou is seen explaining the healthy relationship he shares with Kamaru Usman.
Addressing Usman as a brother from another mother, Ngannou added that such relationships are rare in a sport like MMA.
This is what 'The Predator' had to say:
"I call him my brother from another mother, because even thought he's not my brother, we still like brothers, you know? So that's something very unique, something that doesn't happen many times, basically in this sport."
Will it be a walk in the park for Kamaru Usman
Kamaru Usman will be going into the Jorge Masvidal rematch as an overwhelming favourite, with betting odds of -425.
Usman was unfazed the last time the pair met, as well. After a poor showing in the first round, The Nigerian Nightmare brought his wrestling and grappling skills to the fore, thoroughly outclassing Gamebred.
He will be hoping for a repeat of the same. And, Usman always has a calculative approach to his game.
He never takes risks, and plays according to his strengths – one of the major reasons he did not opt for a wrestling approach against Colby Covington (since he is an elite wrestler as well).
More UFC News :
Follow our dedicated UFC page for instant UFC news and updates