Former heavyweight champ Daniel Cormier was left in awe with the recent transformation of Nick Diaz.
The last time Nick Diaz stepped inside the octagon, was January 2015. The 'West Coast Gangster' known for his toughness, just like his younger brother Nate, has been in the fighting scene since 2001.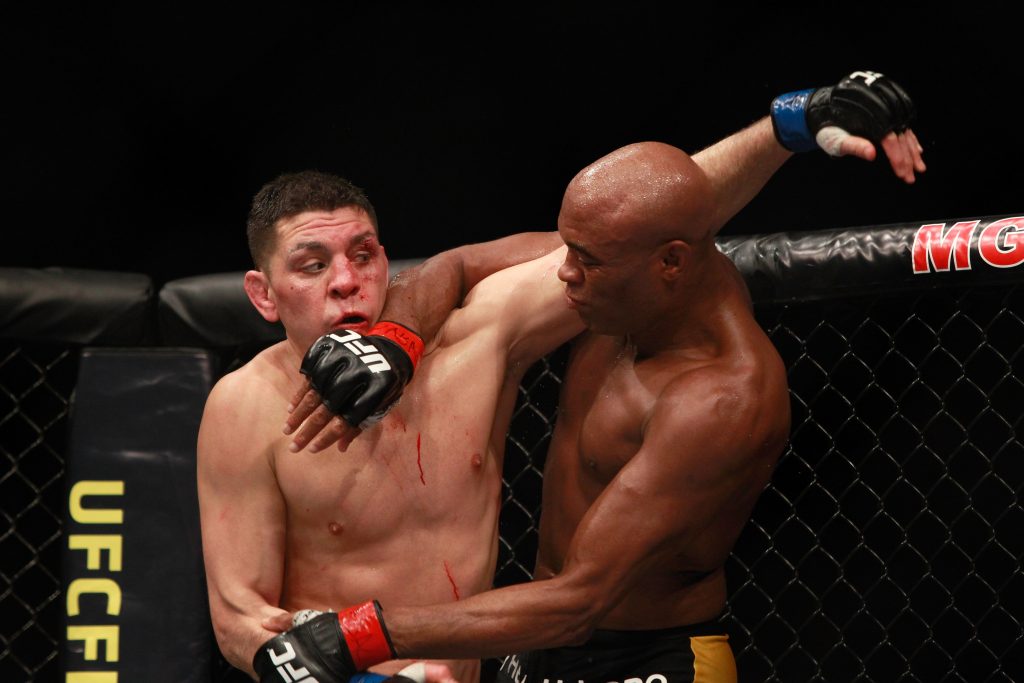 Despite not fighting for over 6 years, The Stockton native hasn't announced his retirement.
And what's more, the recent photos he posted on social media which showed him ripped and totally in shape, have sent flutters in the MMA world.
Elsewhere, former heavyweight champion Daniel Cormier, who now plies his trade as a commentator in the UFC, was left stunned when he bumped into Nick Diaz, recently.
Taking to Twitter DC revealed that he was surprised at how strong Nick Diaz was, and added that he was 'strong for a smaller guy'.
This is what DC tweeted:
"I just saw @nickdiaz209 in the lobby and I was very surprised at how strong he was. My goodness For a smaller guy dude is strong."
Nick Diaz's brother Nate returns to the octagon next month
The Diaz brothers are one of the most legendary siblings in the history of the sport of MMA. Though they've never laid their hands on the title, they always make sure that they put on a show.
And, the bond, the brothers share is simply awesome. Nate even makes it a point to claim that Nick is the greatest fighter of all time, during ceremonial weigh-in interviews.
With Nick out of action for over 6 years, Nate also had not fought for quite an extended period of time. His last fight was in November 2019 against Jorge Masvidal, for the BMF Title.
And now, Nate is all set to return to the octagon on the 15th of May, this year at UFC 262. He will be taking on Leon Edwards, with the possibility of the winner getting the title shot.
More UFC News :
Follow our dedicated UFC page for instant UFC news and updates