Stefanos Tsitsipas reached the final of the 2021 Barcelona Open in emphatic fashion
The Barcelona Open saw one star make its way into the final as Stefanos Tsitsipas put on a clinical display.
The Greek star took on another rising youngster in Jannik Sinner during the semi-finals of the Barcelona Open.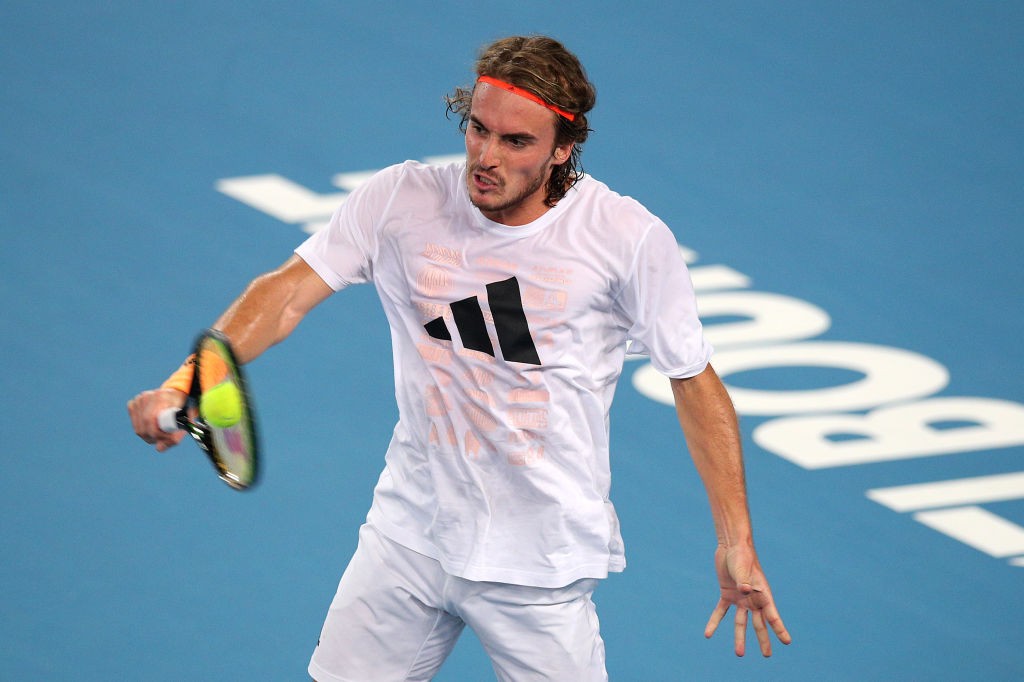 Sinner certainly was a tough task but Tsitsipas put on quite a show. The Greek defeated the youngster in straight sets 6-3, 6-3 and reached the final.
Tsitsipas could face Rafael Nadal in the final but there is another great streak currently on clay.
The 22-year-old has played 17 sets on clay this year and he hasn't lost even one of them.
That is an incredible stat for the 22-year-old and it will be interesting to see if he carries that forward to the final too.
Stefanos Tsitsipas to finally conquer his Grand Slam dreams?
The Greek is one of the next-gen players but hasn't been able to strangle the hold of the big three when it comes to Grand Slams.
Tsitsipas has never reached the final of a Grand Slam, but he was close in the 2021 Australian Open. The Greek reached the semi-finals and that was his best result tying it with his performance at the 2020 Roland Garros championships too.
The French Open is the next Grand Slam and if Tsitsipas continues playing in this form, he could be one of the dark horses.
Of course, he has to overcome two big names. While Roger Federer is struggling with injury and will make his return in Paris, Novak Djokovic and Rafael Nadal are two of the names that people need to keep an eye on.
Nadal has an incredible record at Roland Garros and will be keen on winning his 21st Grand Slam and going one better than Federer.
Djokovic, for his part, won the 2021 Australian Open and will be keen on adding a second Grand Slam in 2021.
More Tennis news
Follow our dedicated Tennis page for instant Tennis news and updates