Kurt Angle speaks about who he thinks are the two best wrestlers in the world
As in any sport, the 'best' pro wrestler is also a question that will be open to an innumerable subjective answers and opinions.
Some could opt for The Undertaker for his longevity, while others can go for someone like Jimmy 'Superfly' Snuka for his in-ring ability.
While some would name Charlotte Flair or Sasha Banks for really boosting the women's WWE division in modern times, others could go for a modern great like John Cena.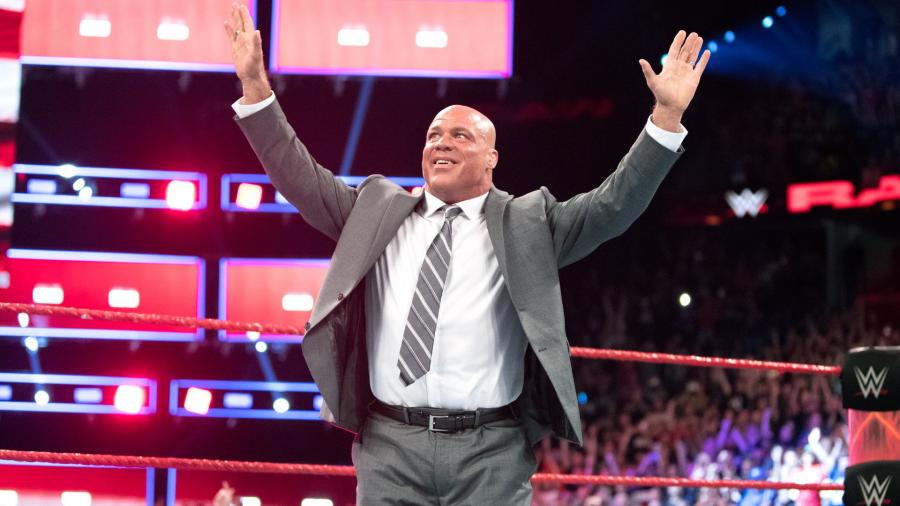 But very few would answer Daniel Bryan and AJ Styles, even though both of them are worthy of a shout.
And that is what Kurt Angle did when he was faced with that question. The Olympic gold medallist was speaking about a few topics on the latest episode of the Kurt Angle Show (h/t wrestlingheadlines.com)
Kurt Angle thinks Daniel Bryan and AJ Styles are the two best pro wrestlers in the world
And he was discussing about the duo as well. Angle started off by praising Bryan as a technical master.
"Daniel Bryan without a doubt. That guy is a technical master. I love his work, I wish I would've wrestled him. He is one of the best in-ring performers today and I think of all time. Even though he is a little undersized, he makes up for it in work ethic. What he can do in the ring, he is just incredible."
And then he went on to give his views on former WWE champion, AJ Styles, calling him and Bryan the two of the best wrestlers in the world right now.
"AJ Styles is another guy that is a great technician when he wants to be, does some highflying stuff and so does Daniel Bryan. As far as technically sound, AJ Styles and Daniel Bryan are the two best [in the world]."
In the past, legends like 'Stone Cold' Steve Austin and The Undertaker have spoken really high of AJ and it's not a surprise that Angle has also joined the hype-train.
As for Bryan, he was amazing at WrestleMania 37 against Edge and Roman Reigns in spite of a losing effort and continues to build his legacy even further after returning from a career-threatening injury.
More WWE News:
Follow our dedicated WWE page for instant WWE news and updates