Daniel Bryan was a late addition to the Edge vs Roman Reigns title clash at WrestleMania 37
Edge made his 2nd return at Royal Rumble in 2 years as he went on to win the whole thing this January.
He made the most of his win and challenged Roman Reigns for the belt at WrestleMania 37. So, a WM date was set for the WWE Universal title.
But later on, Daniel Bryan was added into the mix after weeks of Reigns and Edge going back-and-forth to build up the hype for the fight.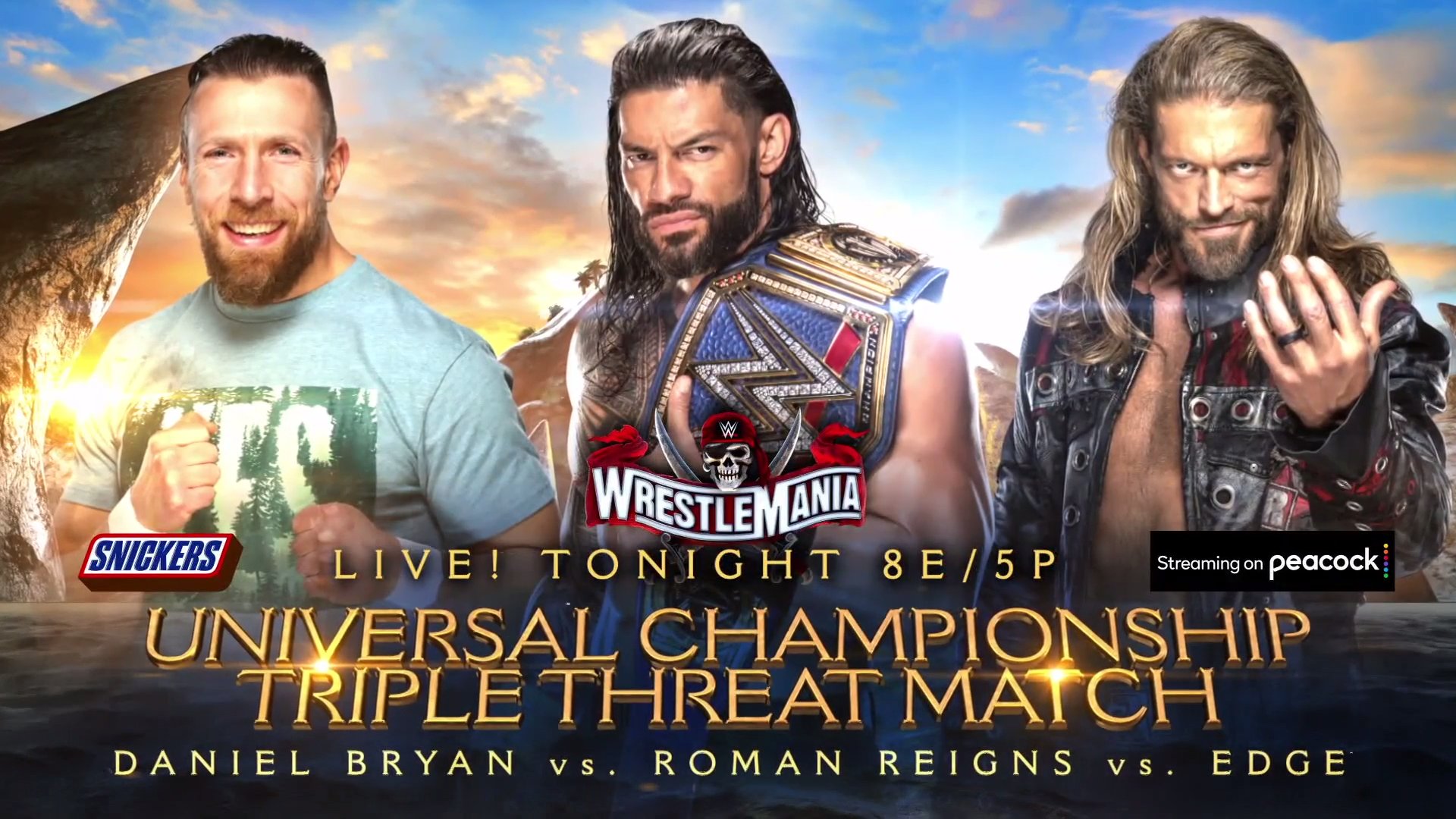 A section of WWE fans thought that was perhaps unnecessary, a view that Bryan himself shares to a certain extent.
The 'Yes!' Man admitted on BT Sport (h/t whatculture.com) that while he obviously would not turn down a chance to main event at WrestleMania, he would have been okay if he was left out from the title fight.
Daniel Bryan says he didn't feel that fans wanted him in WrestleMania title fight
He went on to add that he did not feel as if fans wanted him in the match, contrary to what he felt at WrestleMania 30 in a triple-threat match against Batista and Randy Orton.
"Not to say I didn't want to be a part of it, but I just thought it was such a strong main event, just the two of them. The weird thing is, WrestleMania 30 felt like it was gonna be Batista and Randy [Orton], right? It felt like with the way the crowd was reacting to Batista and Randy, it kind of needed me in there, right? This one didn't feel like it needed me."
The fight was not disappointing at all. Perhaps many would have wanted Edge to complete a fairy-tale comeback and win the belt.
But those who know 'The Rated R Superstar', know that he is very much in favour of boosting current talent at his own expense, much like Daniel Bryan himself.
And that is exactly what happened. Reigns pinned the two, one on top of the other, in emphatic fashion to defend his belt. Perhaps Bryan is being too hard on himself.
He made for a good viewing in the title fight and did not look out of place amongst two of the best in the business.
More WWE News:
Follow our dedicated WWE page for instant WWE news and updates