Former WWE star Tay Conti fought Hikaru Shida in an epic title battle for the women's title on AEW Dynamite earlier this week
This week's AEW Dynamite had the AEW women's championship on the line as Hikaru Shida aimed to defend her belt against Tay Conti.
The two fought an epic battle where Shida dominated the early proceedings but Conti slowly made her way back into the fight.
But it was Shida who emerged as the winner and retained her AEW title. Despite her loss, Conti proved to be a worthy challenger and continues to rise in the division.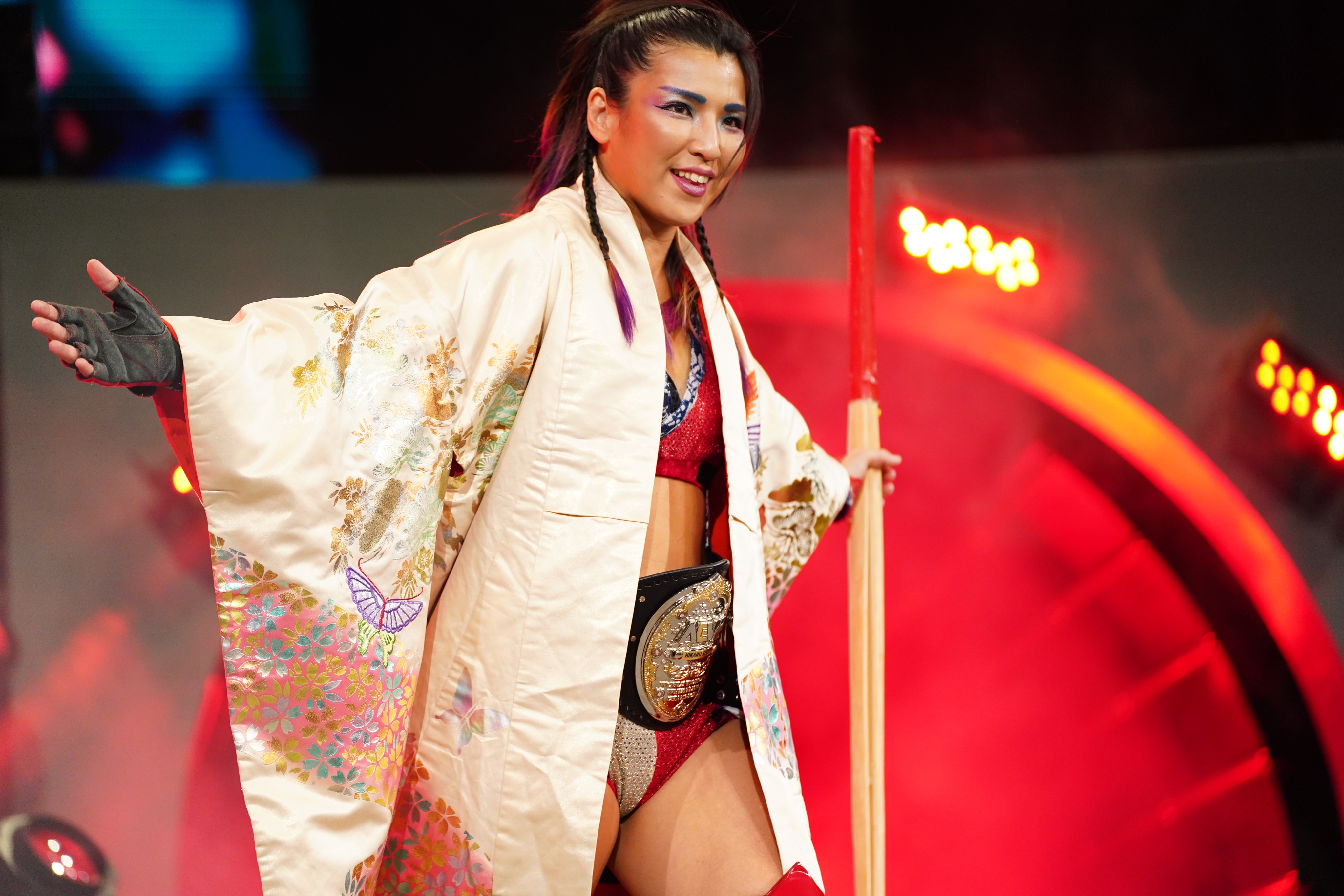 She is one of the top performers on the show now and it's just a matter of time before she gets the title push at AEW.
Conti has really done well for herself after being released from WWE in April last year alongside many other superstars due to the Covid-19 pandemic.
Bayley congratulates Tay Conti on her fight with Hikaru Shida and recalls tryout
After the match, Conti quoted a photo with the women's champion on Twitter, calling it 'literally the hardest match' of her career so far.
And Bayley, who spent time together at WWE with Conti, was on hand to congratulate the superstar formerly known as Taynara Conti on WWE.
Her tweet to Conti read, "I remember working your tryout, proud of you!"
Conti is one among many former WWE superstars to leave the promotion and do well for themselves at AEW.
As for the women's title in that promotion, it seems that Dr. Britt Baker is next in line as she confronted Shida after her win and goaded the champ, revealing that she is now the #1 performer in the division.
More WWE News:
Follow our dedicated WWE page for instant WWE news and updates