So, who really is responsible for Charlotte Flair and Andrade being together?
Andrade and Charlotte Flair are one of the most popular couples in all of pro wrestling. But there is a story behind how they met.
The Mexican superstar has previously talked about how he met Charlotte, and on Wednesday, he thanked none other than Impact Wrestling's Karl Anderson for making him meet Flair.
The story goes like this: Andrade, Charlotte, and Karl were doing a tour in the United Kingdom with WWE.
Anderson was with WWE at that time. And he told Andrade during one of the shows backstage that he wanted to introduce him to someone.
He later went on to reveal that it was Charlotte. Andrade described 'The Queen' as timid in real life and nothing like the character she portrays on the show.
Andrade is with Charlotte Flair today because of Karl Anderson
Andrade then mentioned that almost everyone was happy with their relationship, and the ones who weren't, didn't matter.
And the former WWE superstar took the time on Wednesday to thank Anderson for introducing him to Charlotte.
His tweet read:
"Thank you amigo for introducing me your amiga @MachineGunKA[United Kingdom flag]"
Charlotte and Andrade are still going strong and there is no reason why they shouldn't. His wife was suspended from WWE earlier this week for attacking the referee.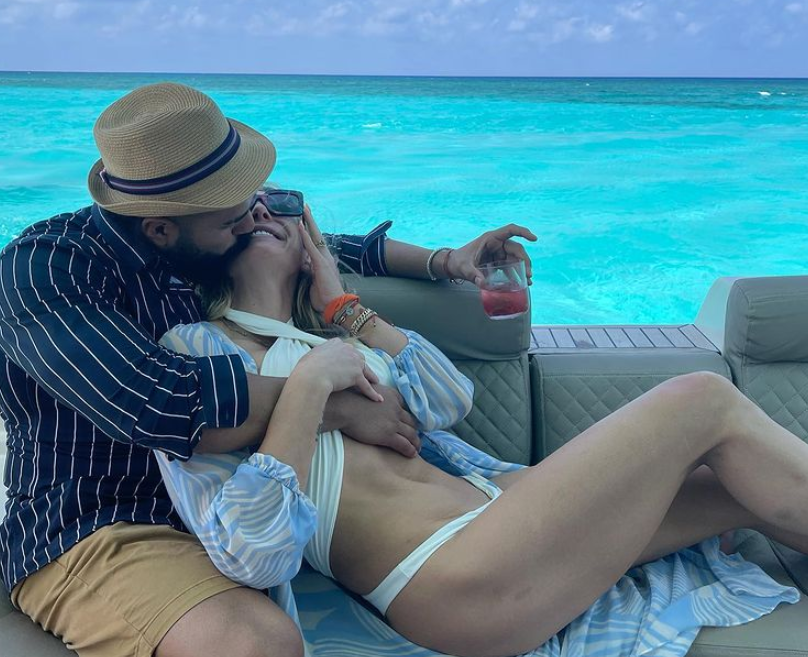 And she later shared a photo of herself chilling on a boat with her husband during her suspension period. It is clear the two are made for each other and hopefully, Andrade can return one day on WWE to share some screen-time with Charlotte.
More WWE News:
Follow our dedicated WWE page for instant WWE news and updates