Michael Chandler has opened up why he has taken a shot at Dustin Poirier but not Conor McGregor.
UFC Newcomer Michael Chandler is on a high right now. The Bellator legend, made a dream start to his UFC campaign, as he beat Dan Hooker in the very first round on debut in the co-main event of UFC 257.
The win propelled him to number 4 in the UFC lightweight rankings, and what's more, it also earned him a title shot for the vacant lightweight belt. He will be taking on Charles Oliveira on the 15th of May at UFC 262 for the lightweight title.
With just one step away from greatness, Chandler will be looking forward to grabbing the opportunity with both hands, come May the 15th.
Elsewhere, Dustin Poirier who is scheduled to take on Conor McGregor in a trilogy bout at UFC 264 had accused Chandler of fighting for 'Fool's Gold' at UFC 262, since Chandler's bout against Oliveira was set to be the lightweight title bout.
'Iron Mike' spoke recently to Mike Bohn of MMA Junkie, wherein he hit back at Poirier and also explained why he hasn't spoke anything negative about McGregor.
Chandler said:
"Conor has not said one negative thing about me. Conor hasn't really said my name at all. Not that that is a good thing or a bad thing. Poirier has. That's fine. He can have his opinion of me. 'I haven't earned it' or he'd rather sell hot sauce than fight me for the title, or it's 'fool's gold.' It was more directed at him because he's been the guy that's said the most."
'Iron' Mike had also hit back at Poirier via. Instagram on Monday, wherein he posted a clip from the movie '8 Mile', mocking 'The Diamond'.
Will Michael Chandler face the winner of McGregor vs Poirier 3 if he wins at UFC 262
McGregor and Poirier go head-to-head for the third time at UFC 264 in front of 20800 fans at the T-Mobile Arena in Vegas. A win for McGregor will take him back into the top 5 of the lightweight rankings after he slipped out of it due to the KO loss at UFC 257.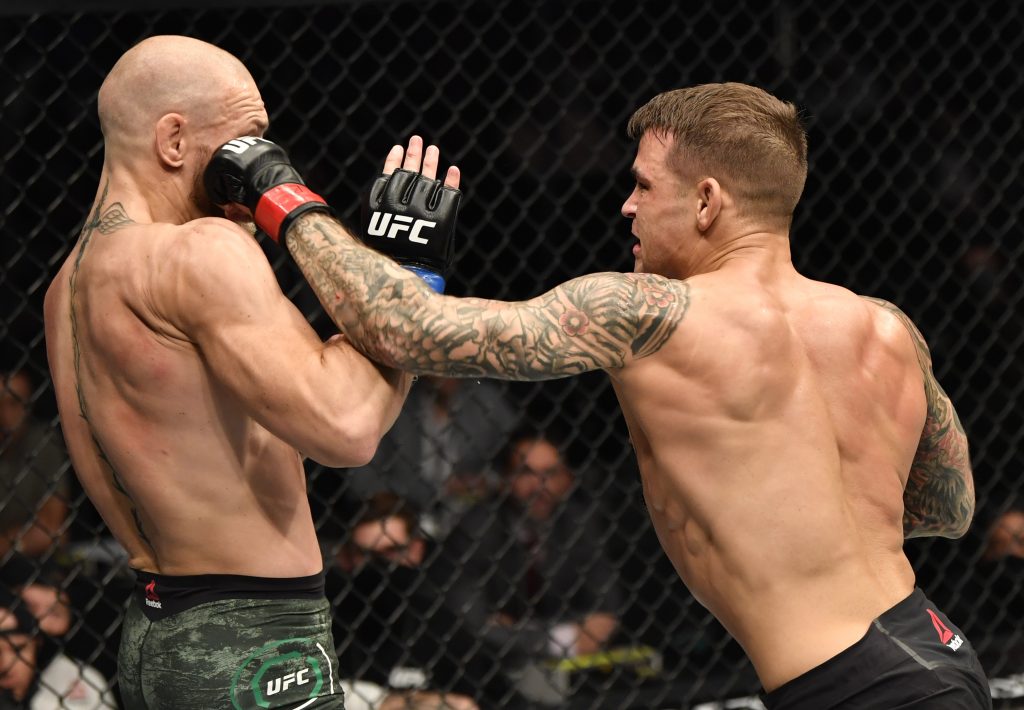 If Chandler beats Oliveira there is a huge chance he might end up defending his lightweight title against the winner of the upcoming trilogy bout between McGregor and Poirier.
It is going to be a bustling period for the UFC lightweight division – the next three months.
More UFC News :
Follow our dedicated UFC page for instant UFC news and updates