Khamzat Chimaev who is expected to make a return this year, after recovering from aggressive coronavirus has opened up on fighting for the UFC title.
Khamzat Chimaev had one of the dreamiest starts one could ever imagine in the UFC. The Borz made his UFC debut against John Phillips on July 16, 2020, beating him via. submission in the second round.
And, just 10 days later he was back in the octagon, to take on Rhys McKee. He beat McKee via. TKO, thanks to some brutal punches. Then, he took on submission artist Gerald Meerschaert in September and poleaxed him in just 17 seconds.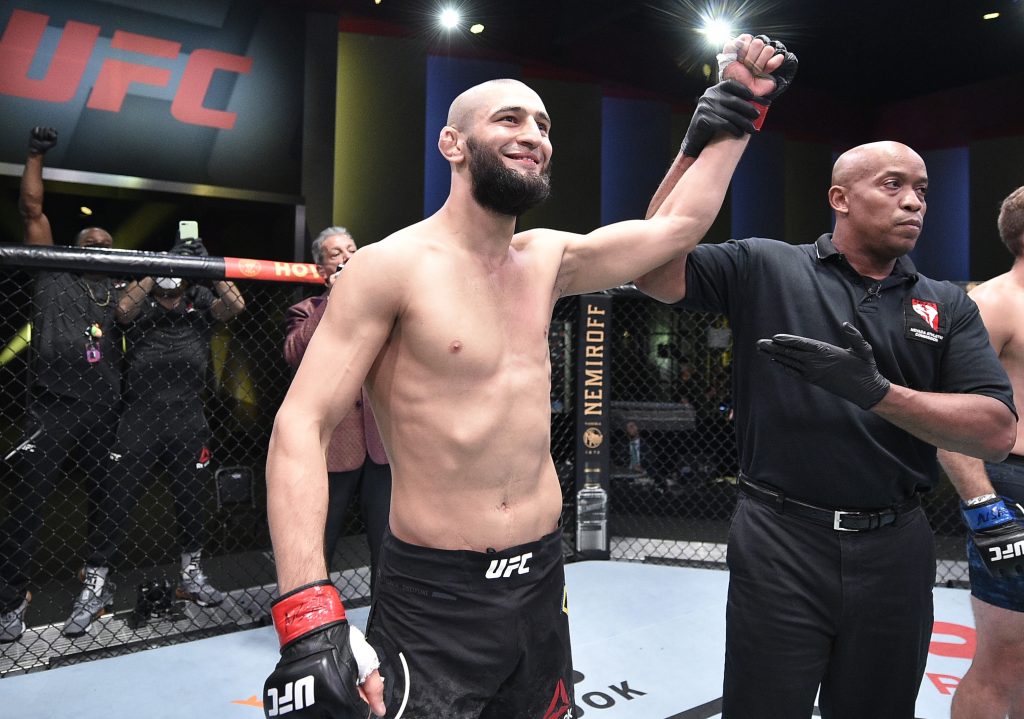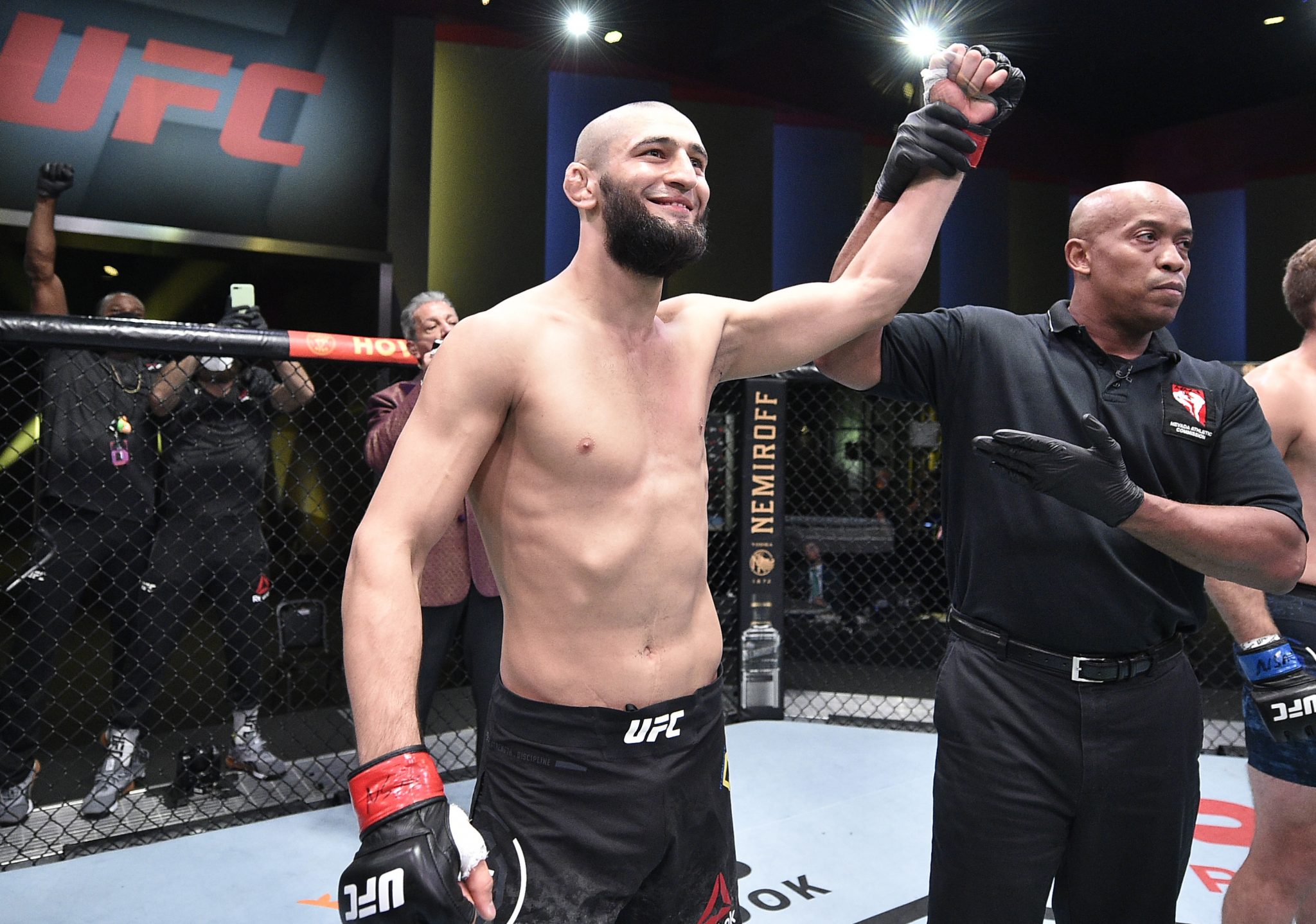 In no time the Swede had broken into the top 15 of the welterweight rankings. He was then booked against top ranked welterweight Leon Edwards. And, that's when things went awry for the Borz.
The bout was rescheduled umpteen number of times, before being shelved. It was initially due to Edwards testing positive for the coronavirus. However, he recovered and that was when Chimaev tested positive for the virus – an aggressive form of the virus, which took a toll on him.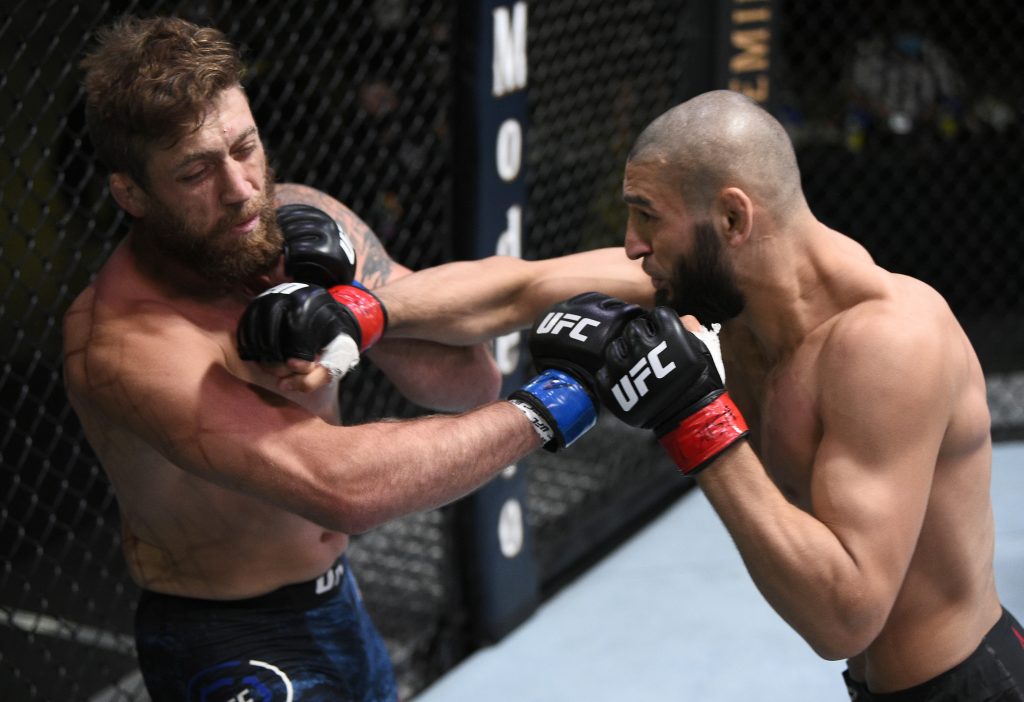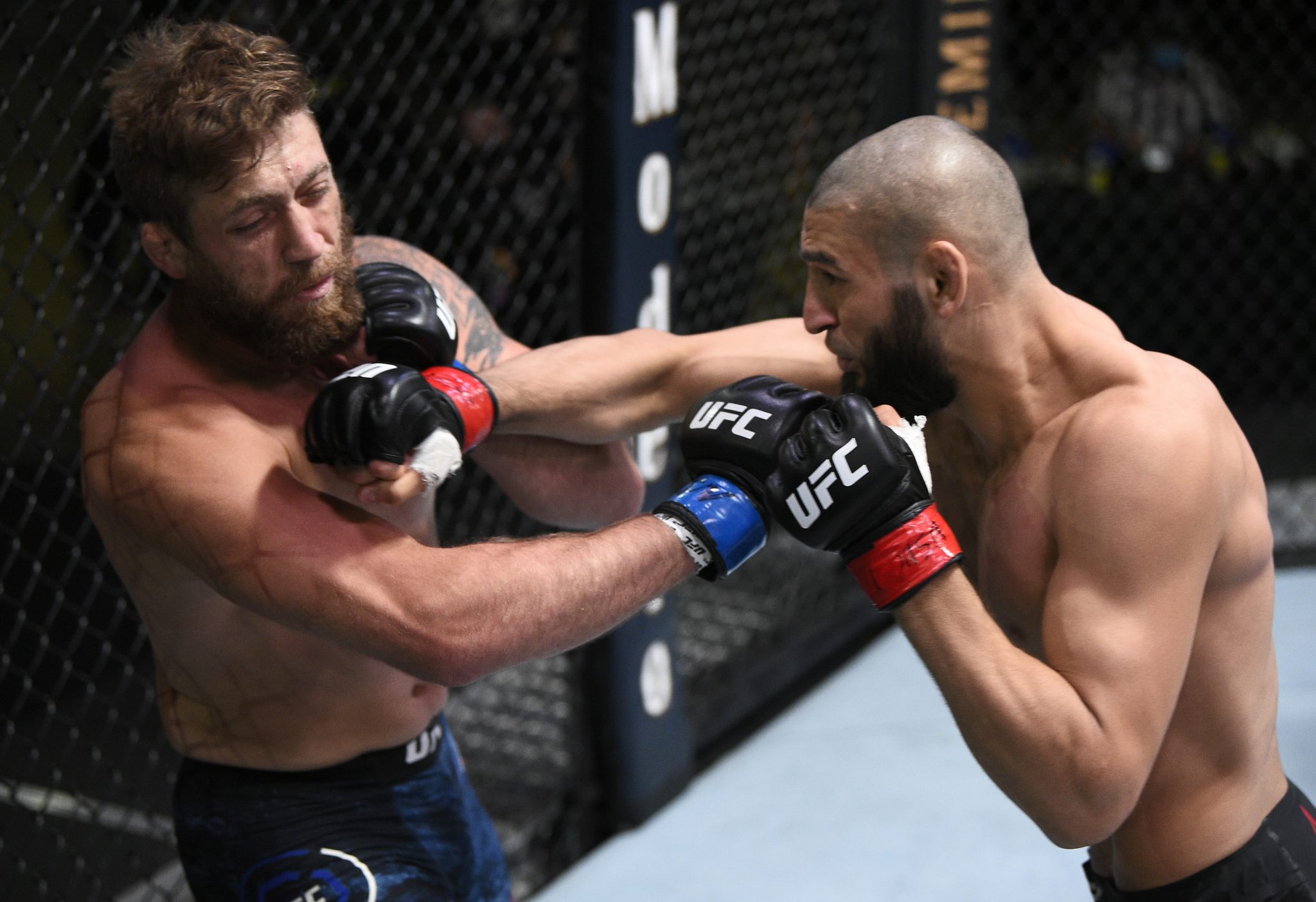 At one point, the Borz even considered retirement due to the severity of the disease, and in fact he did announce his retirement. But after his recovery began showing progress, he announced that he will be back this year.
Speaking in an interview with Brett Okamoto of ESPN, Chimaev was asked who he would like to take on among Kamaru Usman, Israel Adesanya and Jan Blachowicz if he was granted a title shot by the UFC.
Chimaev came up with a typical 'Chimaev' reply. He said:
"I can fight everybody. Just give me one hour, one hour rest, after one fight, I can fight with everybody. That's what we do in the gym. But, people think it is a crazy thing, I don't think it is too crazy…I can fight three-four fights in one day if I'm not injured."
That's the Borz for you. All the Chechen man does is training, training and more training.
The Borz then spoke about the influence his 'heavy' sparring partners will have in his fight game.
Speaking of which he said:
"My sparring partners weigh more than me. Alex [Gustafsson] weighs like 100kg or more. If I spar with these monsters, then I'm gonna kill everybody in my weight class."
Khamzat Chimaev recounts coughing up blood
The ravaging coronavirus usually doesn't do much harm to an athlete's body. Most of the athletes who have tested positive for the virus have ended up recovering pretty quickly. But, the virus stayed for an extended period of time and destroyed Chimaev inch by inch.
At one point he ended up even coughing a pool of blood, which was shared by Aaron Bronsteter of TSN in March, earlier this year.
The Borz addressed this in an interview with RT Sport. He revealed:
"I was doing good at first, then they told me that I could start cardio training, and I felt sick again. I went to the bathroom and started coughing up blood. That just messed up my mind a bit. Honestly, it scared me. Cancer? Like, 'I have been sick so long, why doesn't it go away?' Different thoughts were going through my mind. Plus, I was alone there in Las Vegas, struggling to overcome it all." [via MMA Junkie]
More UFC News :
Follow our dedicated UFC page for instant UFC news and updates