Kamaru Usman claims Conor McGregor would receive a "savage beating" if they met
Kamaru Usman has warned Conor McGregor that he would get a 'savage beating' if they ever fought.
As Usman awaits his rematch against Jorge Masvidal at UFC 261, he has called out McGregor for never wanting to fight him and that he wouldn't stand a chance if he (McGregor) fought him now.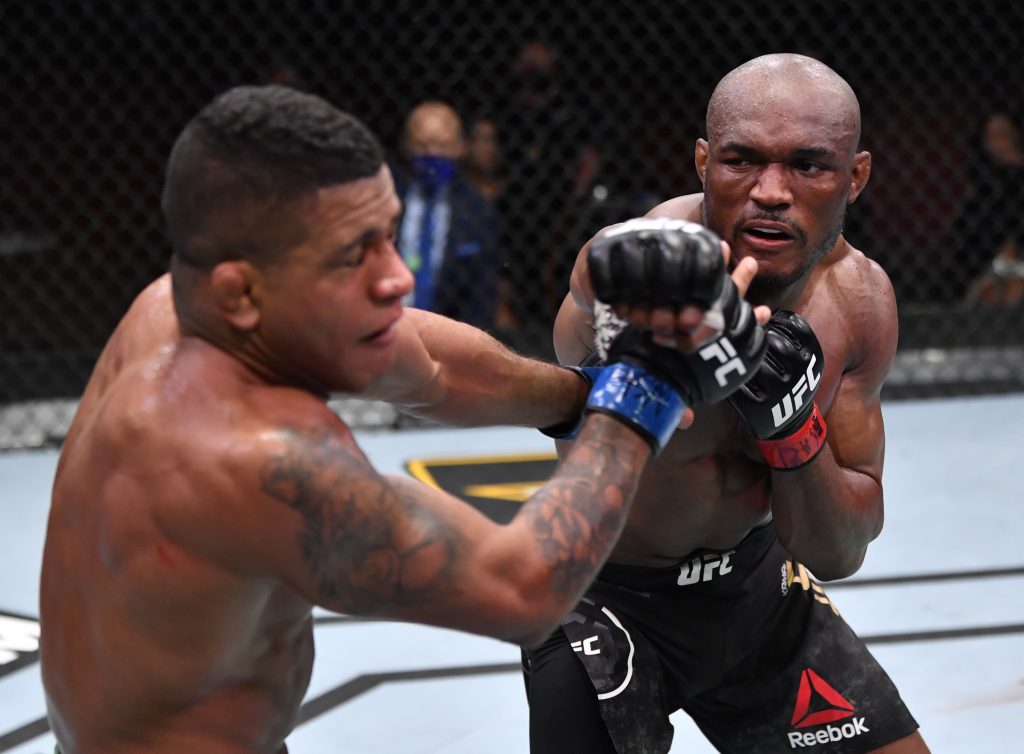 The Nigerian Nightmare is yet to lose in the UFC. He just went past Georges St-Pierre's record for the most consecutive wins in the welterweight division (13 wins), after beating his former teammate and sparring partner Gilbert Burns at UFC 258.
Earlier last year, in January 2020, McGregor put the welterweight division on high alert after his first round KO against Donald Cerrone at UFC 246 in a welterweight bout, which also marked the return of the Irishman after UFC 229.
At the post-fight interview, McGregor said that he would like to take on anyone in the welterweight division. Who can forget the icon line at the interview – "Any of these mouthy fools can get it."
Usman addressed this in a recent interview with TMZ Sports; he claimed that he was willing to fight the Irishman right away, for the title, He then added that it was McGregor who then never seemed to be willing to fight him despite being offered a shot [by Usman].
The Nigerian Nightmare then revealed how a fight with McGregor might pan out.
Surprised that it was even a question, Usman went on to say:
"It's so bad, that's not even something that I entertain in my mind anymore, because that's just how savage of a beating that would be. It's almost a waste of brain power, with what I would do to him. I let him have him. I'm proud of Conor for evertyhing he' s done. He's really set the bar high and l give respect where respect is due. I credit him for that. But if we are speaking as mixed martial artists, if you want to challenge me, that's not even a challenge, that makes no sense, which is why he stayed silent."
Masvidal with a full training camp – Will the outcome be the same
The last time Usman and Masvidal met, 'Gamebred' had taken the fight on very short notice. Not even a week was left for UFC 251, when Gilbert Burns withdrew, and Masvidal decided to step in.
After a good first round, Masvidal was thoroughly outstruck by Usman, as the Nigerian ended up winning via. unanimous decision. Until today, Usman regrets not finishing Masvidal at UFC 251.
However, Masvidal believes that he can get hold of the title, this time around, since he will be coming off a full training camp. If he manages to pull off a victory, it would be one of the biggest upsets in UFC welterweight history.
More UFC News :
Follow our dedicated UFC page for instant UFC news and updates