Roman Reigns and Paul Heyman call themselves the most humble #1s of all time
Paul Heyman has magnified the aura and charisma of WWE superstars since time immemorial. Whether it's Brock Lesnar or Roman Reigns, he has done his job to perfection.
Rarely do you ever find guys who revel and thrive in the role of a heel. And needless to say, Heyman has mastered that art.
Not many can unify the entire WWE universe into hating one character together quite like Heyman does, but beneath that dislike is the appreciation of Heyman's skills.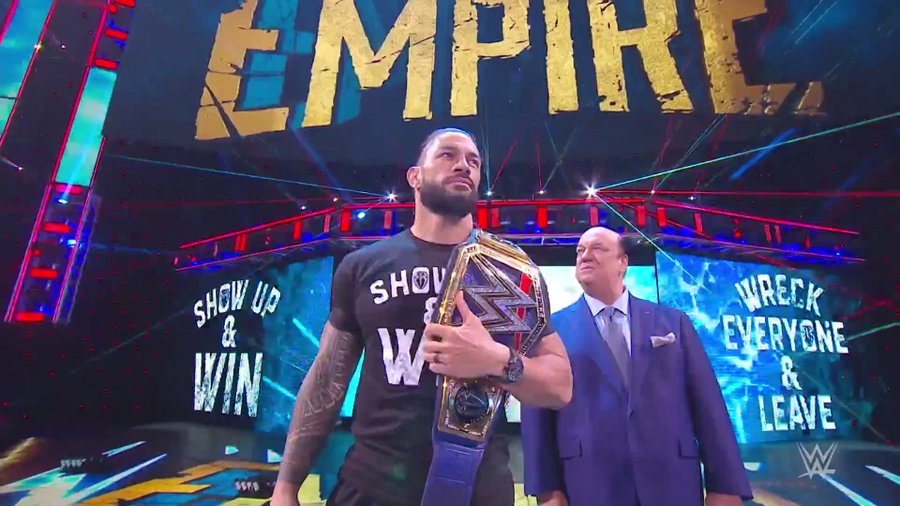 He is a magician on the mic, and he knows it too. He took to his Twitter account on Tuesday to call himself the greatest orator of all time, sarcastically claiming that he is humble about it.
His tweet read:
"Please don't limit my Promo #GOAT status to just #sportsentertainment / #wrestling. I'm the greatest orator in the history of any living species on this or any other planet. And … best of all … I am humble about it! @WWE@WWENetwork@peacockTV@FOXTV@RomanReigns"
Roman Reigns agrees with Paul Heyman and calls the duo #1 in all of pro wrestling
That was in reply to a fan calling Heyman the greatest orator wrestling has ever seen. Quite the opposite of humble, indeed, but that's what he intended on doing.
And Roman Reigns was on hand to agree with Heyman. Not only agree, but he also called himself the most humble #1 as well.
And you can't quite argue with that. Reigns really is the top dog in WWE and his emphatic WrestleMania 37 showed it.
The call to make him pin both Daniel Bryan and Edge was clearly an indication of where WWE places 'The Tribal Chief' in their hierarchy.
He is still the WWE Universal champion, and he doesn't look like losing it anytime soon.
More WWE news
Follow our dedicated WWE page for instant WWE news and updates