Khabib Nurmagomedov was chuffed as he was inducted into the champions wall at the AKA gym founded by his coach Javier Mendez.
Khabib decided to hang up his gloves at UFC 254, after he beat Justin Gaethje. The Eagle announced that he had promised his mother, that the Gaethje fight would be his last fight, due to the absence of his late father by the ringside.
After a few months of speculations and rumours that Khabib might come back; the Russian confirmed his retirement a month ago saying that he was officially retired.
With a perfect record of 29-0, he will go down in history as one of the greatest fighters of all time, if not, the greatest. A large part of his success is also due to his coach Javier Mendez who runs the American Kickboxing Academy.
The Gym has a wall full of huge photos, of legends who have trained at the AKA and have gone on to win titles. It is called the Champion Wall of AKA. And, Khabib's was recently been inducted into the Champion Wall.
Mendez took to Instagram to share the news of the same:
"The Eagle has finally landed on the Champion wall of AKA, very proud to have him represent AKA/Eagles #greatonelanded #coachproudmoment."
Khabib then reshared the post on his Instagram story, cheekily writing, "Finally you respect me coach."
The Eagle also left a comment on Mendez's post saying, "Now I like you coach."
Islam Makachev asks Javier Mendez for his pictures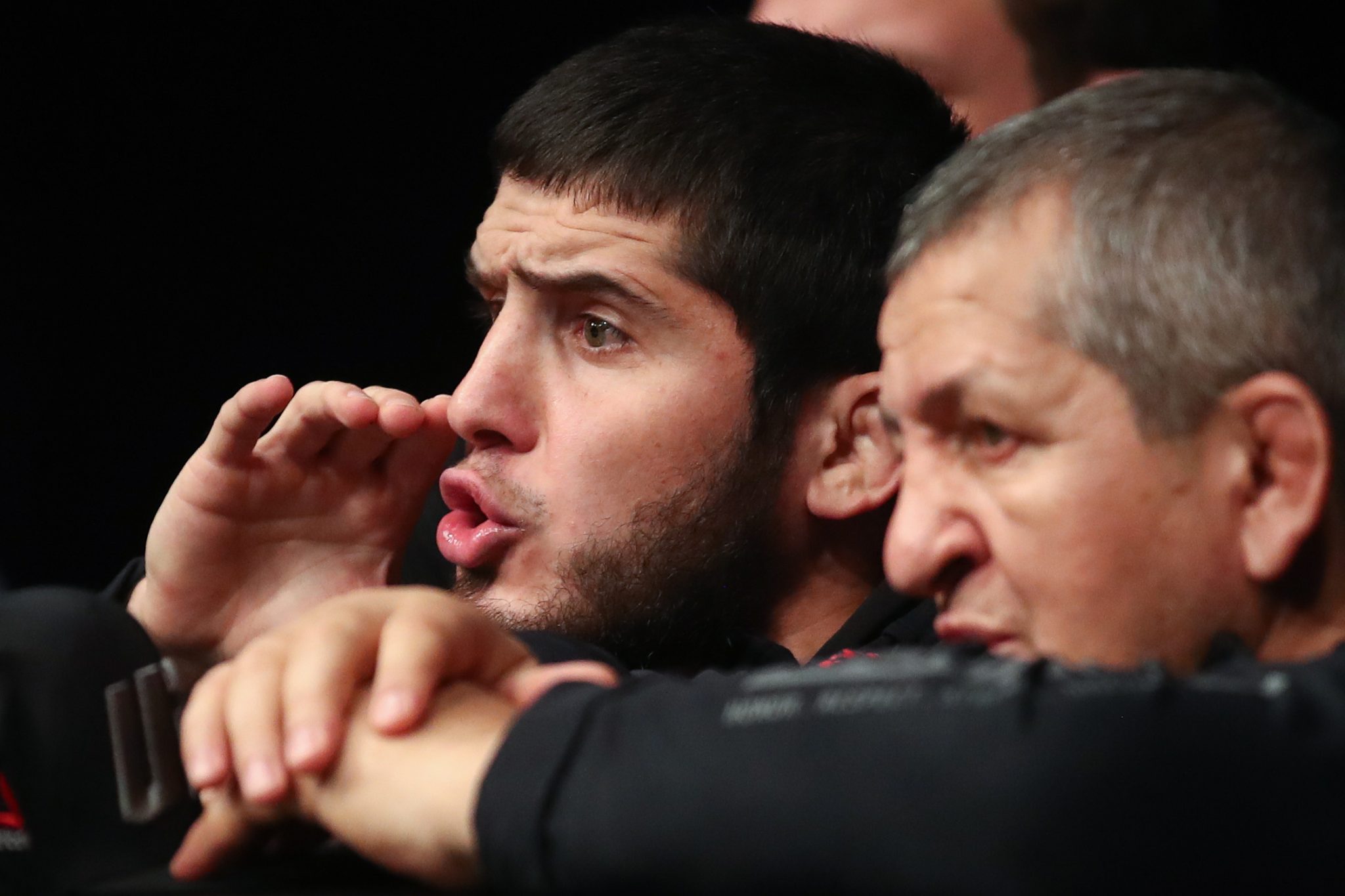 Islam Makachev trains with Khabib and team at the American Kickboxing Academy as well. He is currently at the peak of his career, ranked number 11 in the lightweight rankings.
The Dagestan man is currently on a whopping 7 match win streak and looks set to shake up the lightweight division.
With a humorous undertone, Makachev asked coach Mendez where his pictures were, as he left a comment on his post.
Well, Makachev might get his name inducted into the Champion Wall as well, if he keeps continuing his rich exploits in the UFC.
More UFC News :
Follow our dedicated UFC page for instant UFC news and updates