Jon Jones has been packing on the muscle ahead of his HW (Heavyweight) debut but he believes that he is only at 35% of his abilities.
Jones, arguably the greatest light-heavyweight of all time, relinquished his light-heavyweight belt last year, in a bid to pursue greater challenges – move to the heavyweight division. He did so on the 15th of August. last year.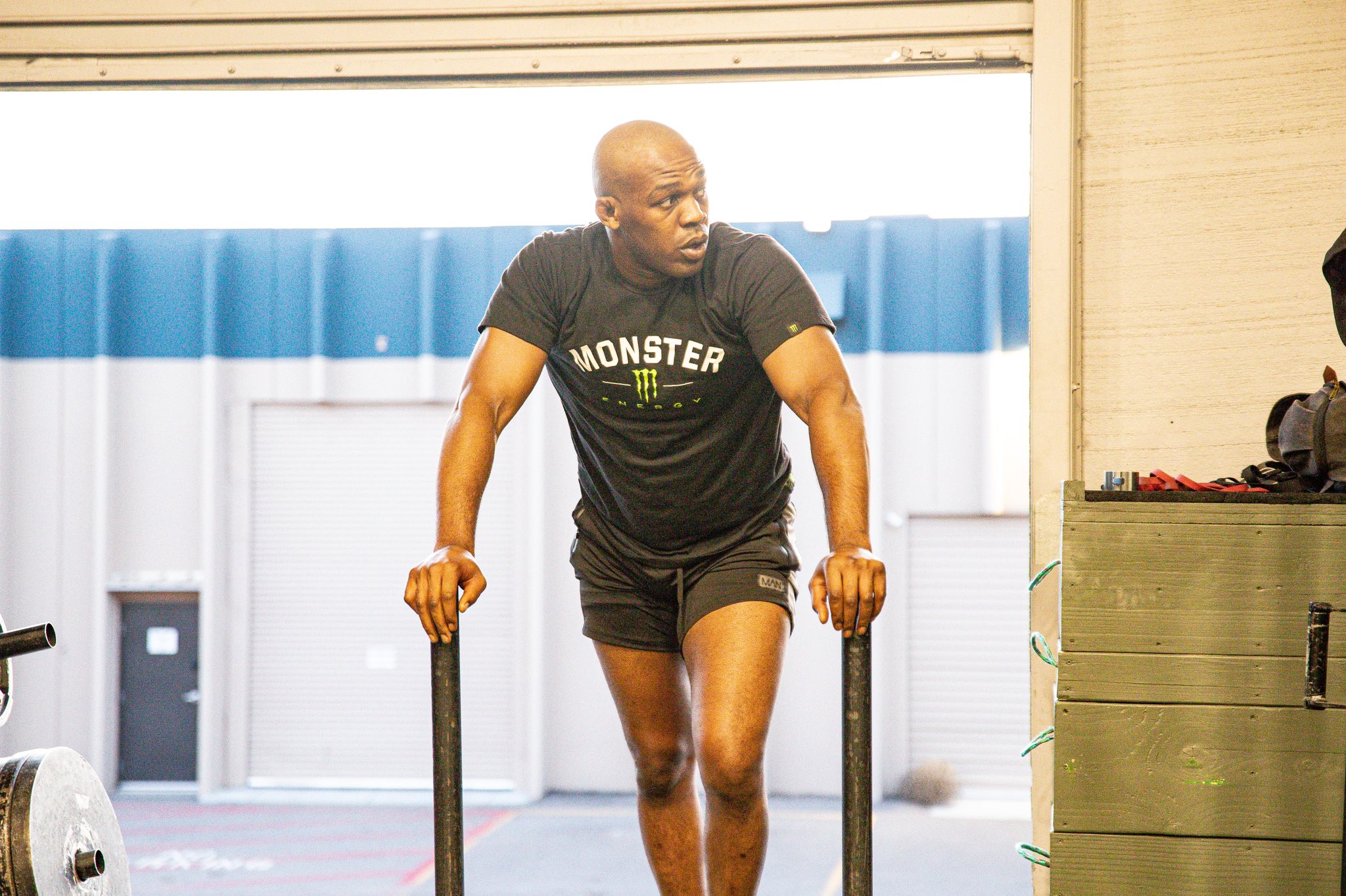 Although Bones is yet to make his heavyweight debut, he has been actively packing on muscle and weight, and now looks at least 50 pounds heavier than usual. A debut fight with Heavyweight champion Francis Ngannou seems to be looming large.
And, besides this Jon regularly posts updates of his current condition on social media. He often posts videos and photos of himself working out on Instagram.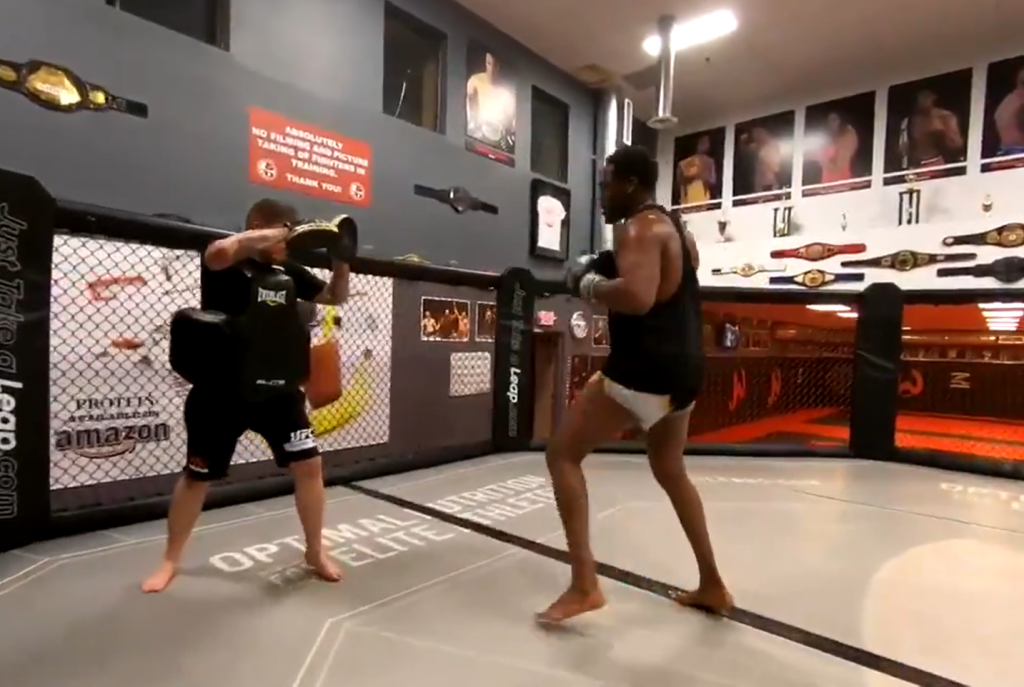 He recently took to Twitter where he posted a video of himself running at full speed in the treadmill, looking beefed up. He mentioned that his trainer felt that he (Jones) was only at 35% of his abilities.
Bones tweeted:
"Bigger, stronger and faster than I've ever been. My trainer told me I'm around 35% the athlete I could be. We have so much work to do."
Jones might still not be in his final form, he probably will shed some extra pounds and look a bit more shredded.
Is Jon Jones risking his record moving to the heavyweight division?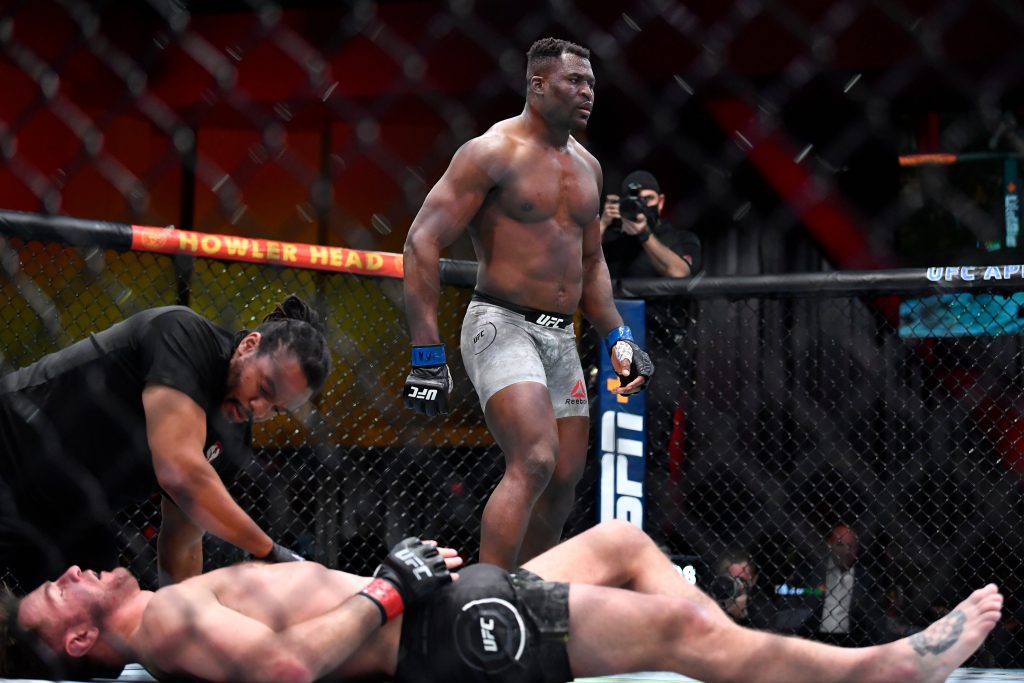 Jon Jones has enjoyed a perfect record in the light-heavyweight division. Barring a DQ loss to Matt Hammill due to illegal downward elbows, which UFC President Dana White disputes until today, Bones has had a seamless career.
With 26 wins and just that one aforementioned loss, all in the light-heavyweight division, Bones will be looking forward to recreating the same in the HW division as well. But, in his path stands a killing machine – Francis Ngannou.
The Cameroonian's one punch knockout ability has been sending shudders across the entire division. Despite weighing more than Jones' current form, his muscle density is very much higher than the American.
If Jones doesn't find a way around evading Ngannou's brute force, it might spell doom on his heavyweight debut, and eventually on his 'never finished before' record.
More UFC News :
Follow our dedicated UFC page for instant UFC news and updates