Top ranked UFC Middleweight Marvin Vettori has weighed-in on his possible fight with Robert Whittaker, after the 'Reaper' earned a UD victory over Kelvin Gastelum.
Robert Whittaker put on a clinic as he eased past Kelvin Gastelum in the main event of the recently concluded UFC Fight Night. Winning via unanimous decision with 50-45 in all the three judges' scorecards, Whittaker showed why he is one among the middleweight elites.
The OZ cemented his position as the number one ranked middleweight contender and it looks like he might run it back with Israel Adesanya, after having lost to the Nigerian in a title match, two years ago.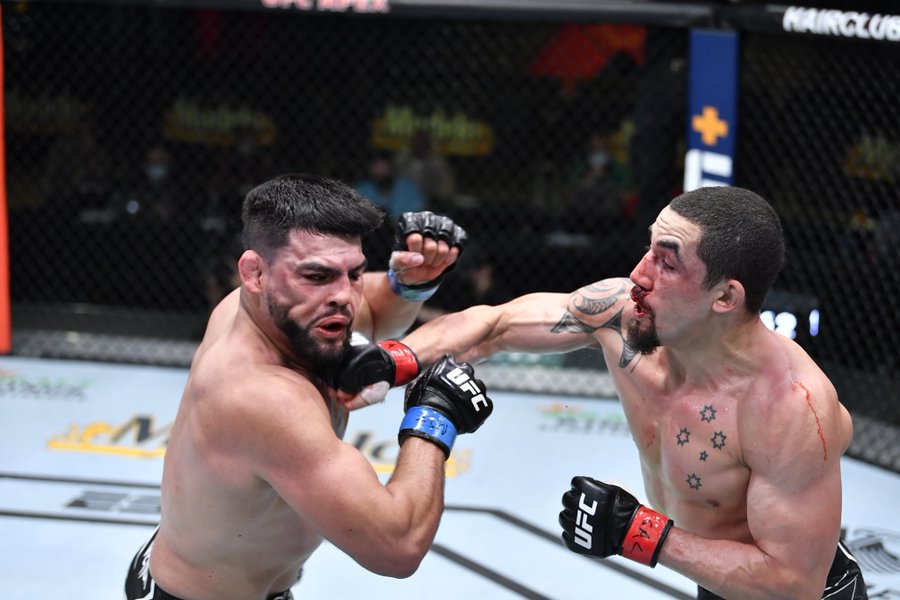 In the middleweight division, if there is someone against whom the 'Reaper' would struggle, it would be 'The Last Stylebender'.
Following Whittaker's victory, number 3 ranked middleweight contender Marvin Vettori predicted how his fight against Whittaker might go.
Speaking at the UFC Vegas 24 post-fight show with Laura Sanko, Vettori was asked if he saw in holes in Whittaker's game, in case they ever fought in the near future. 'The Italian Dream' acknowledged the 'Reaper's' high kicks and called him one among the best, but claimed that the Aussie would find it hard to beat him.
Vettori said:
"I'm very methodical. I think a lot of his tricks wouldn't work on me. He has a hell of a high kick, that's for sure. I will be watching over the high kick, for my dear life for sure. I will pressure the s**t out of him, to be honest. It will be pretty hard for him. But he's a good fighter, he is among the best for sure."
Whittaker calls out Adesanya for rematch
Soon after his victory over Gastelum, Whittaker called out Adesanya for a rematch. He claimed that he has a few tricks up his sleeve, which might cause 'The Last Stylebender a lot of troubles.
Whittaker was quoted as saying, at the post-fight interview:
"I think it's about time we crossed paths once again. I'm going to work hard. I think I have some tricks he hasn't seen yet and I'll give him a good run."
Adesanya sarcastically acknowledged his rival's victory as he took to Twitter, writing, "Good job my son."
So, going by the look of things, a rematch might very well be on the cards, and Whittaker has shown tremendous bounce-back ability after that loss, as he is currently on a three-fight win streak.
More UFC News :
Follow our dedicated UFC page for instant UFC news and updates