Drew McIntyre might have Bobby Lashley in his sights but T-Bar is also keen on taking out the Scot
Drew McIntyre will have another shot at Bobby Lashley at WrestleMania Backlash to get the WWE title back.
The Scot couldn't defeat Lashley at WrestleMania 37 but won a triple threat match on the following Raw.
McIntyre, however, didn't have a lot of time to celebrate as he was taken out by T-Bar and Mace. The pair were former members of Retribution but are free agents, it seems.
This was all done to help Lashley. The All Mighty had asked several stars to attack McIntyre before WrestleMania and it seemed to continue after that.
However, McIntyre wasn't all that pleased with this attack. The Scot sent out a warning to the pair and claimed he would attack them after he dealt with Lashley.
He might have a trick or two up his sleeve for the next Raw. However, T-Bar also sent out a reminder that he was attacked by McIntyre in the past.
T-Bar, AKA Dominik Dijakovic, was one of the top stars on NXT but he never got the main title on his hands.
McIntyre also started his second WWE stint from NXT where he became a champion. There was an incident where he attacked Dijakovic after a match, and T-Bar brought this up:
"Wow @DMcIntyreWWE, why did you attack that guy after he had just finished a match that didn't involve you whatsoever? What a scumbag!"
Drew McIntyre vs T-Bar would be quite a match
McIntyre moved to the main roster quickly after winning the NXT title. However, Dijakovic remained on NXT for quite a while.
He only made it to Raw thanks to the Retribution gimmick and it is a little surprising why he is still T-Bar despite the group being disbanded.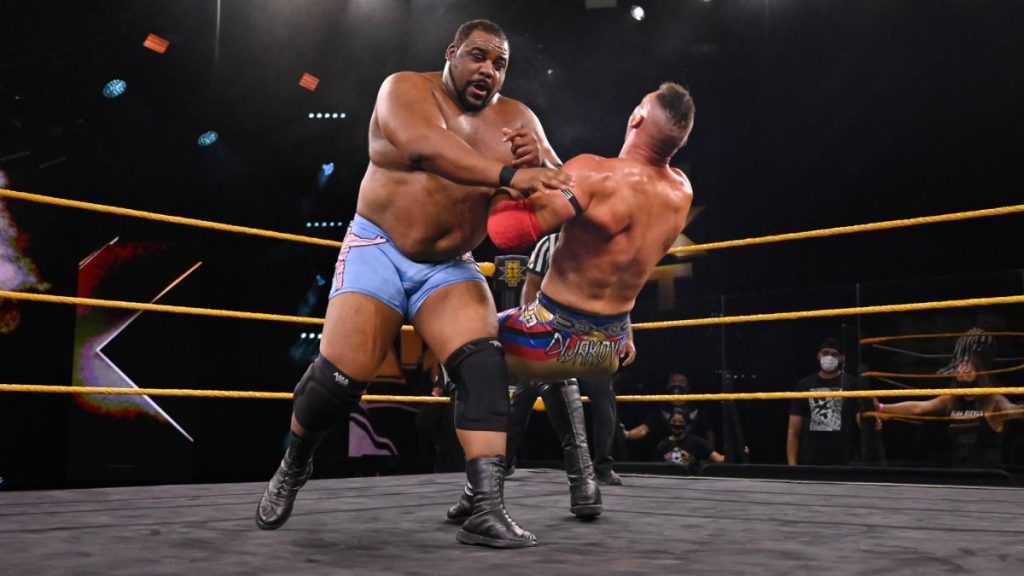 Dijakovic is a star for the future and it would have been great if he went back to his original character. However, it is great he is still getting screen time on WWE and it will be interesting to see if he gets another crack at McIntyre soon.
Dijakovic vs McIntyre would be an incredibly hard-hitting match, and hopefully, we get to see that sooner rather than later.
More WWE news
Follow our dedicated WWE page for instant WWE news and updates