Jorge Masvidal has launched a new website which will showcase the best of street fights of which he was once a part of.
Number 4 ranked welterweight contender Masvidal has launched gamebredfights.com which will provide all the exclusive uncut and uncensored content from backyard and underground fights.
Before becoming a professional fighter, Masvidal made quite a name for himself fighting in the late Kimbo Slice's backyard fights, and hence his name Street Jesus (Judas, whatever rocks your boat?)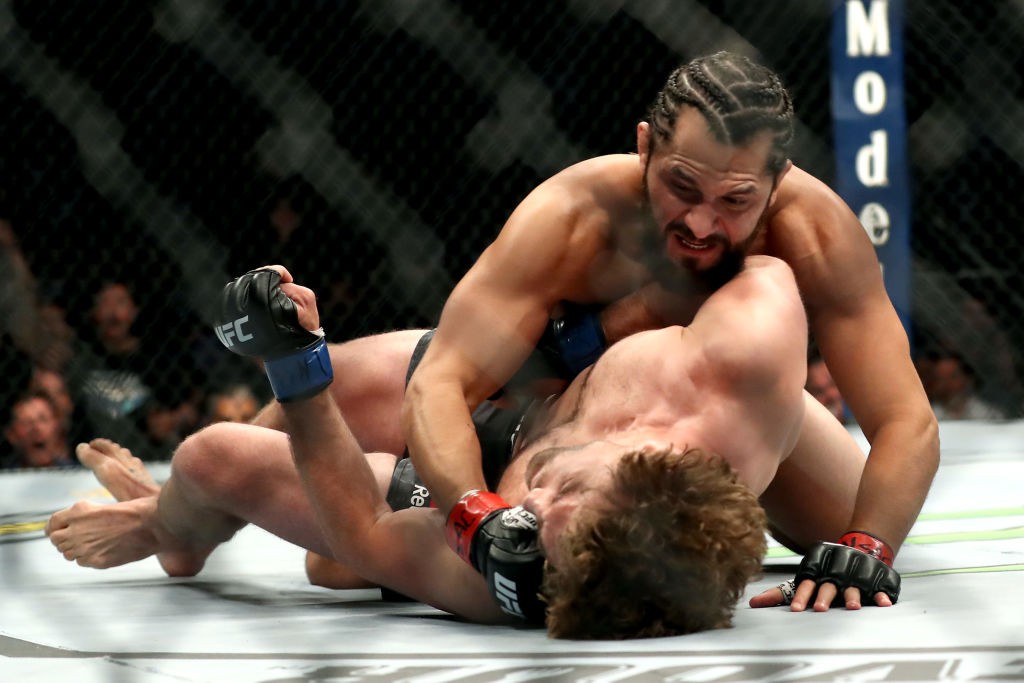 While a plenty of videos are available on YouTube, some are taken down or banned due to the violence, gore and blood that come with it. Therefore, 'Gamebred' has decided to take things in his own hands, and has launched an exclusive website.
The website is strikingly similar to the OnlyFans model and will require a subscription in order to access all the posts. The subscription cost currently is $4.99 per month.
Masvidal announced it via. Twitter, saying that he will also be travelling around the world looking for someone similar to the legendary Kimbo Slice.
However, Masvidal made sure that he inserted the hashtag 'andnew' in the end, sending a strong message to his opponent at UFC 261, Kamaru Usman.
Masvidal's tweet read:
"Since I've been shadow banned and censured I decided to start my own platform and bring not only never before seen content but I will also be traveling the world looking for the next Kimbo rip or street fighter only at http://gamebredfights.com #andnew"
Jorge Masvidal aims to put on a better show against Kamaru Usman this time
Masvidal last fought Kamaru Usman at UFC 251. He took the fight on very short notice, hardly a week before the fight. Despite losing the fight via. unanimous decision, Usman wasn't able to earn a finish, which he regretted later.
But this time around Gamebred seems confident since he will be having a full fight camp, ahead of the fight (training camp is almost over now).
And, despite Usman's warning that he would finish him this time, Masvidal is confident of pulling off an upset.
More UFC News :
Follow our dedicated UFC page for instant UFC news and updates