Conor McGregor marked the 10 year anniversary of his fastest KO with a bang as UFC 264 sold out in double-quick time.
McGregor is one of the greatest knockout artists in the history of the UFC. He has a stockpile of highlight-reel knockouts, most notably against Jose Aldo and Eddie Alvarez (both being title matches).
Before joining the UFC, the Irishman fought in various other promotions, and Immortal Fighting Championship was one among them.
On the 16th of April, 2011 McGregor faced Paddy Doherty at Letterkenny in Ireland (at Immortal Fighting Championship 4). He knocked out Doherty in a jiffy in the very first round, clocking just 3.5 seconds, which is 1.5 seconds lesser than Jorge Masvidal's destruction of Ben Askren.
And, ten years on the Notorious is one of the richest sportspersons in the world, and is majorly responsible for making the UFC, what it is now. Yesterday, the ticket sale for UFC 264 – Conor McGregor vs Dustin Poirier 3 went online and sold out in seconds.
In the wake of this, McGregor saw this as an opportunity to remind fans of how the tickets sold out in no time on the 10th year anniversary of his fastest one punch KO in professional MMA.
An ecstatic McGregor tweeted:
"Wow! I just beat this time in selling out the T-mobile arena! 20,800 fans jam packed! Sold out in seconds! On the 10year anniversary of my fastest one punch KO in professional Mixed Martial Arts! Still One of the fastest in Professional Mixed Martial Arts history. 3.5 seconds."
A whopping 20800 fans are set to attend McGregor vs Poirier 3
No sooner did the sale for the tickets of UFC 264 went online, than they sold out. Such is the intensity and magnitude of the trilogy fight between the two lightweight greats.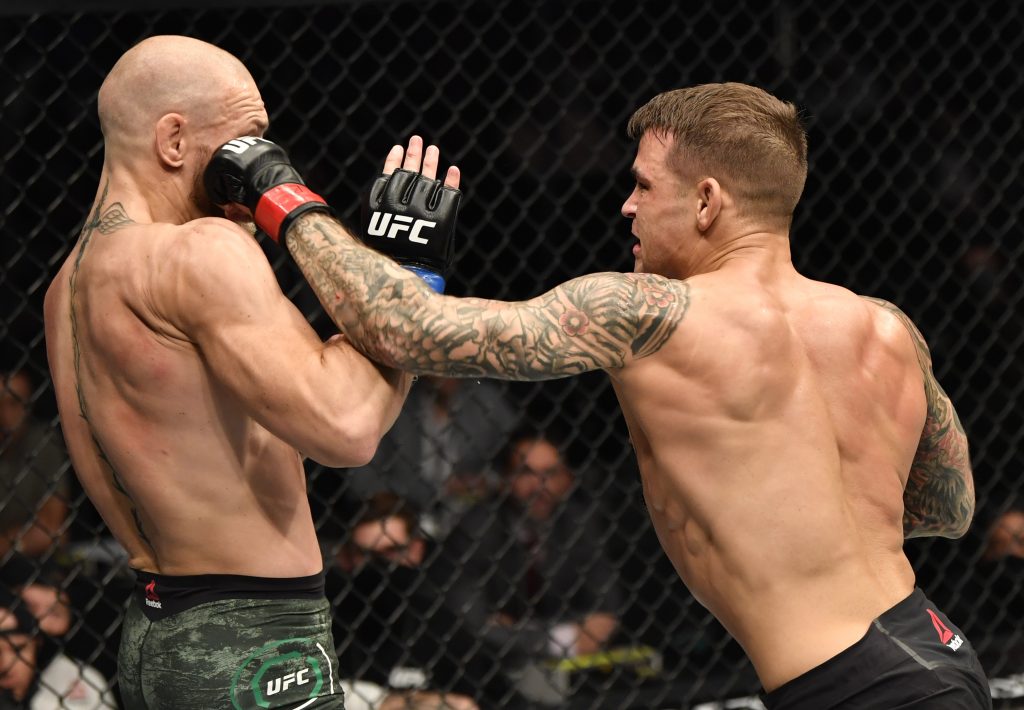 The UFC will be returning to Vegas this time, with 20800 fans in attendance, since the country will be fully opened by then. Barring UFC 229 (against Khabib) and UFC 196 (against Nate Diaz), McGregor has never disappointed in front of a packed audience.
Poirier, on the other hand will be looking forward to a repeat of what happened at UFC 257, and this time around there is a bit of bad blood as well, due to his recent charity related accusations on the Irishman.
More UFC News :
Follow our dedicated UFC page for instant UFC news and updates