Lando Norris seemed set to start on the second row after an incredible lap at the 2021 Imola GP
It was a case of so near yet so far for Lando Norris at the 2021 Imola GP. The McLaren driver seemed to be the best of the rest and at one point, was P2 in the final segment of qualifying.
Norris put on quite a show in the third segment as he posted a time of 1:14.454. However, that time was eliminated from the sheets as he had gone wide at turn nine.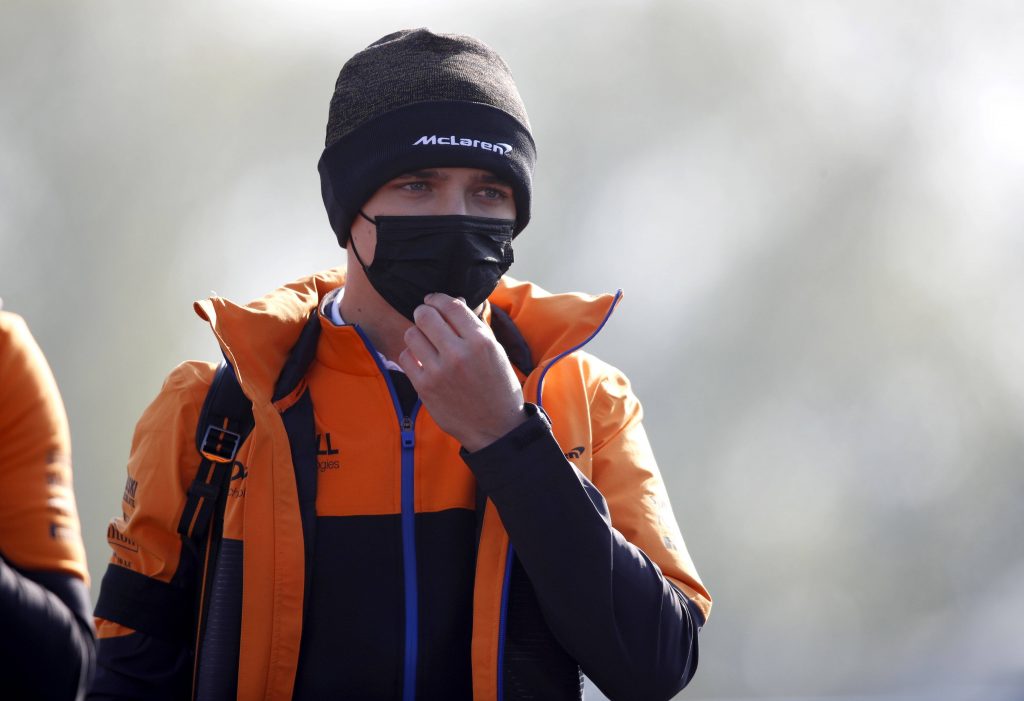 Norris would have finished third on the starting grid if that time stood. He would only have been behind Lewis Hamilton and Sergio Perez, and this would have been his best qualifying time too.
The British star has outshone his partner Daniel Ricciardo this season, but that could be part to him being part of the McLaren setup for a couple of years.
It was only a matter of inches on the lap, but the stewards had been extremely strict with the limits of the track and Norris paid the price.
Norris was speaking to Sky Sports and claimed he made an error but was happy with how the team had worked on the car:
"Pretty annoyed with myself. I think it was a very good day until then.

"The team did an awesome job. The car really came alive in quail, we made a lot of improvements on Friday, but that one lap I don't need to make a mistake on I effed it all up."
McLaren fans bemoan bad luck for Lando Norris
The British star still had a decent time from an earlier lap. However, he will now start seventh on the grid behind his teammate.
It still is a better position for Norris than last season but overtaking at Imola is difficult given the width of the track.
Nevertheless, this was a great performance from McLaren with not many expecting them to match the pace of the Red Bulls, Mercedes cars and even the Ferraris.
Norris made no qualms about his mistake and faces a tall task ahead of him on Sunday. Many McLaren fans were also left a little disappointed with this missed opportunity.
https://twitter.com/NinnisDylan/status/1383408131682701314?s=20 https://twitter.com/MisterPigz/status/1383408913333112833?s=20
More Formula One news:
Follow our dedicated Formula One page for instant Formula One news and updates