Corey Graves praises Roman Reigns as he rubbishes controversy at WrestleMania 37
Roman Reigns has been untouchable since his return at SummerSlam where he finally turned heel and embrace 'The Tribal Chief' character.
WWE initially kept shoving him down everyone's throats as a face, but fans were not in favour of that. And it is since his heel turn that he has scaled unfathomable heights.
With the wrestling ability and arsenal to back his trash-talking, not to mention with Paul Heyman by his side, Reigns is the ultimate bad guy on WWE.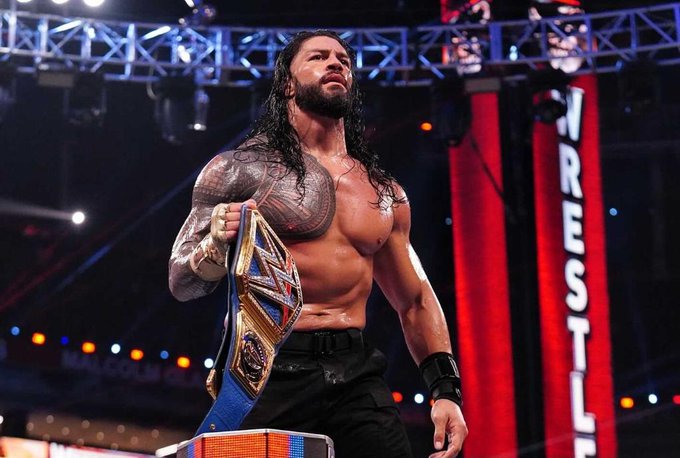 The WWE Universal champion was challenged by Edge for his belt at WM 37 and Daniel Bryan was later added to the mix to make it a triple threat title fight.
What followed was carnage, and Reigns pinning both his opponents in dominant, but controversial style as many claimed the technicalities of the pin meant Edge won.
Corey Graves underlines Roman Reigns as the guy on WWE after dominant WrestleMania win
And speaking on his WWE After the Bell podcast, Corey Graves thinks that 'The Big Dog' is the top guy in the promotion.
He added that there is now no doubt as to who the top dog is after his 'statement' victory and rubbished any controversy regarding the pin.
"Do you remember a match where, on this level of magnitude of WrestleMania, where the champion pinned both men. It was a statement. It was like 'oh there's controversy, oh there could have been… oh, this guy was tied up outside', there's no gripes now. There's no legitimate beefs for Edge or Daniel Bryan to say 'oh, you didn't beat me, you beat the other'. No, he beat both guys, simultaneously. Walk off, that's it. Roman Reigns is the dude. I don't wanna hear it from anybody anymore. There is no one in the business right now that is Roman Reigns."
That was a dominant win to say the very least. Edge is known to be the guy who can recommend himself losing at the big stage in order to further someone else's character.
And it was probably the case here too. Because him winning would have been the ultimate fairy-tale ending to his WWE return. But well, guess we are stuck in the Roman Reigns era for a while now.
More WWE News:
Follow our dedicated WWE page for instant WWE news and updates