Khabib Nurmagomedov has responded to Tony Ferguson after the latter called him out for a fight recently.
'El Cucuy' was scheduled to take on 'The Eagle' a whopping 5 times. But somehow or the other the fight kept getting cancelled starting from 2015, until 2020.
In the wake of this Ferguson called out the now-retired Khabib on Ariel Helwani's MMA show for a fight, blindly hoping that the 'Dagestani' man would agree. Ferguson also mentioned that the fight was something Khabib's late father always wanted.
Here is what Ferguson said:
"I'm getting closer to Khabib and that's the only fight that his pops wanted for him and that's the only fight that they agreed to still…But he's gonna watch man. They're gonna try to get as much film on me as they possibly can…Quit being a b***h, quit running, f**g sign on the dotted line, Khabib."
And, now Khabib who had already warned Tony to be careful of his next opponent at UFC 262; Beneil Dariush, posted a comment on ESPN MMA's post which mentioned Ferguson wanting to fight Khabib.
Referring to Ferguson as an old friend, Khabib had the same piece of 'serious' advice for the top ranked lightweight.
The comment read:
"My old friend tony. My advice : focus on Dariush."
Ferguson is set to take on Dariush in a stacked main card at UFC 262 on the 15th of May, next month. He will be looking forward to stopping his two-fight skid which is the longest ever in his long professional career.
Khabib Nurmagomedov had already warned Tony Ferguson about Dariush
'The Eagle' had already warned 'El Cucuy' of Dariush, earlier this month. He claimed that the Iranian is one of the most underestimated fighters in the UFC's lightweight division and asked the number 5 ranked lightweight to not take him lightly.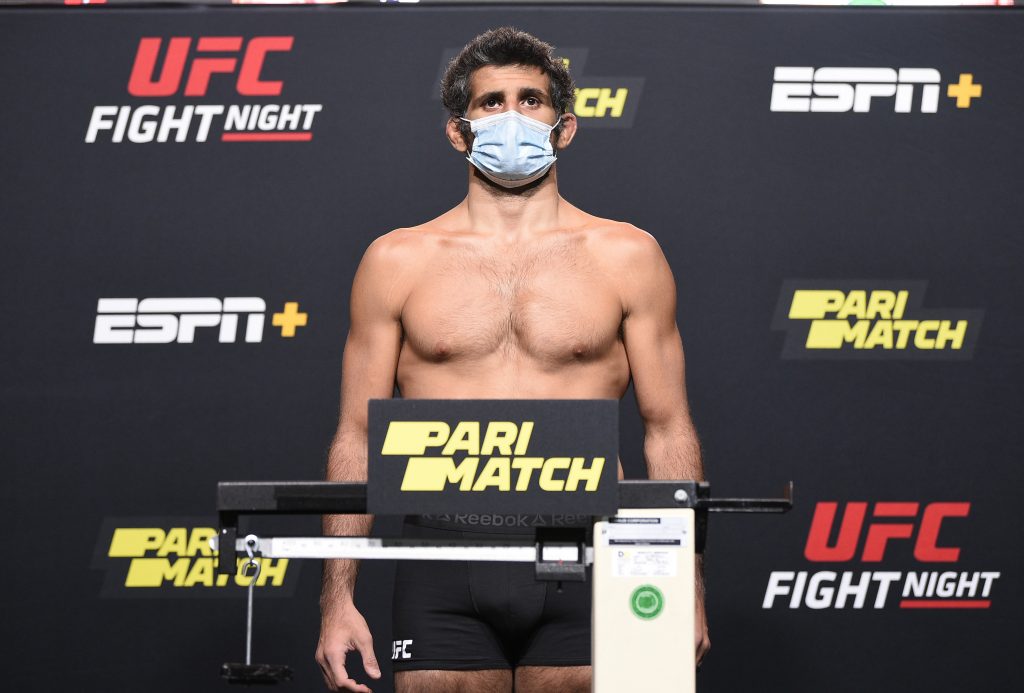 This is what Khabib had to say, earlier:
"You have a fight soon, your opponent is very tough and most underestimated in lightweight division, focus on him. I wish you and your family best, even though you look like a s***."
Tony in fact, has been taking the fight seriously in a bid to get back to winning ways. He has been training with legendary boxing trainer Freddie Roach to improve on his striking. He has changed his entire diet as well.
So, one can expect a firecracker of a fight, come May the 15th.
More UFC News :
Follow our dedicated UFC page for instant UFC news and updates