Lana mentions she thought of WWE retirement after string of failures and disappointments
It has not been the best past few months for Lana on WWE. Her rivalry with Nia Jax and Shayna Baszler, first alongside Asuka, and now Noami, has been one-sided.
She has taken her fair share of beating and lost a ton of big fights. Lana was even robbed off a title opportunity at TLC 2020.
The returning Charlotte Flair replaced her alongside Asuka at the last PPV of 2020 for a tag team title match. The newly-formed duo won while Lana nursed a kayfabe injury.
And not just that, but it has been humiliation on top of humiliation on top of all that for 'The Ice Queen' at the hands of Jax and Baszler.
She now revealed that all of this made her consider retiring from the promotion. Now, it must be for the storyline but you can't help but feel there is a bit of truth in there too.
Lana stays strong and says her WWE retirement would let her 'goliaths' to truly win
In her latest Instagram post alongside Naomi, she mentioned how her WrestleMania 37 defeat in the tag team turmoil match left her disappointed.
Lana mentioned how Reginald, who earlier teamed up with Jax and Baszler, cost her a title shot and how the "broken tables" incident had her wanting to quit.
But she remains defiant and writes that quitting WWE would mean victory for her enemies. And that she will persist in the face of difficulties and keep going.
With all the beating and losses that Lana has taken, you'd think that a push by WWE is just around the corner for her.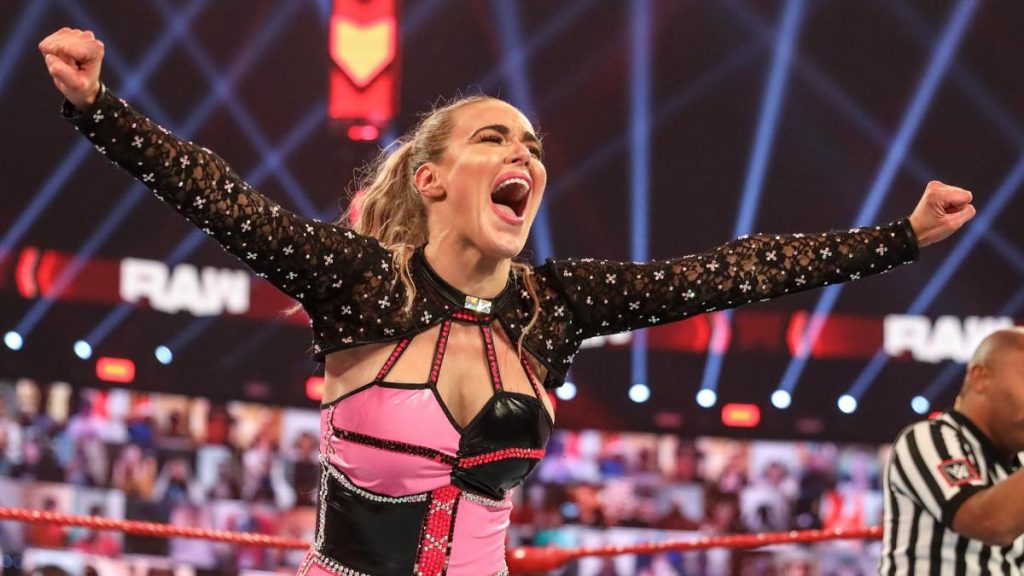 She isn't the most powerful or athletic wrestlers but fans like her and a serious title push for her would do nothing but good for all parties involved.
More WWE News:
Follow our dedicated WWE page for instant WWE news and updates