Drew McIntyre still wants to make a match with The Undertaker happen as he name-drops two other WWE superstars
Former WWE heavyweight champion, Drew McIntyre, has faced The Undertaker a couple of times in his WWE stint.
The first encounter came all the way back in 2010. Just 9 days before the grand event, McIntyre lost to 'The Phenom' to end his undefeated streak on television.
Then, almost 2 years ago, he paired up with Shan McMahon to take on a tag team match against The Undertaker and Roman Reigns at Extreme Rules in 2019.
He lost to 'The Dead Man' both times, and recently, he expressed his desire to face The Undertaker in a proper singles match again.
On top of that, he also named a couple of other WWE stars that he wants to face in the future. And those are Cesaro and John Cena.
Drew McIntyre eager to fight Cesaro, The Undertaker, and John Cena in the future
Speaking on To The Point Already show (h/t prowrestling.com), 'The Chosen One' described how he wants to take on Cena, 'The Swiss Cyborg', and The Phenom, whom he calls his mentor.
"I'll say Cesaro first on our current roster. We've never had a match before but I'm always saying John Cena and I have never had a singles match and he's not disappearing from WWE forever without having that singles match and I'll push for the Undertaker match forever.

"I was around The Undertaker when I was 24 years old. Vince McMahon allocated him as my mentor. I've been around him forever. I still speak to him to this day, such an inspiration for me and I want that last match with The Undertaker before he rides off for the last time."
McIntyre and Undertaker go way back but the chances of their match happening seems slim since The Undertaker retired last year after his iconic Boneyard match against AJ Styles.
As for Cena and Cesaro, these are two fights that are most definitely possible. The Swiss wrestler just scored a massive WrestleMania 37 victory over Seth Rollins.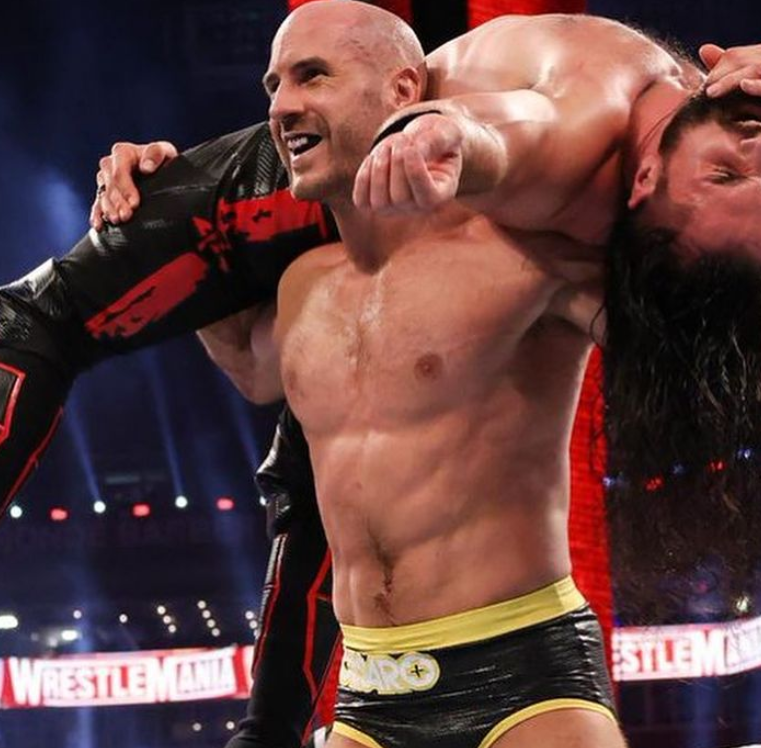 And hopefully, he can be inserted into a title picture soon. If that's opposite to McIntyre, then that would be even better, at least for the fans.
More WWE News:
Follow our dedicated WWE page for instant WWE news and updates